Whether you've been invited to a 1920s costume party or you are thinking of throwing one yourself, you'll want a dress that will impress everyone, right?
Especially if you're into cosplay. You don't want to be caught in some frightful, out-of-style dress — you want the real thing.
The roaring twenties were a time of fashion fun and frivolity. Women threw out the corsets and floor-length dresses their mothers wore and turned to brightly colored, sequined, drop-waist, fringe-filled dresses that allowed them to do the Charleston!
Let's take a look at where you can find the best flapper dresses and accessories so you can turn heads at your next event.
Flapper Dresses for Parties
During the Prohibition Era, young women wanted to show that they weren't like their mothers. They ditched those dowdy, floor-length dresses for shorter hemlines with lots of style.
This plum-colored sequined 1920s dress is the perfect example of what a flapper would wear to a party. 
Get the Sequined 20s Dress!
Note the beautiful hem just dripping in fringe and the sequins on the bodice. A little peek-a-boo lace adds the perfect amount of sizzle without being too revealing.
Rose was one of the hottest colors in 1920s dresses. This dress could be worn for daytime or a night on the town simply by adding or removing accessories. 
Get this 1920s Dress!
Add a French net hat and some Montpellier-style shoes and someone might think that you were a reincarnation from 100 years ago.
Want something a bit more flashy? This flapper dress is sure to turn heads.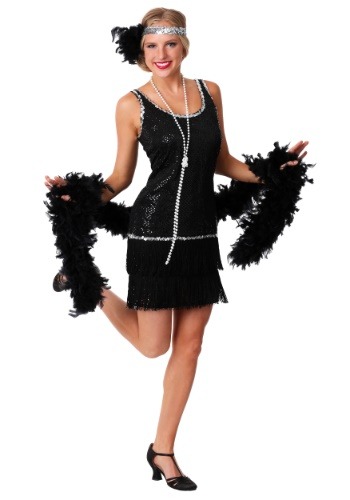 Get this Flapper Dress!
Add a garter and a classic feathered headband and you will look the part of a vintage flapper girl!
If you want something vintage-inspired but that looks like the real thing, then this snazzy 1920s dress will fit the bill. 
Get the 1920s Sequined Dress!
This sequined covered dress is the perfect length for a flapper, and the fringe gives it a true 1920s look.
Complete your outfit with a pair of chunky heels, a black and pearl headband and some black, elbow-length gloves. 
For sheer elegance, nothing can match a simple gold flapper dress.
Get this Sexy Flapper Dress!
All you need to complete this look is a feathered headband and some classic peekaboo shoes. 
Your friends will be super jealous of your wardrobe once they see how you have matched the perfect Prohibition-era dress with vintage style!

Get the Classic Peekaboo Shoes!
What Colors Were Popular for Dresses in the 1920s?
In the past, black had been used only for periods of mourning, but flapper dresses took back this color, especially when accented with gold or silver accessories.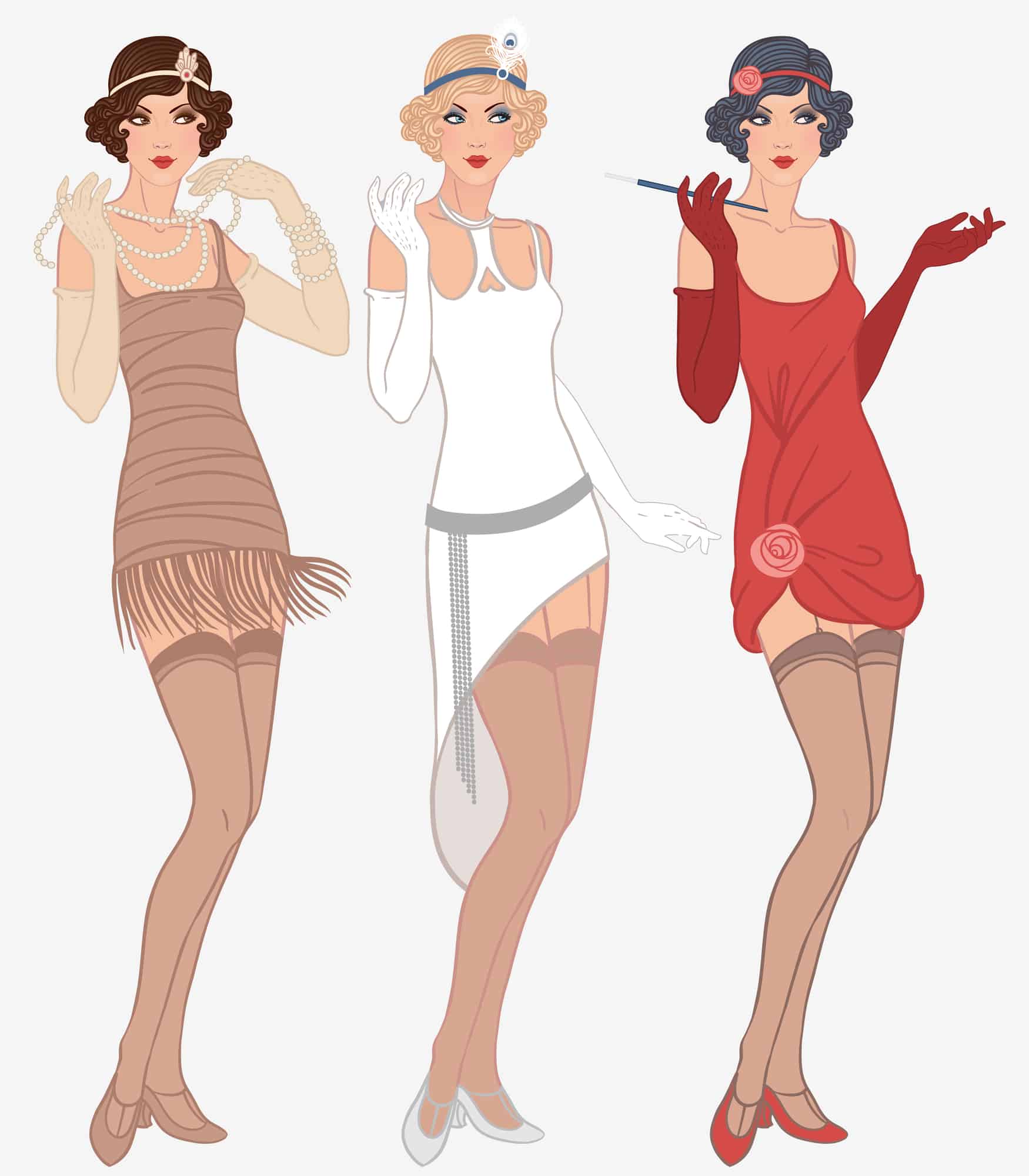 Other popular colors included rose, sand, yellow, peach, grey, medium blue, forest green, and silver or gold.
What Color Suits Did Men Wear in the 1920s?
Men still avoided plain black suits, unless they had stripes. Pinstripes were not common in the 1920s, but wider lines, called chalk lines, were popular.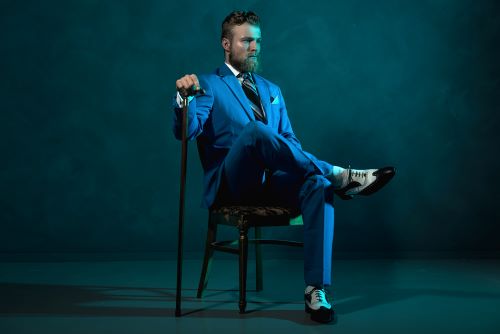 Men's suits were typically navy blue, green, grey, dark brown or tan. Suits were almost always worn with a vest, a tie, and a handkerchief in the front pocket.
Tea Party or Speakeasy Dresses
Sequins, fringe, and beaded headbands were fine for a night on the town or a big party, but for less festive occasions, such as a date at a local speakeasy or a tea party with the girls, the dresses were far less flamboyant.
Get the 1920s Dress!
This pale blue dress would be a good choice for your tea party, or if you prefer, this ivory dress is the perfect length with just enough style for a speakeasy without being too flashy.
Get this Gorgeous 20s Dress!
Yellow was a quite popular color because it made women stand out from the crowd of blues and greys. This lemon-yellow dress would be another roaring twenties favorite especially when paired with the right cloche hat.
Get this Stunning Dress!
Want to wear something a little different? This mauve-colored 1920s dress is sure to stand out from the usual colors.
Get this Speakeasy Vintage Dress!
This dress reminds us of a butterfly, and with the right accessories, such as some French pea earrings, you'll look the part.
What Was the Style of Dresses in the 1920s?
Most dresses featured a drop-waist style and were straight but not necessarily narrow. Flapper girls wanted to be able to dance and move around, so corsets and other restricting garments had fallen out of favor.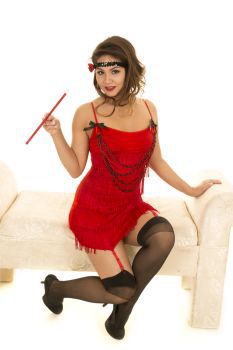 Everyday 1920s dresses, such as ones you would wear around the house or wear to go grocery shopping, tended to be more conservative. Straight skirts with sweaters or blouses were commonly worn, as were some sportswear such as sailor-style blouses and skirts with flat shoes.
Perhaps the best thing about 1920s style was the large selection of clothing women could wear. Unlike their mothers, women in the roaring twenties could don skirts and a sweater during the day, wear a tea dress for a meeting with neighbors, and then put on a flapper dress and go to a party with style!
Plus-Sized Vintage Inspired Flapper Dress
Are you finding it difficult to get a plus-sized flapper dress that looks authentic?
You can stop searching because we have everything you need!
Let's start with this swanky little Great Gatsby dress.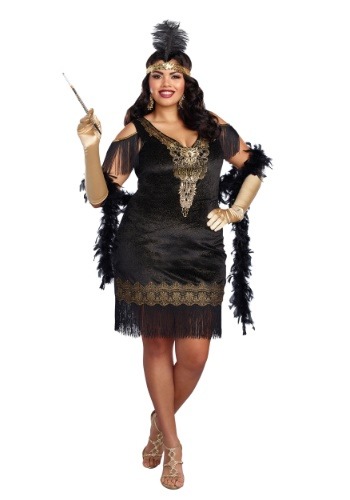 Get the Plus Size Flapper Dress!
Black and gold were quite fashionable in 1920s dresses, and when you add the perfect jeweled headband along with a feathered boa, you've got an outfit that will have everyone talking.
If you want something with a little more class, this beaded dress will knock everyone for a loop! 
Get the 1920s Sequined Dress!
This stunning black dress needs only the right shoes to complete the look! 
If you're not a wallflower and you want a flapper dress that will get everyone's attention, this silver-fringed dress has tons of small details that give it that vintage appeal.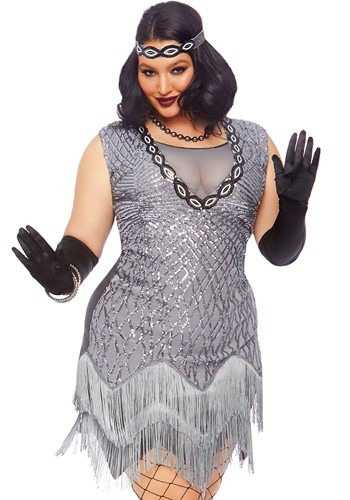 Get the 20s Plus Size Flapper Outfit!

Add some shoes, fun fishnet stockings, and matching black, elbow-length gloves, and you have created a vintage-inspired look that no one will forget!
Last, but not least, this champagne-colored dress is simply dripping with elegance and charm.
Get the Beaded 1920s Dress!

The beaded dress is a classic style that any flapper girl would want to wear! Add a string of pearls along with a shimmering headband for the perfect look.
What Accessories Were Popular in the 1920s?
It's more than JUST the accessories, ladies, it's ALL about the accessories!
While a classic flapper dress usually had some beading and fringe, it was the accessories that would make or break the look.
Typical accessories that were very common in the 1920s include:
Headbands. These could be beaded, feathered, or both. Cloche hats were for daytime wear, but a flapper dress simply wouldn't be complete without a headband.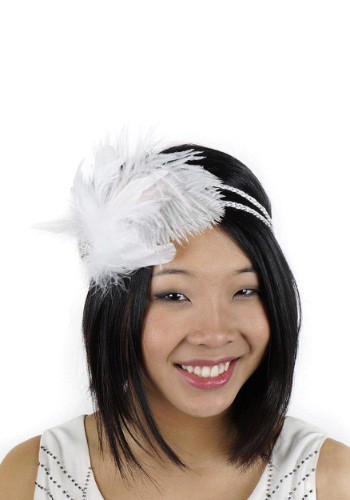 Get the Feathered Headband!
Costume jewelry. Flappers loved to layer their jewelry, and it didn't need to be real. Wearing several long necklaces of varied lengths was popular, especially pearl necklaces or silver beads. Long earrings were also popular, as were bracelets. 
Get the Pearl Necklace!
Feather boas. While these might seem tacky by today's standards, they were lovely items back in the day. You can wear a contrasting or matching boa, or go for white, which goes with everything.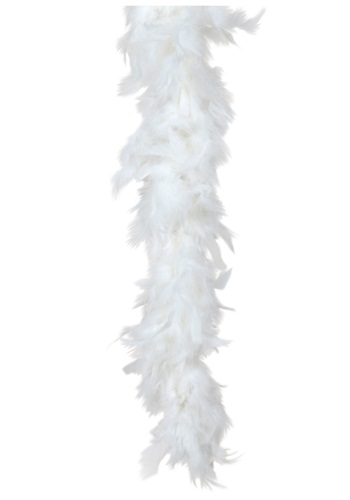 Get this Feather Boa!
Cigarette holder. Before the 1920s, women were frowned upon for smoking, but once they added a cigarette holder, smoking suddenly became fashionable for women.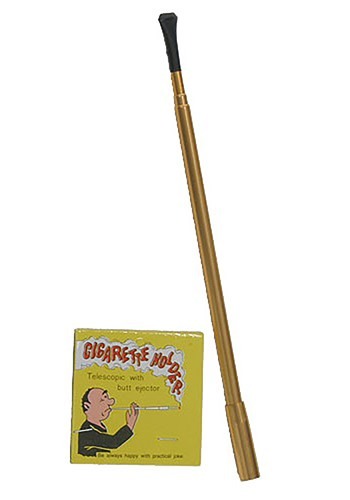 Get this Cigarette Holder!
Purse or handbag. Like women today, a flapper girl did not want to be stuck with a huge, heavy purse, but they were necessary for carrying lipstick and other items. In order to look authentic, you can wear a small, beaded purse, clutch, or go with the very popular bucket bag style. 
Get this Bucket Bag!
You can wear all of the above if you like, but be sure you are wearing authentic shoes with chunky heels for the perfect flapper dress look.
Get the Shoes!
7 Top Tips for 1920s Dresses
The styles inspired by this point in history still cause women today to recreate these vintage-inspired looks.
If you really want to pass for an authentic flapper girl, consider the following tips:
Bob your hair and curl the tips.

Wear pearl necklaces and a boa feather.

Authentic vintage-inspired flapper dresses were just above or just below the knee. Unless you were a showgirl, you didn't wear a dress that was more than 2 inches above the knee.

Wear an Ace bandage as a bra. While showing a bit of cleavage was OK, the 1920s dress was flat and straight. Think Twiggy style and you'll be fine

Makeup was scandalous, which is exactly why flappers wore it! Go for cupid bow lips in red lipstick and dark, smoky eyes.

Women rarely wore stiletto heels, unless thy were showgirls. Flappers wore shoes that were more solid and practical, with big chunky heels that made dancing easy.

When you think of a flapper dress, remember that the accessories made the look. Go for the cigarette holder, beaded purse, feather boa, and strings of pearls.
Remember that attitude was everything for a flapper girl. The roaring twenties meant smoking, drinking, dancing with strangers, and staying out all night.
That was a flapper girl's way of life. Wear that flapper attitude, and your dress, with pride!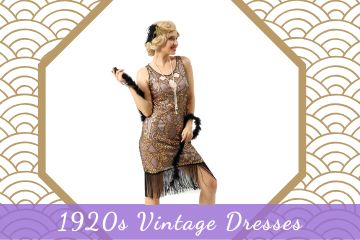 1920s Vintage Dresses Guaranteed to Impress!
Looking for the perfect vintage dress from the 1920s for your party or cosplay event? Impress everyone with these classic dresses, shoes, and accessories!