More About Me…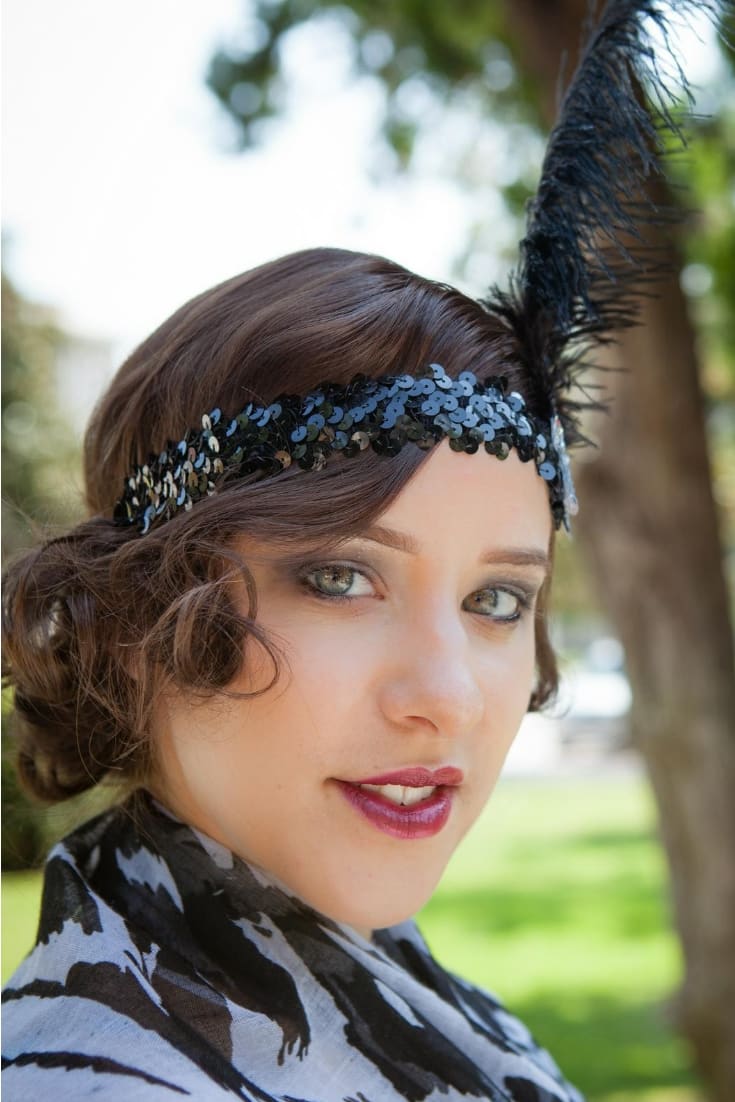 I am a true Gatsby Flapper girl at heart and that's a fact!
I always found the 1920's very fascinating and a source of inspiration in terms of fashion and lifestyle.
My name is Kerry and I embody the flapper lifestyle as I enjoy going to the best Gatsby-themed parties all over the country. 
Flapper girls are the women of the 1920's who defied social conventions of the time and celebrated their freedom. 
Their beautiful dresses and art deco fashion accessories defined an era when freedom from patriarchal society started, with the Bill for Women's Right to Vote was passed.
Women began to express more of their own opinions and did what they wanted, regardless of societal standards – a social rebellion.
And I identify with this rebellion and want to celebrate it by putting this blog together.
It is also partly out of the frustration of trying to find great Gatsby costumes and accessories.
When I first started going to Gatsby-themed parties, I had a hard time looking for the right dress, that's right for my figure.
I created a Great Gatsby Outfits guide, covering the what, how and where to look for the costumes and accessories.
This blog also covers the neat tricks and tips on rockin' 20's Flapper girl Gatsby Dresses with the right accessories and flapper shoes.
My experiences attending different Gatsby-themed events and wearing Flapper girl costumes really inspired me to write about it and giving justice to the fabulous roaring 20's.
What's on the List:
My blog is straight and simple, like a true Gatsby Flapper girl.
It is about the different designs of gowns and dresses of the 1920's.
In addition to the dresses and gowns there are the various accessories including headbands, turbans, art deco inspired jewelry, and shoes.
⦁ Great Gatsby dresses and gowns defied social conventions of the time when corsets and restrictive Victorian gowns were the norm.
Flapper style represented freedom as well as enjoyment and fun.
These dresses come in rich dark colors embellished with shiny stones and sequins to add the shimmering effect.
Even today, these style ideas are still at play in gowns for the red carpet, updated to adapt to the times but if you look closely, there's still that 1920's sparkle to them.
⦁ Flapper girl accessories have one thing in common – they're flashy and shiny to rebel against the somber look.
They feature beautiful headbands of different styles, with feathers and embellished with stones and various shimmering materials.
⦁ Flapper girl shoes are just amazing, with the iconic Mary Jane shoes as a staple.
They really defined the age when women wore confining shoes.
The 1920's style of shoes shows more of the ankles and shape of the feet.
Discover more of the Gatsby Flapper Girl here and explore the different pages to know what you want for your next costume.
Cheers,
Kerry
Affiliate Disclaimer
GatsbyFlapperGirl.com is a participant in the Amazon Services LLC Associates Program, an affiliate advertising program designed to provide a means for sites to earn advertising fees by advertising and linking to amazon.com and affiliate sites.