1920s Gangster Bonnie and Clyde Couple Costumes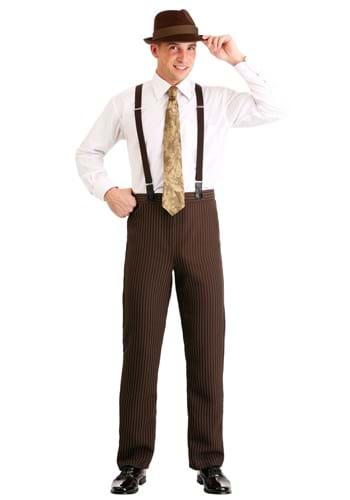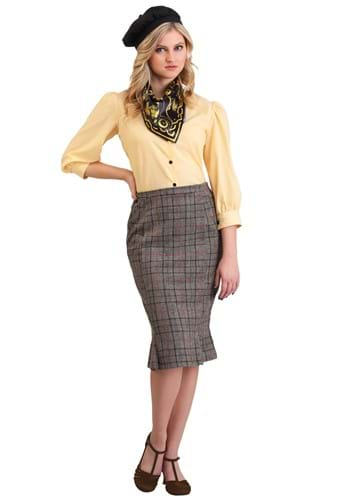 Even if you never watched a movie about Bonnie and Clyde, you've surely heard of them. The history probably doesn't remember a more famous gangster couple than these two. Many mobsters left a huge mark in the 1920s, but Bonnie Elizabeth Parker and Clyde Chestnut Barrow will always have a special spot in the history of crime.
They might have been criminals who murdered 13 people and robbed numerous banks, but they were also a wonderful example of true love. Bonnie got Clyde out of jail once by managing to get him a gun in the cell. Clyde often carried Bonnie because she was walking with a limp due to the injuries suffered in a car accident (read more on why did Bonnie have a limp) .
The Perfect Costume Idea for Any Themed Party
Is there a better idea for a costume to wear at a Roaring Twenties party than going dressed as Bonnie and Clyde in couples costumes? And wouldn't these also be the perfect Halloween costumes! Let's take a look at some amazing costume suggestions that resemble the style of this famous mobster couple!
Replicate the Look with These Great Bonnie and Clyde Outfits
When looking for costume ideas, how about looking for combinations that resemble the clothing that this couple liked?
As for males, you will find that Clyde didn't complicate things too much, but he liked details, such as suspenders and ties.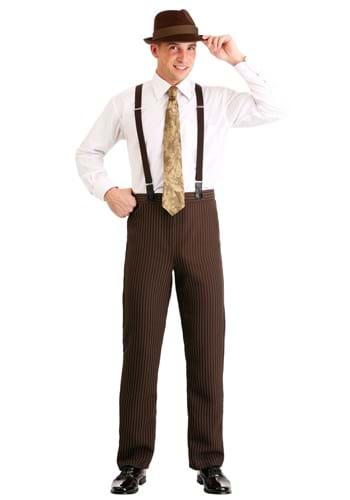 Clyde Barrow was an elegant man, which is why you can't go wrong with brown pants with stripes. The pants are classy and feature a button closure and attached suspenders. The suspenders can be black or brown, and you can even mix and match them with other colors.
As for the shirt, a classic white one is a way to go. The secret lies in simplicity, and Clyde knew that, so make sure to pick a plain white shirt.
The only remaining thing to decide is the color of the tie that you want to wear. A classic brown or black tie will do, but you can also mix it with some patterns if you feel like it.
A brown hat can also be a nice touch if you want to spice up the elegance. Oh, and since you are a robber, a bank money bag prop is a must-have accessory for this combination!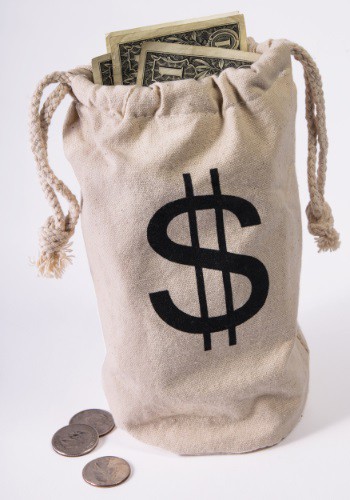 Get the Bank Money Bag to Complete the Look!
Bonnie the Bandit Style
Clyde might have been elegant, but if you want classiness, that is where Bonnie takes things to an entirely new level. Now, the secret of the class lies in matching all clothing items well, which is why your search starts with a high-waisted skirt.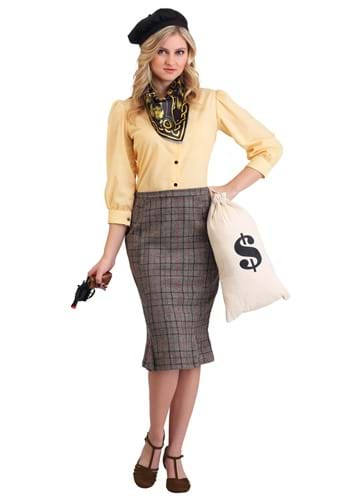 Get the Bonnie Gangster Dress Up!
A herringbone pattern is a vintage look you want to aim for and make sure to combine the knee-length skirt with spandex pantyhose. Since you will have a patterned skirt, a single-colored blouse is the right way to go. A broadcloth item with a round neckline can be a fine choice, but make sure to combine it with a nice scarf.
I am sure you have some high heels in your wardrobe, but you might not have a beret.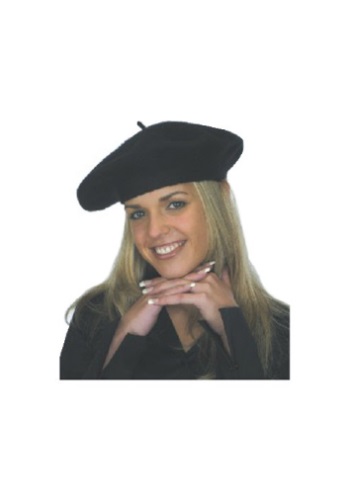 Don't Forget to Finish Your Outfit with a Beret!
A black beret hat is a fantastic detail for that cute, but dangerous look, especially when it is combined with a gun in your hand.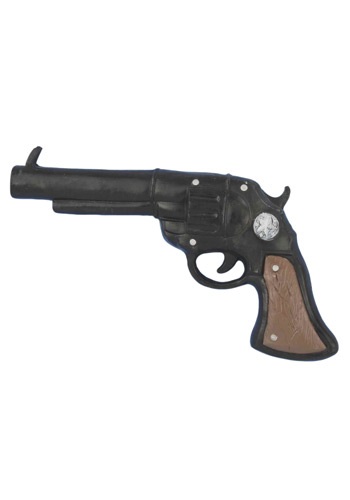 And Don't Forget to Get the Gun!
Now, Bonnie didn't like Tommy guns and other powerful weapons. As a girl, she kept things classy in this area, too, which is why a small pistol is a way to go.
Are There Any Plus-Size Mobster Costumes Inspired by Bonnie Parker and Clyde Barrow?
A couple of extra pounds shouldn't stop you from attending a 1920s themed party! And don't worry because it won't prevent you from going in a clothing combination inspired by the great gangster couple.
Males can go with the classic mobster striped suit.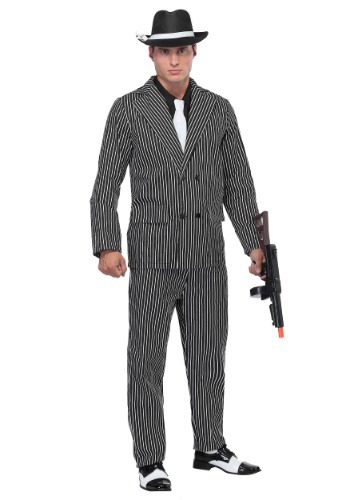 The general rule is that you can't go wrong with black and white vertical stripes. Go with the pants and jacket in the same color, and mix them with a black shirt and white tie (or vice versa). The hat and shoes can be in classic black or white, or also a combination of these two colors.
Ladies Plus-Size Costume Options
As for women, an amazing plus-size costume doesn't have to be too complicated. High-waisted pants combined with suspenders and a white shirt is everything that you need.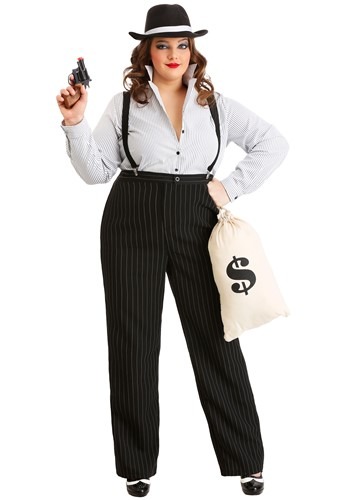 The pants can be in classic black, but you can also make things interesting with striped black and white pattern. A pistol, bank money bag props, and even fake cigarettes can be a nice touch.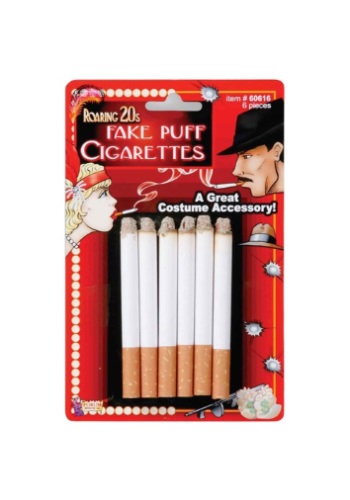 Don't Forget the Fake Cigarettes to Complete the Look!
Mini Dress and Skirt Options 
If you like these great gangsters and want a costume inspired by the 1920s, how about taking provocativeness to the next level? You can match your gangster couple costume with another joint theme – an attractive outfit.
Girls will love wearing a mini-dress that is shaped to look like a skirt!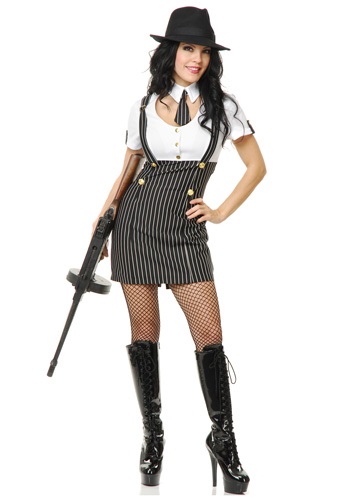 Turn Heads with this Sexy Gangster Gal Look!
A mini-dress features the classic gangster black and white stripes and suspenders with gold buttons. A round neckline and a matching tie will add to the overall elegance, as well as a mobster hat.
And can you imagine looking provocative without knee-high boots? I wouldn't think so, which is why you should find faux-leather boots in black color to complement your clothing!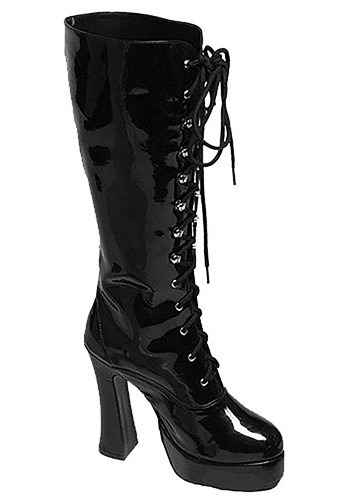 You Have to Get These Boots to Complete the Look!
For males, it is about looking cool. That is what will ensure that your appearance is attractive.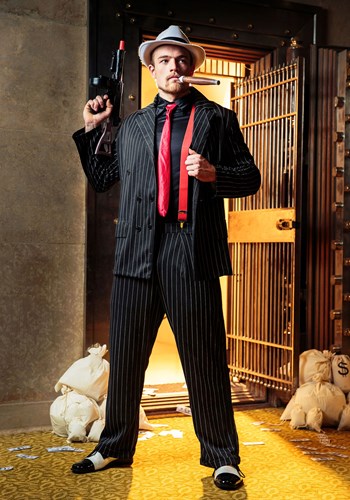 Once again, you want a matching jacket and pants in stripes. Keep the jacket open to look cooler, and choose red or another dominant color for the tie.
Didn't find what you are looking for?  We have a lot more couple costumes available:
Frequently Asked Questions
Q: Why were Bonnie and Clyde considered heroes?
A: It's not that Bonnie Parker and Clyde Barrow were actual heroes, but the folks didn't seem to mind them even though they were robbing banks and killing people on the way. The reports indicate that it is primarily because of Bonnie. Before her, America never knew a female gangster that committed vicious crimes, which made her unique.
Q: How did Bonnie and Clyde really die?
A: Bonnie and Clyde were driving through a rural road in Louisiana when a group of several officers ambushed them. According to the information, one of the police officers shot first and killed Clyde on the spot. After Bonnie started screaming, the officers all fired their pistols and automatic rifles. The estimations are that 130 shots were fired into the car, and there was no way Bonnie and Clyde could escape that.
Q: How old were Bonnie and Clyde when they were killed?
A: Bonnie Parker and Clyde Barrow died on the same day, but they were of different ages when they died. Clyde was 25 years old, while Bonny was 23 when they were killed on May 23, 1934.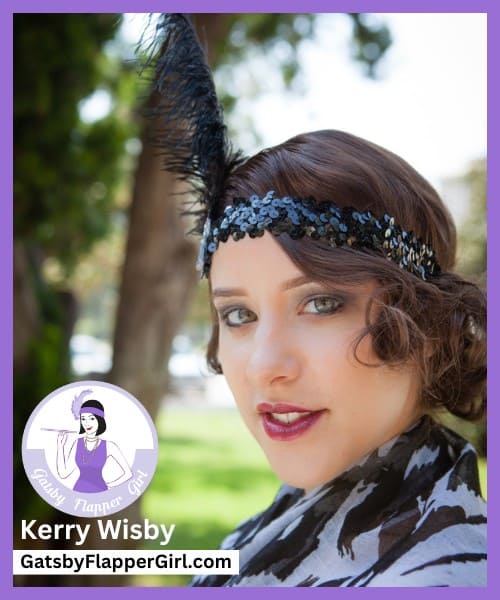 Written by Kerry Wisby – GatsbyFlapperGirl.com
Owner & Founder of GatsbyFlapperGirl.com
Kerry Wisby, a former teacher with a BA in English, is the founder of GatsbyFlapperGirl.com. With a passion for all things 1920s, including The Great Gatsby novel, her website is the ultimate source for Roaring Twenties fashion, history, and party ideas.  Read more about Kerry here.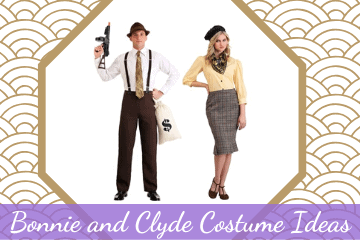 Bonnie and Clyde Costume Ideas & Outfits
Would you like to go to a 1920s themed party dressed like Bonnie and Clyde? Check out our costume ideas & suggestions to look cool, provocative and stylish!