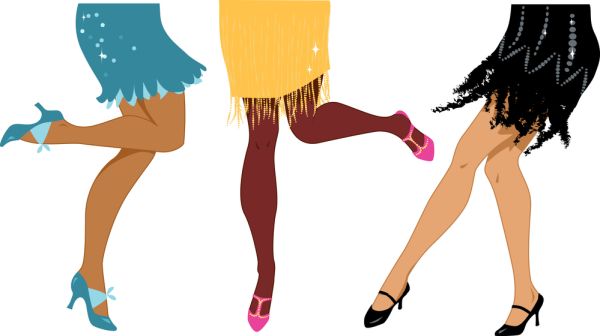 You could describe a female of the 1920s as a "brand new woman."  Once World War I had ended, people were ready for changes, and that especially applied to women. They weren't prepared to continue having a lower status than men, especially after the important female participance in the war. 
Ladies stopped being afraid of leaving home, getting employment, dressing the way they want, and having fun. Several females showed the way to the rest with their amazing examples. Here are the short stories about the most famous women of the 1920s!
Zelda Fitzgerald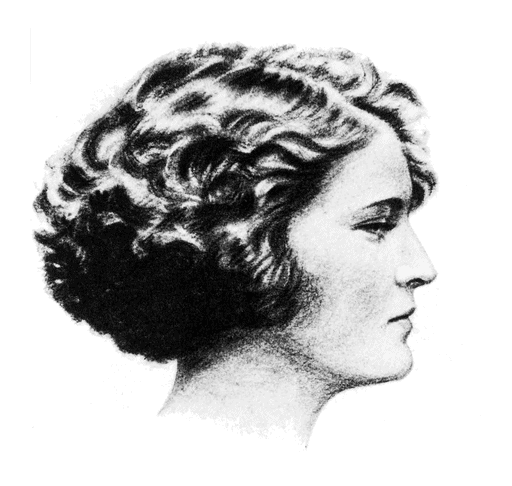 No story about famous women of the roaring 20s can't go without Zelda Fitzgerald. Many consider her the first flapper of the United States.
The intriguing thing about Zelda is that she was born into a reputable family in Alabama. She was the youngest of six kids to a father who was a leading jury of the state's Supreme Court. Now, add that Zelda's ancestors were first settlers of the continent, and you realize that her family enjoyed a big reputation.
Zelda didn't care about that – she wanted to enjoy her life, drink, smoke, and spend time with boys. She didn't hesitate to wear short skirts, but it was her gorgeous eye and cheerful personality that attracted men.
Did Zelda Inspire F. Scott Fitzgerald to Write Great Gatsby?
Francis Scott Fitzgerald and Zelda met in 1918 in Alabama. It is hard to say if she was the inspiration for the entire Gatsby novel, but Fitzgerald made sure to incorporate some elements related to her. For example, it is believed the meeting of Daisy Buchanan and Jay Gatsby was inspired by the first time Francis met Zelda.
Fitzgerald actually based a different character on Zelda. It is "This Side of Paradise," and the character was Rosalind Connage. Francis even commended Zelda's personal diary as lyrical and admitted he used some pages of her writing.
The couple got married once the book was published in 1919. They moved to New York and enjoyed a wild life together. Excessive behavior wasn't strange for Zelda as she jumped into public fountains, got kicked out from hotels, etc. She loved ballet and practiced it every day and even published a novel.
Zelda Fitzgerald was diagnosed with schizophrenia in the 1930s. She sadly died in a fire in a hospital where she was receiving treatment.
Olive Thomas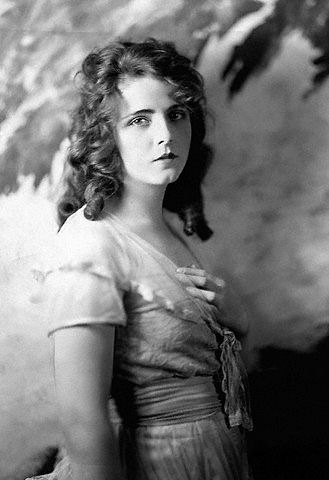 Oliva R. Duffy was born in 1894 in Pennsylvania into a family of Irish descent. She had two younger brothers, and her father passed away when she was only fourteen. Oliva decided to get a job to help to support the family. She married when she was only 16, but separated and moved to New York in 1913.
Once she arrived in NYC, Oliva entered a beauty contest and won the title of the Most Beautiful Girl of New York City. That is how she entered modeling and became famous. They featured her in Saturday Evening Post and other magazine covers.
Olive Thomas got hired to play in the Ziegfeld's Follies in 1915, and later the Midnight Frolic Show in the New Amsterdam theatre. That show was visited by reputable and high-earning males looking to enjoy beautiful female performers. It is rumored that Olive attracted the current Ambassador of Germany who gave her an expensive necklace.
A Rise and Sudden Death of the Poor Star
The International Film Company noticed Olive and signed her in 1916. She became extremely popular and made the first full-length movie in 1917. She starred in A Girl Like That, but also Madcap Madge and The Flapper. That movie is the first that portrayed a flapper girl, which Thomas has also been in real life. It might have been the most popular movie Olive shot, but she was still young.
In 1916, Olive Thomas married Jack Pickford, which was a famous actor at the time. The marriage had its ups and downs, which is why they decided to go on a second honeymoon in 1920. While they were in Paris, Jack and Olive were partying hard. One night after returning to the hotel, Thomas accidentally took her husband's medication for syphilis. It contained substances that caused nephritis and passed away soon after that.
Clara Gordon Bow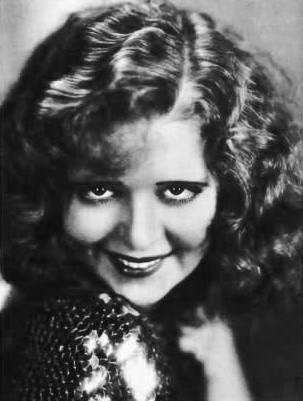 Clara Bow might be the most famous woman of the roaring 20s ( see womens fashions of the 1920s ), and that is for a good reason. Everyone loved her in silent films, especially because of her "it" factor. It is something special that stars and celebrities should have, and it is described as a combination of looks, charisma, and personality.
Bow might have been the first true movie star, and she received 40,000 fan letters monthly at the peak of her popularity. Clara was born as the youngest of three children, but her older sisters both died in infancy. It was a problematic birth for Clara and her mother, but it seems she was destined to become a star.
Clara was interested in sports and had admirable physical characteristics. She often went to the movies and always wanted to become a part of their production. It took time, but she made huge success eventually. Clara starred in 11 sound movies and over 40 silent films before that. She was named the "It girl" for her appearance in the movie "It." Film historians describe her as an actress who could always attract people to the cinema.
Mary Pickford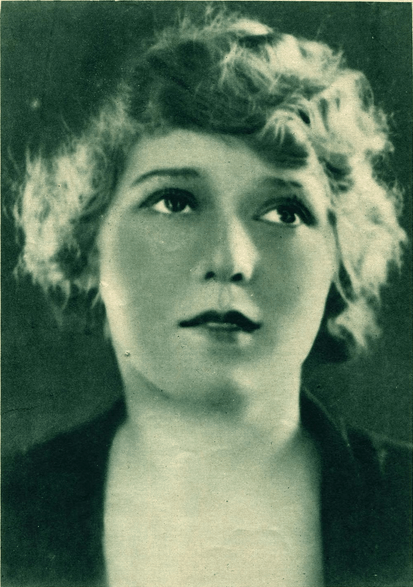 Mary Pickford's career lasted for five decades, but it all started in the 1910s and 20s. Apart from being an amazing actress, Pickford played an important role in the development of cinema as we know. She co-founded multiple studios and established the body that presents the Oscar annual ceremony.
Pickford was born as Gladys Louise Smith, but she changed her name later. Although born in Canada, Mary regularly renewed her British/Canadian passport and didn't want Canadian citizenship until late in her life.
She had many nicknames, including the Queen of the Movies, Little Mary, the girl with the curls, and America's sweetheart. Mary participated in a huge number of films, including more than 50 feature movies made during Hollywood's early days. The most famous movies Pickford starred include Sparrows, Coquette, and My Best Girl.
Coco Chanel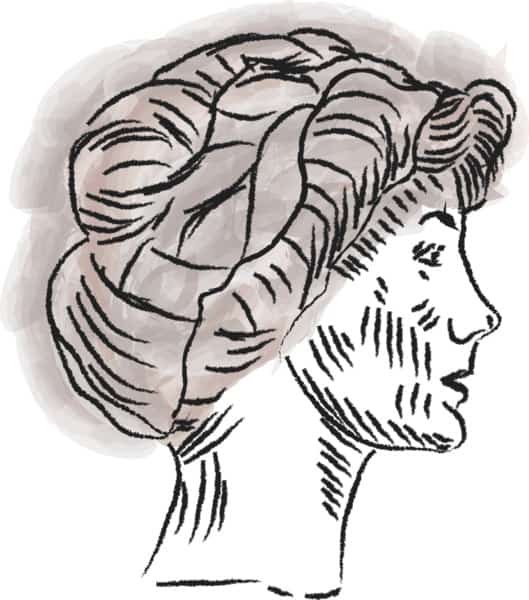 While actresses and other bold women inspired other ladies to liberate in every sense, it is hard to imagine a list of famous females of the 1920s without Coco Chanel.
Coco was born as Gabrielle Bonheur Chanel in 1883 in France. While she was young, Chanel performed as a cabaret singer. It is here where she got the Coco nickname, but stage career didn't end up as being her calling. Coco used her good loos to charm Captain Artur Capel into financing the shops to sell the famous Chanel No. 5.
Apart from perfumes, Coco also designed hats and clothing. She opened her first boutiques in 1913 and sold casual clothing. It wasn't until the 1920s when Chanel made the biggest breakthrough. Coco was the creator of the famous chemise, the dress designed especially for flappers. It was a short and simple dress that was loose and allowed simple movement. The concept of the little black dress is the biggest contribution to fashion, and the legacy Chanel left as a designer.
Frequently Asked Questions – FAQ
What Was a Women's Role in the 1920s?
The women's role during the roaring 20s could be best described as changing. For starters, it is important the majority of females remained housewives that didn't enjoy equal rights as men. However, some critical changes happened, and the position of women overall improved.
Females received the right to vote in the 1920s, which had a huge impact on society. The statistics indicate that 25% more women started working and earning a livelihood. The appearance of flappers played a huge part in sexually liberating women, but also the entire society. The reports claim that getting divorced became easier. Although it was still a difficult time for women, you could sense the change in the air.
What Were Ladies Called in the 1920s?
Although there were also gun molls and other types of women, young Western ladies liked to call themselves flappers during the roaring 20s. It was a new generation of women who didn't hesitate to wear short skirts and dresses, which were highly unusual until then.
World War I inspired numerous political, social, and cultural changes, and flappers are a generation of ladies that were their important part. These girls disdained the "acceptable" behavior at the time, which is why they dressed differently, listened to jazz, and bobbed their hair.
Who Was the Most Famous Flapper of the 1920s?
Olive Thomas might have starred in the movie The Flapper, but it seems that the most popular flapper in real life was Clara Bow. She is the reason why the term "It girl" became widely popular at the time. Bow starred in the movie called It produced by Paramount Studios.
The term "It" was coined by Rudyard Kipling, who used it in his novels. The most fitting description of this term are people who are both physically attractive and charismatic with an engaging personality.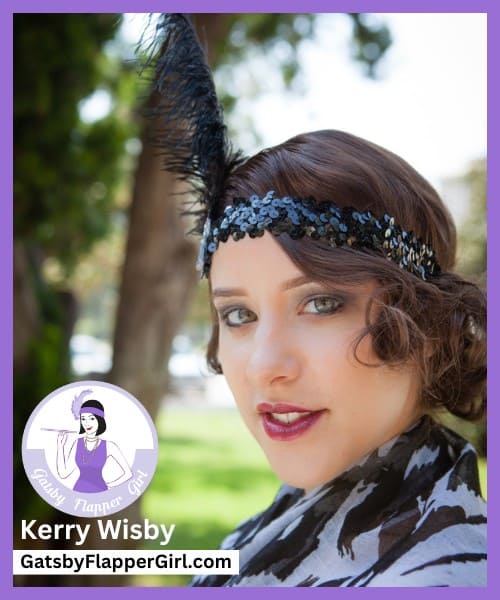 Written by Kerry Wisby – GatsbyFlapperGirl.com
Owner & Founder of GatsbyFlapperGirl.com
Kerry Wisby, a former teacher with a BA in English, is the founder of GatsbyFlapperGirl.com. With a passion for all things 1920s, including The Great Gatsby novel, her website is the ultimate source for Roaring Twenties fashion, history, and party ideas.  Read more about Kerry here.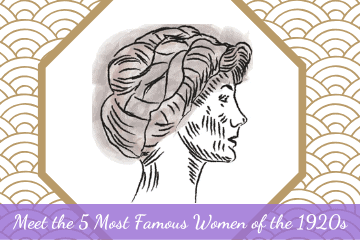 Meet the 5 Most Famous Women of the 1920s
The roaring 20s were changing times, especially for women who became more liberated. Meet the most famous women of the 1920s and learn more about their lives!