Great Gatsby Wedding Dresses and 1920 Style Wedding Dresses
This article contains links where we may earn a small commission at no cost to you: Learn more here
There is nothing more elegantly opulent than a 1920s wedding with flapper wedding dress styles and fabulous art deco details!
Wedding Dress 20s Style
Flapper girl dresses automatically bring to mind fun, flirty tasseled dresses and it can be easy to overlook the incredibly ornate detailing that is often a feature of the bodice.
As a bride, you will have no trouble finding a flapper dress with intricate beadwork on the bodice that rivals any other bridal gown, and the standard flapper dress with its knee-length tassels make a nice look for a bride.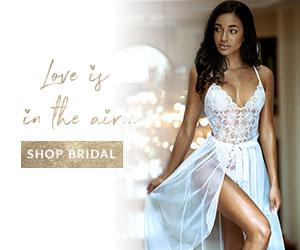 But have you ever thought about a flapper dress with a gown length?
They are incredibly elegant and really shows off that 1920s opulence!
Flapper Wedding Dress Styles
Here are a few flapper wedding dress styles that I just love!
• Flapper Fringe Maxi Wedding Dress
This gorgeous cream-colored vintage-inspired gown is of handmade quality and absolutely dripping with tassels!
The bodice is constructed out of soft stretchy sheer tulle and has intricately beaded Art Deco designs.
The glass beads and sequins sculpt a dropped waist design flattering to any figure.
The scooped neck and sheer sleeves are enhanced with a mock-capelet design made of long tassels.
The full-length sheer skirt is topped with dual-levels of tassels.
This gown looks great on any woman, and it comes in a full range of sizes from 4-20.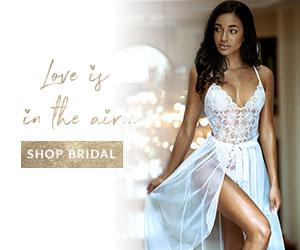 Top off your lovely look with a beaded headband and feather, or even a rhinestone tiara and you will have that quintessential flapper bride look!
• Flapper Bridal Beaded Gatsby Maxi Dress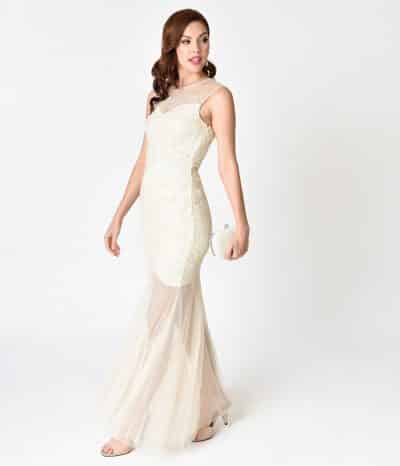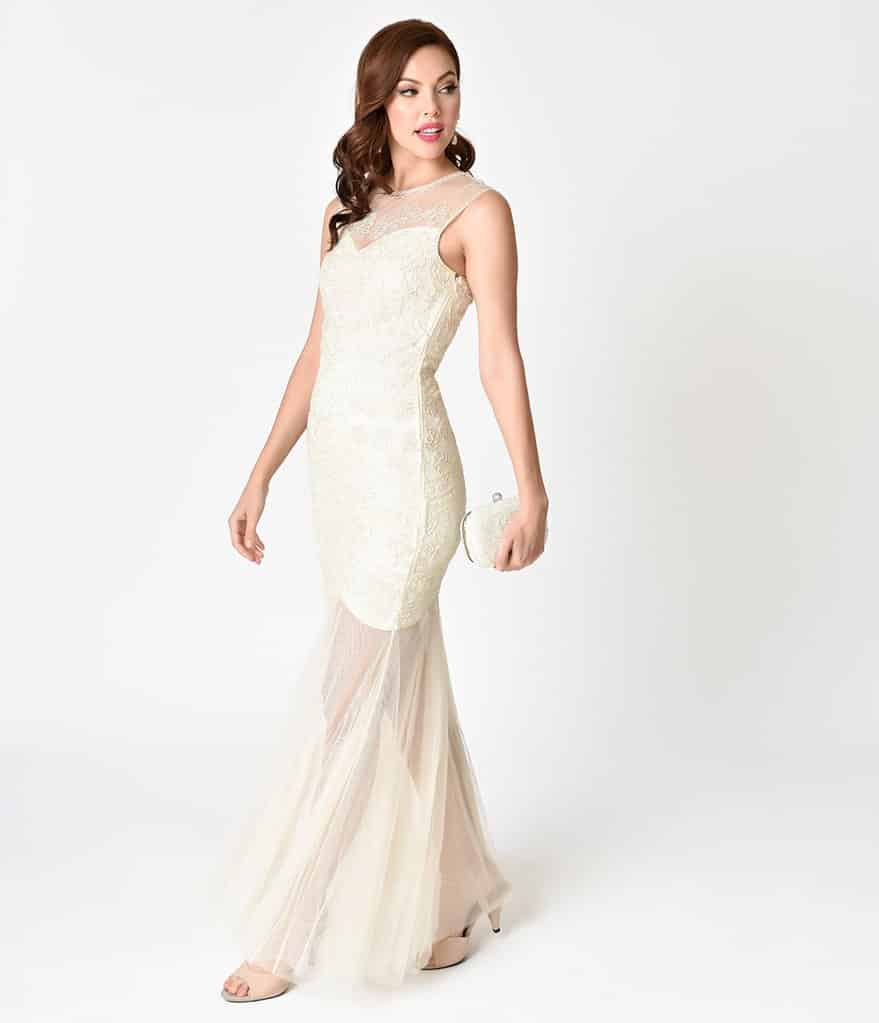 If you're looking for an elegant, understated vintage look gown, look no further.
This amazing gown has it all.
This long, white, column-style dress features the iconic geometric shapes of the Art Deco period.
The pattern is hand-embroidered with beads and sequins for just a shade of dazzle.
The wide v neck in the front and plunging back with cross strap show off just enough skin to tantalize.
The sheer capped sleeves are intricately detailed with beaded tassels.
This fabulous dress is available in sizes 8-16 and with its slight train, it could quite possibly be the perfect flapper wedding dress!
Do you need a matching handbag?  Click Here to See My Full List of Vintage Clutch Bags & Purses!
• Bridal Cape Maxi Great Gatsby Dress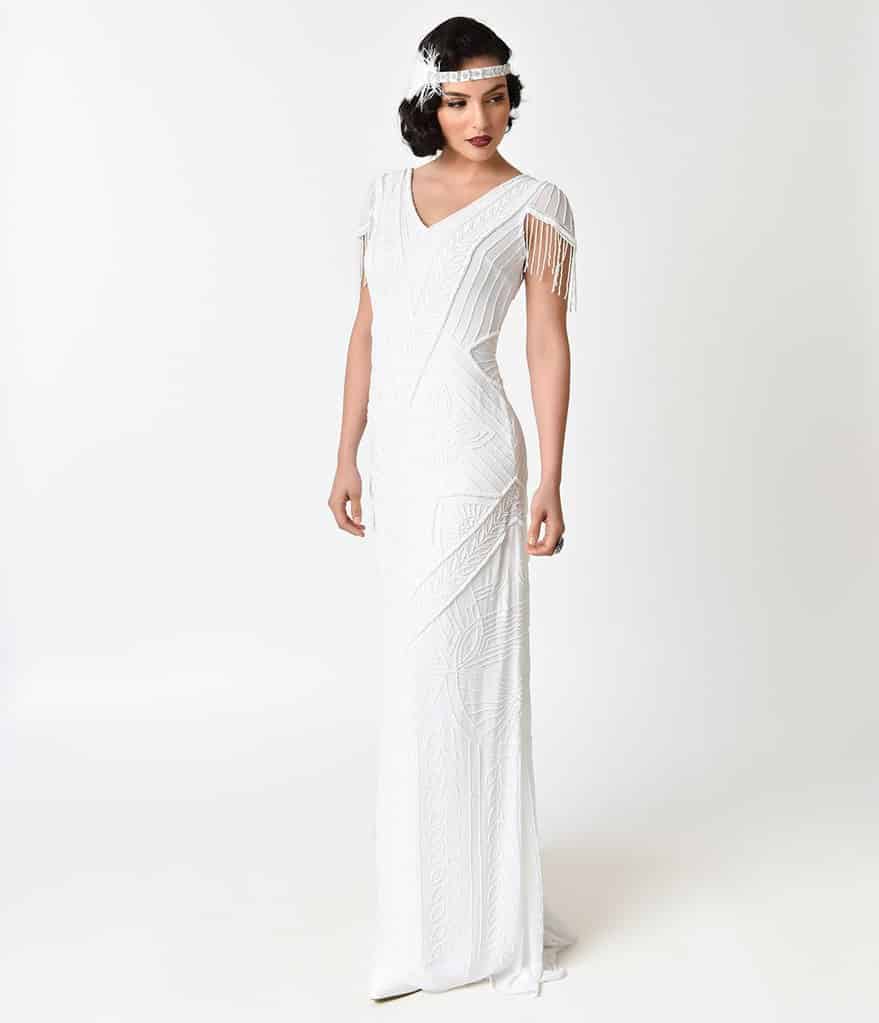 What if you're not a big fan of tassels?
While flapper girl dresses are synonymous with tassels, there are vintage styles from the 1920s that do not include tassels.
This form-fitting beauty is a great example.
An ivory gown with a high neckline, this dress features beading in a floral motif and subtle white tulle mermaid-style skirt tail.
The beadwork bodice extends down over the hips and features a beautiful zigzag-style as it flows into the skirt.
The back showcases a keyhole opening with a hook and clasp closure.
A detachable capelet of white tulle with floral embroidery to match the bodice perfectly complements the white tulle skirt.
Accessorize this vintage gown with a 1920s style headband or tiara and you will be Gatsby elegant and ready to walk the aisle!
• Bridal Mermaid Flapper Dress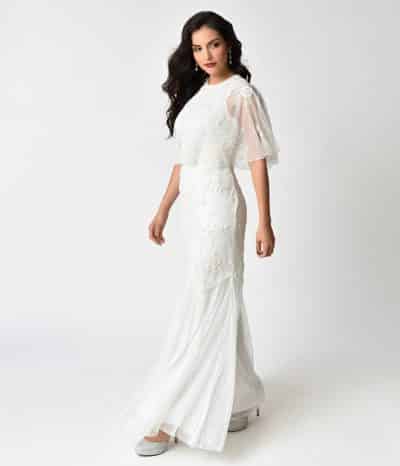 Check out this lovely gown!
It features a short, fitted sheath dress with a sweetheart neckline with a sheer mesh overlay.
The overlay features intricate embroidery with silver beads sprinkled within the swirling pattern.
The overlay extends down into a mesh mermaid-style skirt that is full-length.
Sleeveless and timeless, this pale gold gown is simply exquisite.
Worn with a rhinestone headband, you really will dazzle in that 1920's elegance!
• 20s Style Beaded Fringed Wedding Dress
Perfect for the bride who wants the short length dress, or even for your bridesmaids to wear!
This fun, flirty little number has oodles of tassels!
This sleeveless dress is cocktail-length with a sexy V neckline.
The short pencil skirt features tiered fringe layers, while the white mesh bodice is stunningly beaded in the Art Deco design (see plus size art deco dress styles ).
This dress is even outfitted with a side zipper to cinch in that hourglass figure.
Dazzle and dance the night away in this fabulous flapper style wedding dress!
• Accessories: A Flapper Girl's Best Friend for any

1920s Wedding Dress
Pull your flapper girl look together with some great accessories featuring pearls, rhinestones, and feathers.
From beaded headbands with feathers and strings of pearls to rhinestone tiaras and long gloves, the accessories you choose will showcase your style as the flapper girl of the 20s.
The headband should be one that is worn around the head and over the forehead, or one that encircles the head and lays over the top of the hair toward the front of the head.
Most headbands are ribbon-tie style and if you are wearing it across the forehead, it will tie in the back.
Over the hairstyles should be tied in a side bow near the ear.
For a wedding, the bride would typically choose something in a white or cream color, but if you'd like a pop of color, choose something in black for an elegant look, or a solid color for that scandalous pop of color!
In the white and cream color look, I would choose something with pearls and rhinestones.
If you want the standard flapper look, you'll want a jaunty feather on the headband, but there are also plenty of other options that are elegant and featherless.
When choosing the colored look or the black, I would look for extravagant beading and stick with the feathered look!
If you want a more Gatsby-inspired look, go for the rhinestone tiara as your headpiece.
(Read my Great Gatsby Headpieces article)
It is incredibly chic and will give you the opulent elegance of the Gatsby parties.
Pearls, pearls, pearls for your necklace.
A long strand of pearls, tied in a knot will give that 1920's vibe you seek.
If you happen to opt for gloves, especially with a Gatsby themed wedding, choose the elbow-length of 8 or 12 inches (measured from the thumb to the opening), or the opera length of 16 to 23 inches.
Make sure you check out the glove etiquette of how to appropriately use your gloves just like explained here.
Of course, don't forget your perfect flapper girl's shoes!
Keep in mind heel height when choosing for an elegant finish to your wedding look.
(Click Here for more about how to pick the perfect 1920s Gatsby Flapper Shoes)
Your wedding day is one of the biggest events of your life, and with a flapper wedding dress style, it is sure to be both elegant and fun.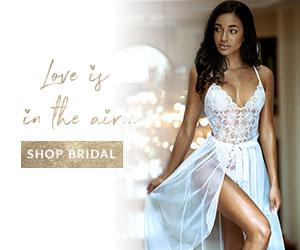 Follow these guidelines when choosing your perfect look, and you will be the iconic elegant, dazzling bride of the 1920s!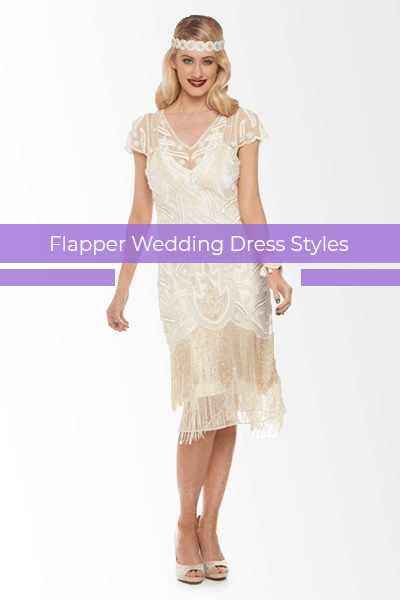 GatsbyFlapperGirl.com is a participant in the Amazon Services LLC Associates Program, an affiliate advertising program designed to provide a means for sites to earn advertising fees by advertising and linking to amazon.com.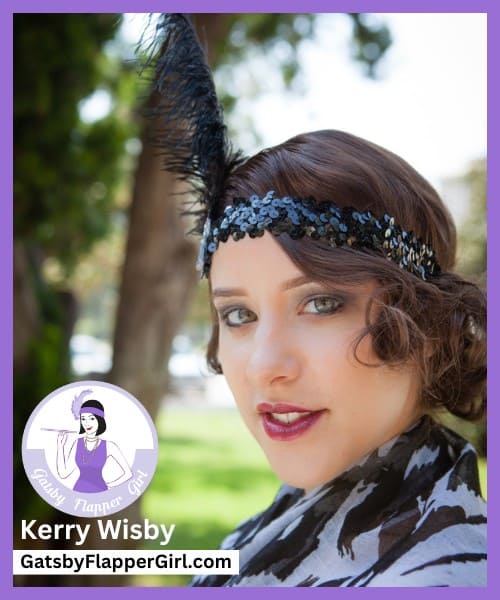 Written by Kerry Wisby – GatsbyFlapperGirl.com
Owner & Founder of GatsbyFlapperGirl.com
Kerry Wisby, a former teacher with a BA in English, is the founder of GatsbyFlapperGirl.com. With a passion for all things 1920s, including The Great Gatsby novel, her website is the ultimate source for Roaring Twenties fashion, history, and party ideas.  Read more about Kerry here.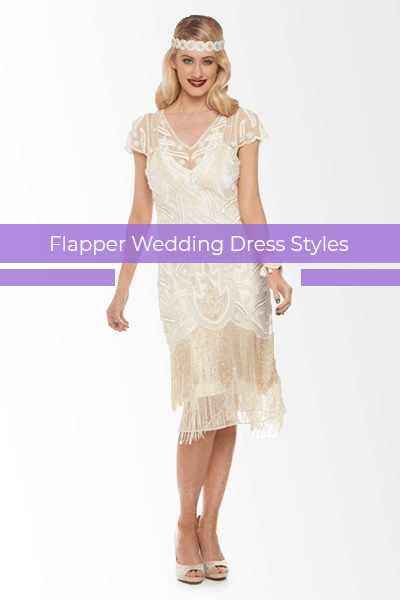 Flapper Wedding Dress Styles • 1920s Great Gatsby Wedding Dresses
The latest Flapper Wedding Dress Styles to look amazing at your Great Gatsby themed Wedding or party. Stunning vintage style Great Gatsby Wedding Dresses 2023.