Kids Great Gatsby Costumes Ideas
Are you looking for fantastic Great Gatsby costumes that will make your child look like our favorite fictional character from the 1920s? Jay Gatsby was a gentleman, and finding a costume that best fits him isn't an easy job. Fortunately, the roaring 20s feature an endless inspiration of amazing outfits that both you and your kids will love. Here are some suggestions for the upcoming theme party. We hope this will help you find the most suitable one for your child!
Black Never Goes Out of Style
Black is a timeless piece that will always be popular, and Great Gatsby was aware of that. That is why most costumes they made to fit this era feature suits where black color dominates.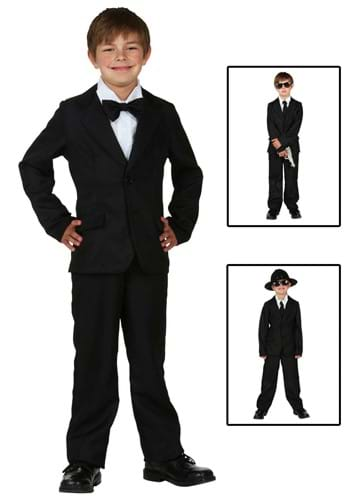 A classic suit is something you can't go wrong with when it comes to dressing like the Great Gatsby. Pick elastic waist pants to ensure a comfortable fit, and combine the suit with a white jacket. Finally, don't forget the bowtie, which can be either black or red. If you don't like to keep things too classic, how about going for a zoot suit?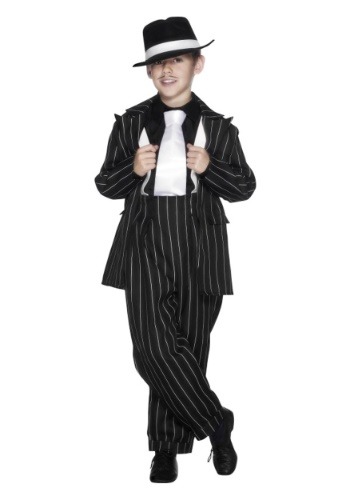 Although it was never clearly specified, it seems obvious that the Great Gatsby earned his wealth by bootlegging. Additionally, stripes were the popular way of dressing for the mobsters in the 1920s, which means you can't go wrong with these costumes.
Once again, we have the dominating black color with white stripes that made the costume into a gangster one. The suspenders and the white tie are there to make everything fit the theme more, and if you feel like it, how about adding a toy Tommy gun to the combination?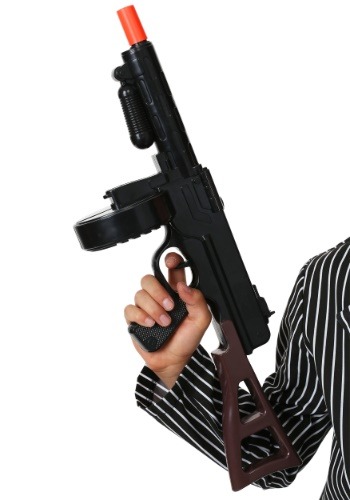 Deluxe Boys Gangster Costumes
While we are talking about mobster outfits, how about tuning the elegance up a notch? One way to do that is to keep the stripes motif, but go with a suit that no crime boss would resist wearing.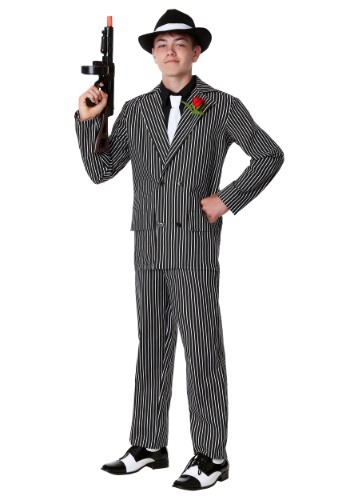 Get the Boys Gangster Costume!
We are talking about an eye-catching and dazzling costume that features vertical stripes. The jacket can be double-breasted, and it would be great if they made those lapels wide. If your child doesn't feel like wearing a jacket, suspenders can be a popular alternative.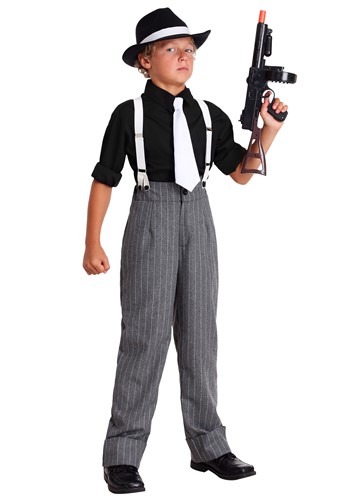 They are a great way to avoid them being warm during the summer, too. You can match striped pants with a black shirt, but don't forget that at least one of these – suspenders, tie, or hat – should be white. It is a nice way to prevent the costume from being monotonous while staying in line with the main motif of the combination.
What Should Your Little Girl Wear to a Great Gatsby Party?
Girls love dressing up, which is why your little one is excited about the upcoming party. You have multiple options to go with when it comes to the roaring 20s, but if you ask us, a flapper dress is a right choice. Would your daughter like to become a dancer when she grows up? If you think she's got the right dance moves, how about finding a Great Gatsby dress that encourages movements?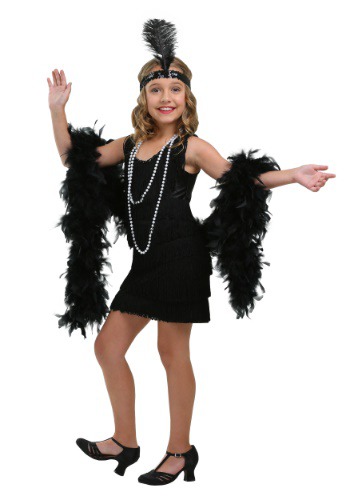 Classic black women's flapper costumes will never go out of style. A dazzling short flapper dress with multiple fringe rows and sequin edging can be the right choice. The secret of looking fantastic lies in details and one way to get them right is to add an elastic headband to the combination. Many Great Gatsby dresses inspired by flappers come with a feather on the headband, and you can add more details with the accessories.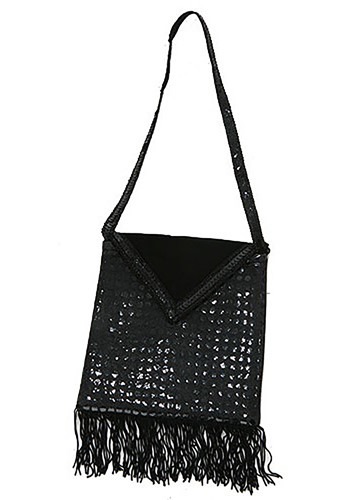 For example, a women's flapper handbag purse will ensure that your girl looks even better at the party. Additionally, she can pack things like makeup and any other items she considers necessary.
Use the Fringes to Your Advantage
Another costume variation you can try is finding a Great Gatsby dress that features fringes. It is what made flapper outfits characteristics, and the fringes make every dance move look better.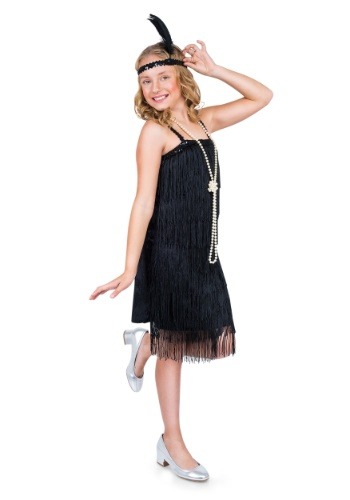 We love the simplicity and elegance of these flapper costumes. Whether she is dancing to Charleston or any other music, your girl will love this outfit. The sequin elastic straps and the zipper on the back will ensure that she looks comfortable at any moment. This flapper dress doesn't even require many accessories. All that you will need is the feather headband, although flapper beads could also be popular.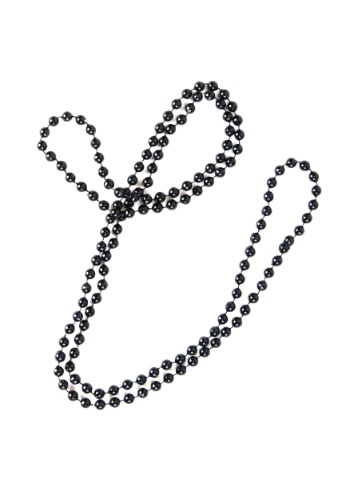 Try Different Colors
While we are talking about the girls Great Gatsby costumes, how about experimenting with different colors? Black is great, but if you want to go for the ultimate cute look, how about pink?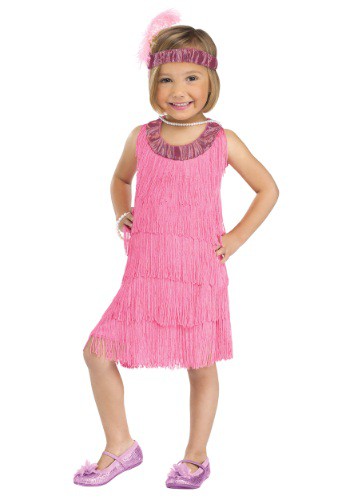 Your kid will look elegant and feel amazing in this flapper dress as long as you make sure that it features multiple fringe tiers and a shiny edging at the neckline. Ultimately, can you think of a better color for a women's costume inspired by the Great Gatsby era than pink?
While we are on the topic, red can be an excellent alternative. It was a popular flapper color during the 1920s, and it made every girl look dazzling.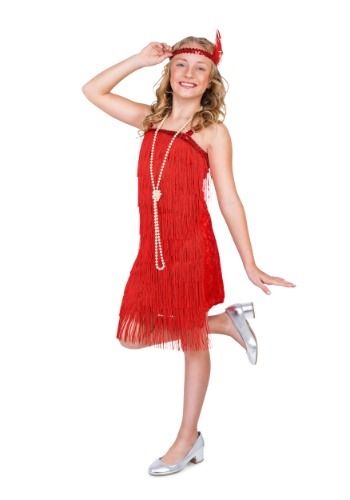 The recipe for the design is not that different – it is the sequins and fringes that made this flapper dresses what they are. Your girl will love these classic outfits, and you shouldn't hesitate to ask her for an opinion on a suitable color. For example, many dresses for Great Gatsby and a party inspired by this character are turquoise.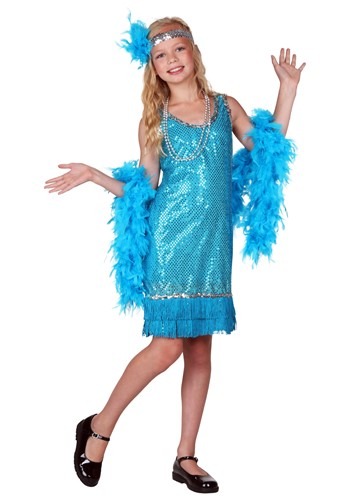 You will notice the elegance of these flapper combinations and the dangling turquoise fringes. These costumes are perfect for dancing, and this dress has your girls ready to dance to Charleston and any other song. The only thing missing could be a turquoise feather boa that will match the outfit.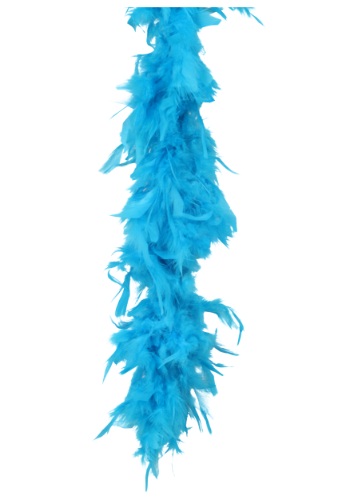 Another color to consider for a girl's flapper costume is silver. It features a velvety feel due to the fringes, and the zipper on the back will ensure a comfortable fit.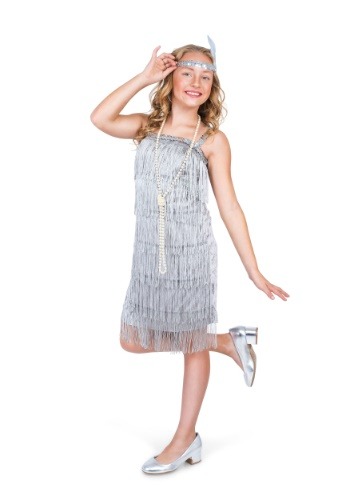 Get the Girl's Silver Costume!
It would be best to match this costume with silver heels and a headband. Your daughter will look like a princess that entered the time-traveling machine and returned from the 1920s!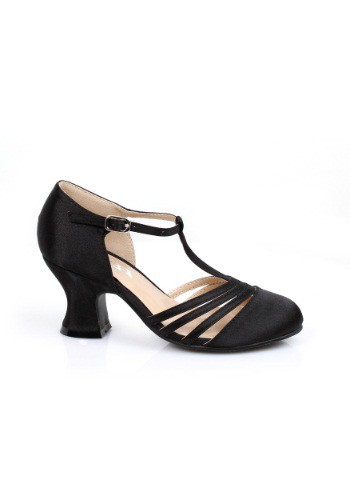 How About a 1920s Skirt Instead of a Dress?
If you don't feel like flapper dresses are the best fit, how about a costume that will be a bit different?For example, you can try a mixture of a women's tank dress with a lace shirt and a belt.
This is still a flapper outfit, but it speaks elegance and graciousness. That makes it best for all the little ladies out there, especially if you combine it with kid's black gloves and similar accessories.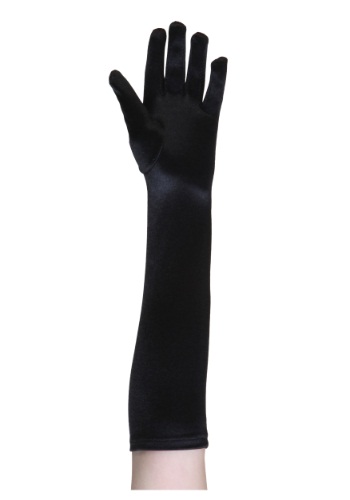 For those who would prefer to stick to the flapper inspiration, how about women's Great Gatsby costumes that will visually separate the skirt and the shirt?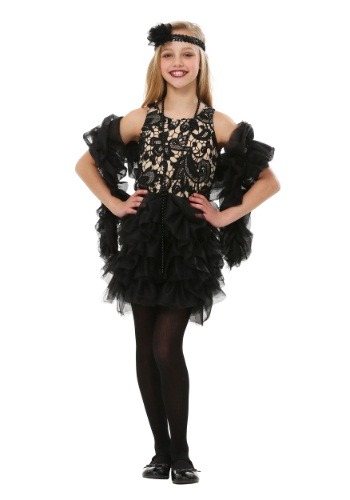 You can even go for a flapper dress made in one piece, but the one featuring a black skirt with mesh sew on it. At the same time, the tan bodice with a black crochet overlay is a way to add to the overall elegance.
As you can see, Great Gatsby costumes are rather popular, and you will find many amazing choices. Whether you need boy's or girl's outfits inspired by Gatsby, the keywords to consider include elegance and graciousness. It can be a wonderful experience choosing outfits together with your child, and the party will turn into a memory they will remember for the rest of their lives!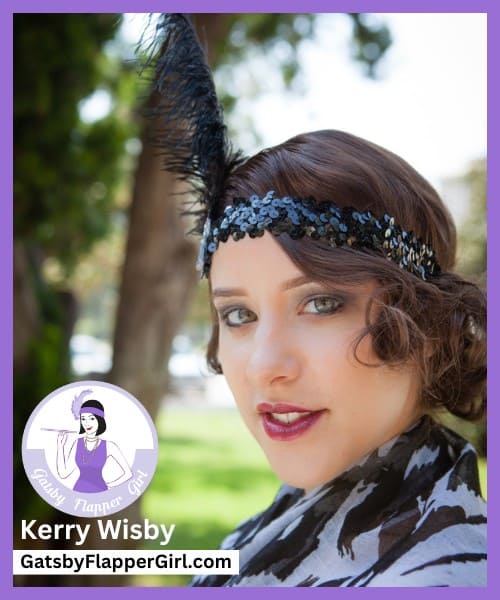 Written by Kerry Wisby – GatsbyFlapperGirl.com
Owner & Founder of GatsbyFlapperGirl.com
Kerry Wisby is the owner & founder of GatsbyFlapperGirl.com, your go-to source for all things 1920s & The Great Gatsby. With a passion for the era & a wealth of knowledge to share, Kerry is dedicated to providing you with everything you need to know about Roaring 20s fashion, 1920s history, & Great Gatsby-themed party ideas. Join Kerry in bringing the spirit of the Roaring 20s to life! Read more about Kerry here.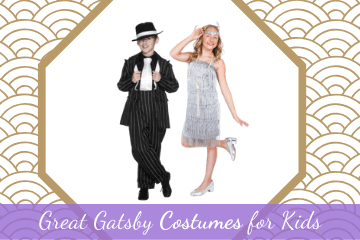 Great Gatsby Costumes for Kids | Perfect for Parties & Halloween
Are you looking for amazing Great Gatsby costumes for kids? Check out these suggestions to find the perfect outfits inspired by the roaring 20s that are ideal for Halloween or Parties!