This article contains links where we may earn a small commission at no cost to you: Learn more here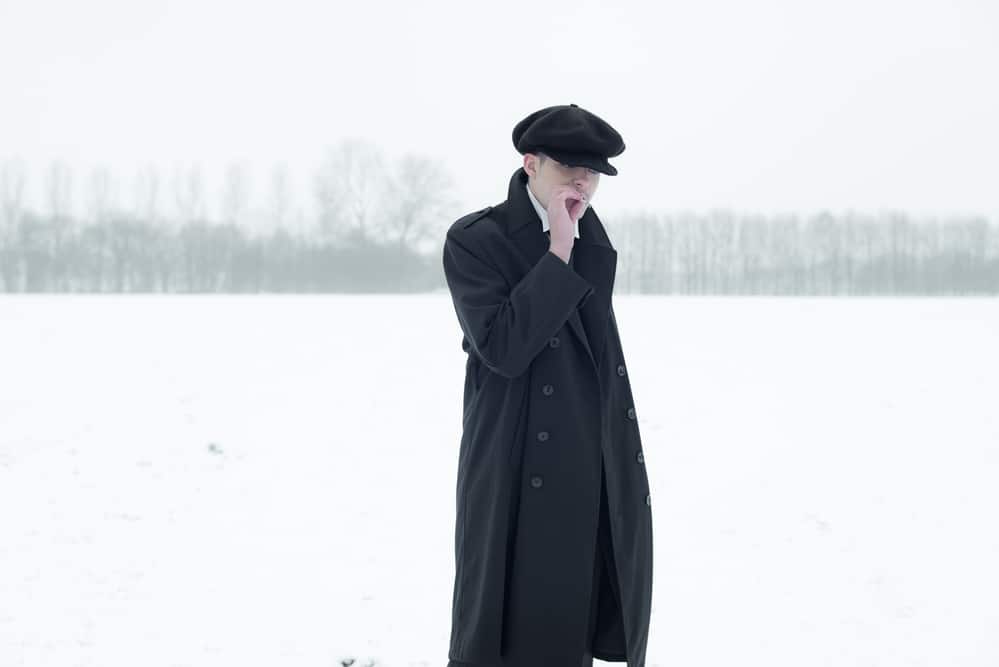 While wool caps have been popular for hundreds of years, they never do seem to go completely out of style.
Flat caps may have been popular with our grandfathers while they played golf, or maybe with our friends as a costume accessory for a 1920's party, but they have become popular once again, largely due to the influence of the beautifully shot TV show, Peaky Blinders.
Today, we are going to share with you our top six flat caps like the hats worn in Peaky Blinders, and help you understand what to look for to get the most authentic look.
Where To Find Flat Caps Like Those Worn In Peaky Blinders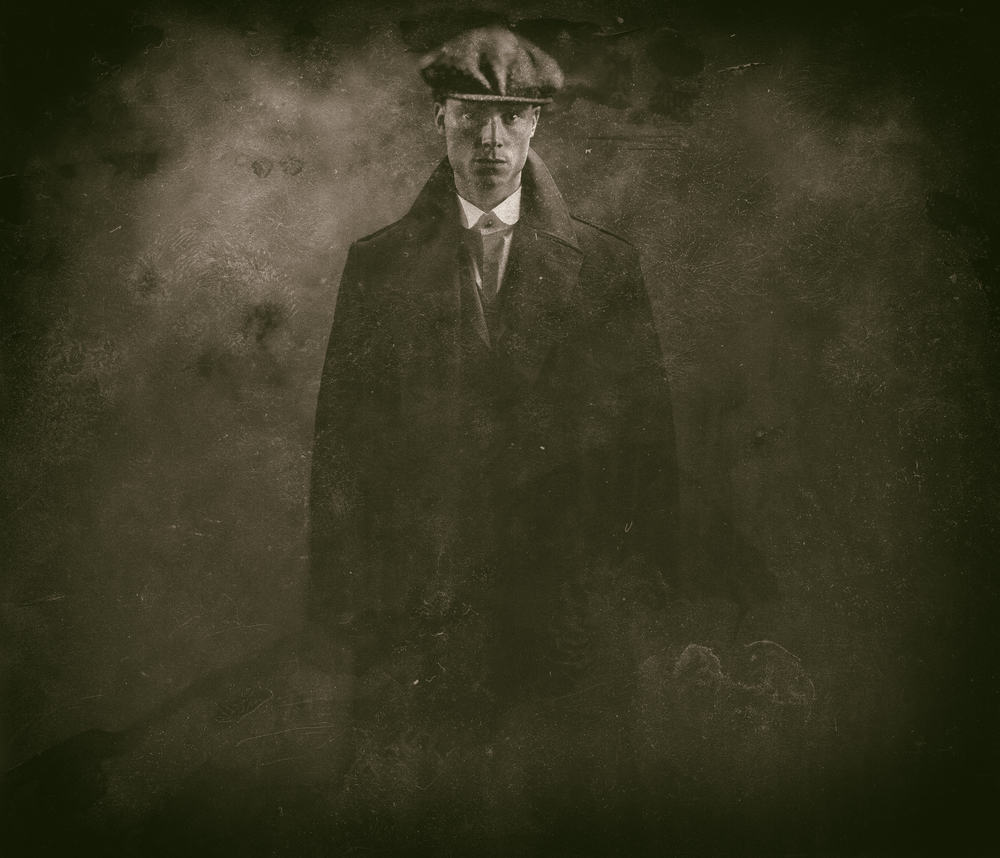 These are our top hats that are readily available online that will give you the Peaky Blinders look. We have also included some information about why each hat is a great choice if you are trying to get a look popularized by your favorite TV shows such as Mad Men or Peaky Blinders.
Whether you want to look like a New York ad executive or a Birmingham gang member, we've got you covered.
An Irish flat cap has an 8-panel construction that is very traditional. This working-class hat often came in herringbone and was a standard of men's fashion back in the day. This no-frills hat is definitely the quintessential working man's cap.
Irish flat caps are traditionally made from Irish wool. This is the most common style of hat that you will find them wearing in the television show. However, razor blades weren't actually hidden in the brim back in the day, so you shouldn't expect to find one hidden in yours.
Newsboy Cap
Get the Flat Cap
A newsboy cap does not have the traditional 8-panel style that the hats in peaky blinders often do. Instead, it is a style that you can see on shows such as Mad Men. This style of hat is a great example of the natural progression of styles over the decades.
Wool caps have been popular with men for centuries, so it is natural that the styles are going to progress over time.
This style may not have been popular with gang members back in the late 1800s and early 1900s, but it is a traditional style flat cap that will be sure to get your attention.
Click Here to See Great Peaky Blinder Costumes & Suits for Men
A Shelby cap is an 8-paneled cap that has a more narrow crown the Irish flat cap most commonly shown in Peaky Blinders.
The Shelby flat cap has a bit more of an overhang than the Peaky Blinders flat cap we discussed earlier, but it does look more similar to some of the hats that you can see in the show.
These styles of caps are made of wool traditionally and come in all different colors and patterns that are traditional for Irish immigrant clothing styles.
A walrus hat has a 360-degree brim and is much different than the flat caps we are talking about today. This is the style of hat that you see the most often in Mad Men.
However, you will notice that many characters in the show Peaky Blinders wear this style hat when they are not a part of Thomas Shelby's gang.
A walrus hat looks a bit like a shortened top hat with a brim that is curved up at the lip.
Get the Cabbie Cap
Cabbie caps are associated with the headgear that cab drivers would wear in New York City. This style of the flat cap is very similar to the Irish flat cap. However, they are a bit more rounded than the traditional style.
As people moved around the globe, it became commonplace to see these styles of hats all over the place.
The cabbie cap was the standard for the working-class men during this time period and continues to be one of the most popular styles on the market today.
Buying Guide To Tom Shelby Hat or Other Caps Worn In Peaky Blinders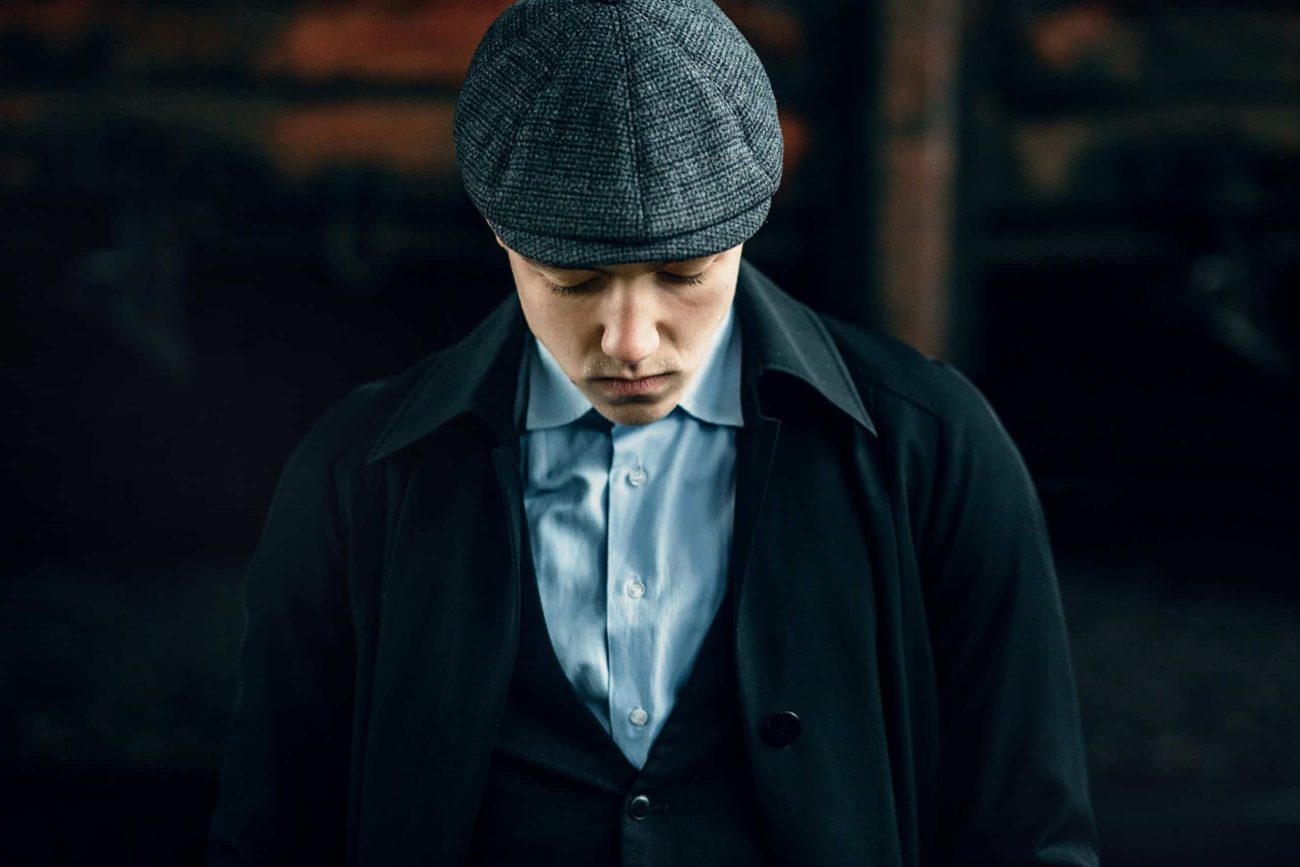 Now that you've seen a few of our favorite caps available on the market today, let's discuss what to look for if you are still looking for that perfect Tommy Shelby Peaky Blinders look.
Find A Hat Made of Wool
While this can be difficult to do, hats made of 100% wool, preferably Irish wool, are going to be the most authentic.
If you have the benefit of ever traveling to Ireland, we encourage you to check out some of their famous wool stores so that you can get an authentic Irish flat cap of your very own.
There, they have plenty of different colorways and styles to choose from. You'll be a Peaky Blinder in no time!
Look For 8 Panel Construction
If you are going for the Peaky Blinders look, you should look for a hat that is constructed from 8 triangular panels that are joined at the top of the hat.
If you don't need to be 100% authentic, then buy whichever one that looks the most stylish to you. Wool caps have been popular for hundreds of years, so there are many different styles of caps to choose from.
Look For A Flat Brim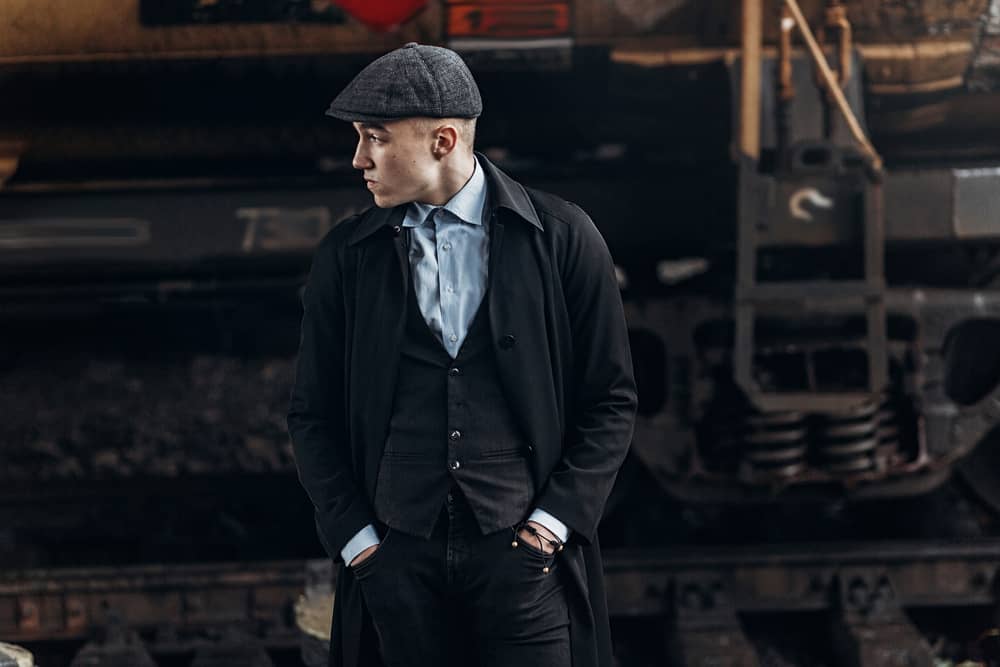 Flat brims are what is going to give you the most vintage look when it comes to purchasing a newsboy cap. They are called flat caps, after all.
FAQs
What Is A Peaky Blinders Cap Called?
The hats in the show Peaky Blinders are called flat caps. They can also be called a newsboy hat, cabbie caps, peaked caps, Irish flat caps, Paddy caps, golf caps, and more!
How Do You Wear A Peaky Blinders Hat?
A Peaky Blinder's hat can be worn perfectly straight forward or turned to one side ever so slightly. We recommend choosing whichever way suits your face and style the best. In archival photos of Peaky Blinders gang members, they were often tilted to one side, as well.
What Colour Cap Does Thomas Shelby Wear?
Thomas Shelby wears a Donegal tweed 8-panel Irish flat cap. This is a blue-grey color tweed.  You won't go wrong if you choose any of the styles above and before you know it you'll be walking down the street oozing Thomas Shelby swagger!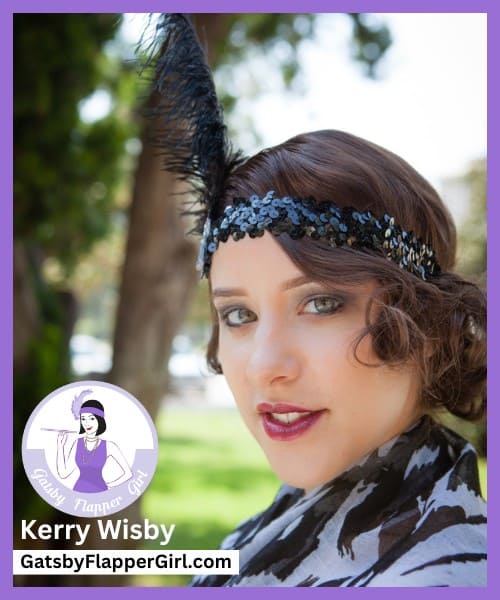 Written by Kerry Wisby – GatsbyFlapperGirl.com
Owner & Founder of GatsbyFlapperGirl.com
Kerry Wisby, a former teacher with a BA in English, is the founder of GatsbyFlapperGirl.com. With a passion for all things 1920s, including The Great Gatsby novel, her website is the ultimate source for Roaring Twenties fashion, history, and party ideas.  Read more about Kerry here.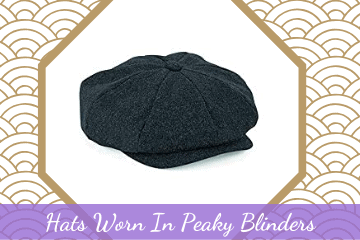 Stylish Men's Hats Worn In Peaky Blinders
Discover the different styles of hats worn by the infamous peaky blinders and where you can get your own stylish flat cap.