One of the most famous authors in the world, F Scott Fitzgerald wrote The Great Gatsby and shed light on the roaring twenties that was a time period after world war I and before the Great Depression.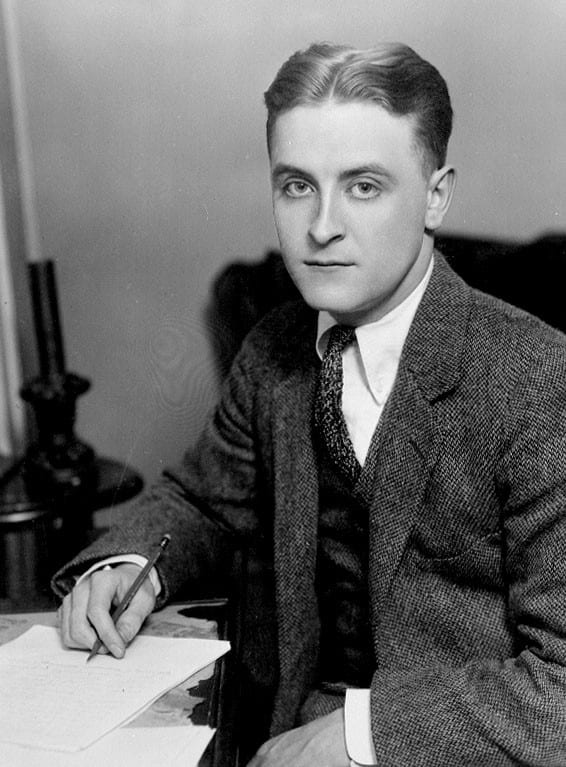 Francis Scott Key Fitzgerald wrote four novels, including This Side of Paradise and The Great Gatsby that were usually set in New York or involved a lot of scenes in New York.
Fitzgerald was actually named after his second cousin, Francis Scott Key who wrote the Star Spangled Banner during the war of 1812. His mother was inspired by Francis Scott Key. F Scott was also related to Mary Surratt, who was the first woman to be executed by the US government due to a plan to assassinate President Abe Lincoln.
During the Jazz Age, Fitzgerald gained his fame writing many books that are still read today.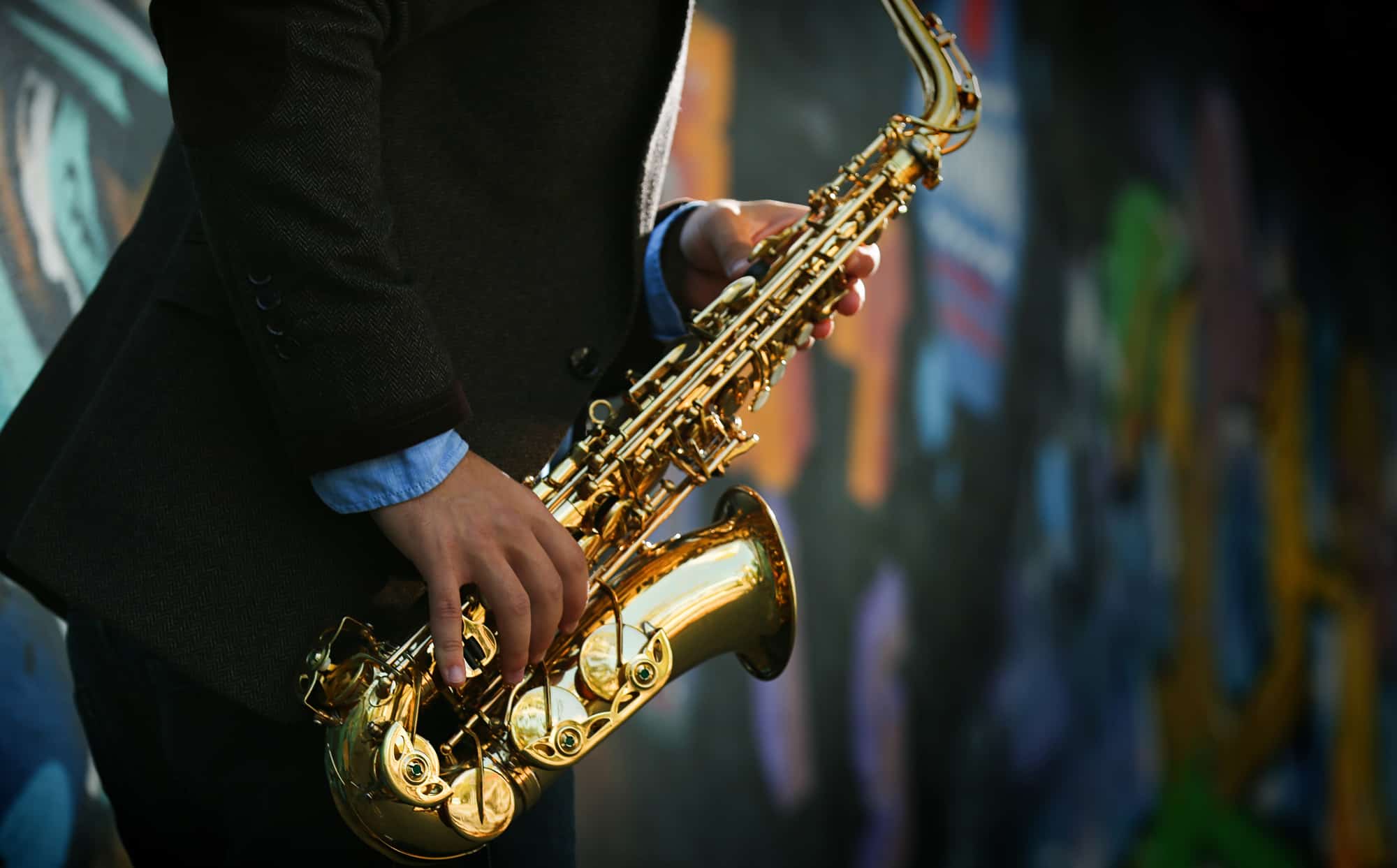 What is F Scott Fitzgerald Famous for?
There is no doubt that Fitzgerald's fame stems from the Great Gatsby, a book that is still studied in colleges all over the world 100 years after he wrote it.
Francis Scott Key Fitzgerald was one of the best authors in the world even though he only produced four books. Had he lived longer, he might have produced more great books, though his alcoholism might have prevented that.
Fitzgerald set The Great Gatsby in a big, elaborate mansion as a way of showing the life of fame and money that both he and his characters were always chasing.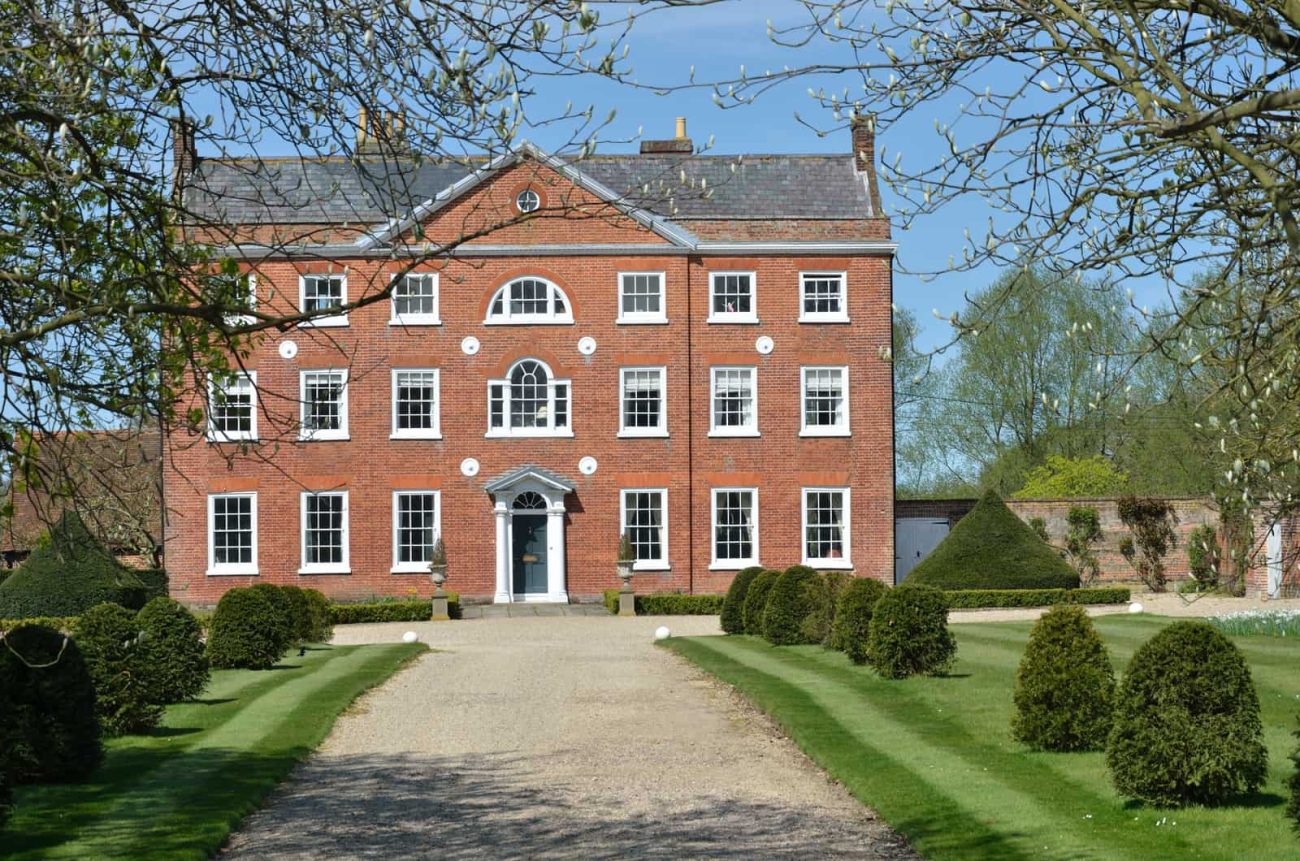 Why did F Scott Fitzgerald Write the Great Gatsby?
Jay Gatsby was simply a character that had to exist. Gatsby represented a broken man that wanted to chase a better life for himself and showed readers all of the trials and tribulations that came with the roaring twenties and prohibition.
After being placed on academic probation Fitzgerald then dropped out of Princeton University, Fitzgerald based his first novel, This Side of Paradise, on Princeton and his experiences there. After writing about his collegiate experiences F Scott took a shot at writing about the world around him as he knew it and that is what became The Great Gatsby.
Before Princeton, F Scott attended a Catholic school, the Newman School, where one of the priests recognized his potential to be a writer.
In This Side of Paradise, F Scott was able to get the book published in New York City and used the book to win back Zelda after she had broken his heart. For this reason, F Scott considers This Side of Paradise to be his most important work.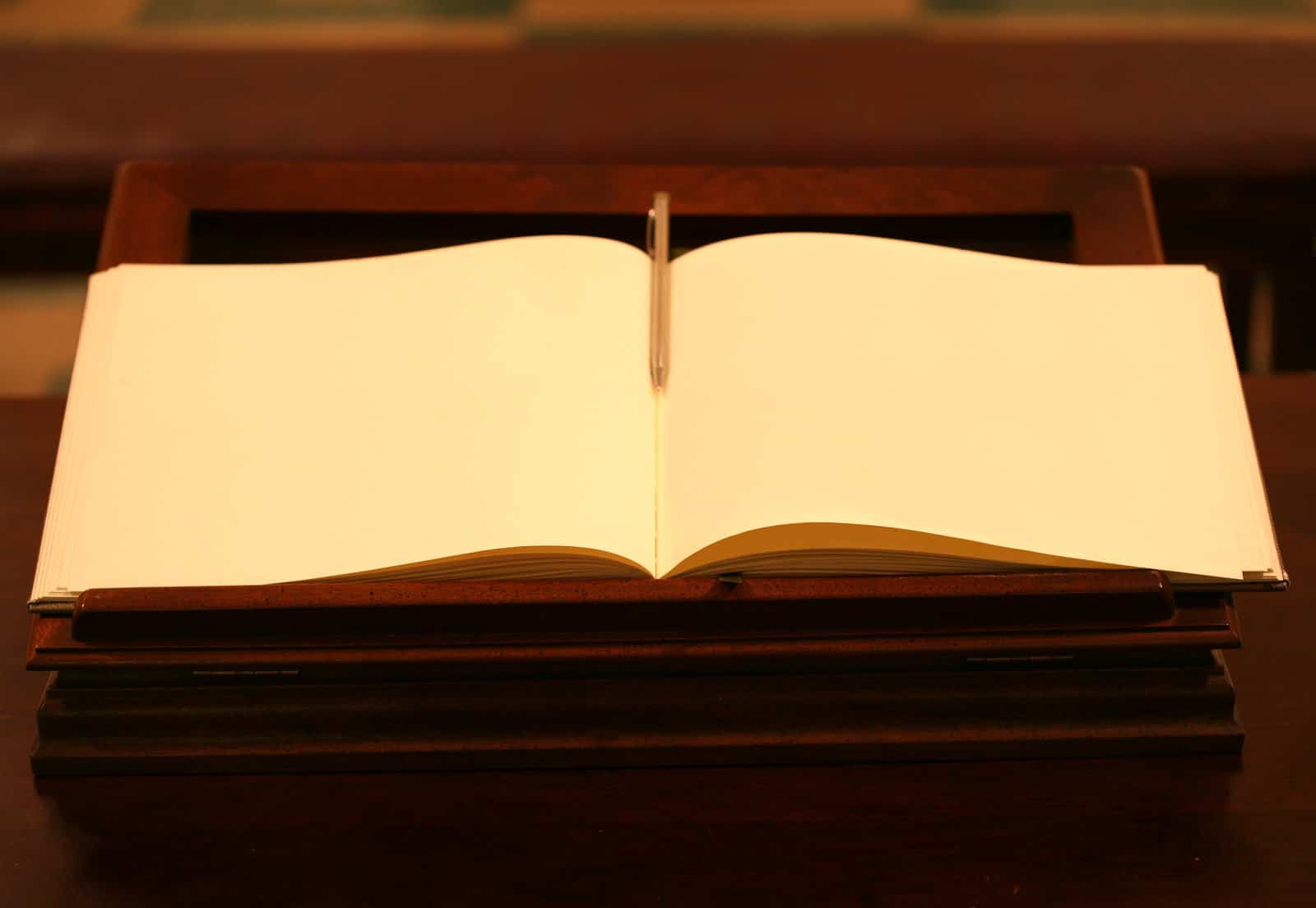 When did F Scott Fitzgerald Die?
After a troubled life, Fitzgerald died on December 21 1940 of a heart attack that was likely related to his alcoholism. He had a tough life and struggled in the end. He will be remembered as a moody writer who produced a variety of successful books from The Great Gatsby to his second novel and even a short story or two.
Not only did Fitzgerald struggle with alcoholism, but his wife suffered from schizophrenia, which wore on F Scott's health and well-being as well. His love of the last bottle on the shelf (he even created a turkey cocktail) and for his wife, who he fell in love with years prior, ended up wearing him out and causing an early death. The world will never know how many more great books Fitzgerald could have produced had he not succumbed to heartache and alcoholism.
While they weren't able to have multiple children, Fitzgerald's first, and only child was Frances Scott Fitzgerald. Starting as a writer at her school newspaper, she turned into quite the writer and journalist herself. She was born in St Paul Minnesota.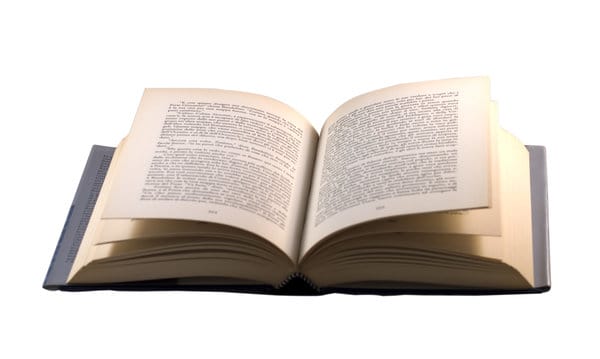 Zelda and Frances Scott Fitzgerald
F Scott's wife, Zelda, was the daughter of an Alabama Supreme Court judge. His daughter ended up in Alabama fame as well, one day getting inducted into the Alabama Women's Hall of Fame. Frances Scott arguably ended up with a better career than either of her more famous parents (F Scott and Zelda), and she lived until age 64 before succumbing to cancer.
At one point, F Scott moved back to Minnesota to win back Zelda, who had left him. Their love story was one of frequent heartbreak and pain. Though, the glory years in the middle probably felt to Fitzgerald like it was all worth it.
The Great Gatsby and its Place in History
In short, The Great Gatsby is one of the most influential books ever written. No list of facts about F Scott Fitzgerald would be complete without a detailed look at his novel, The Great Gatsby. The story of Jay Gatsby is one of the rich boys chasing after fame, money, and parties and going to all ends of the earth to get what he wanted. While a work of fiction, it was representative of the events in the 1920s in America, and it also included heartache.
Set in the Jazz age after world war I, the novel was inspired by his developing relationship with Zelda Fitzgerald, who eventually became his wife. Zelda Fitzgerald was also an author.
Truly representative of the Great American Novel, The Great Gatsby, continues to be appreciated by both children and adults. The book has also been turned into several movie versions, with Robert Redford and Leonardo DiCaprio playing Jay Gatsby.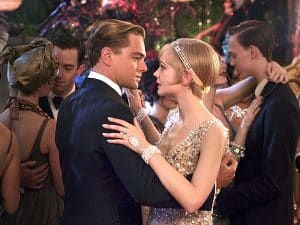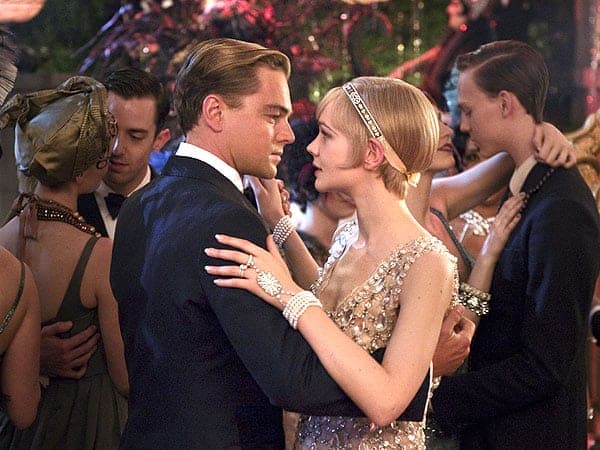 Ernest Hemingway and other Writers of the Time
F Scott Fitzgerald was not the only author to come out of the roaring twenties with a hit novel or many famous books written. With Hemingway's The Sun Also Rises and Margaret Mitchell's Gone with the Wind, Fitzgerald had company.
While both Hemingway and Fitzgerald were considered to be excellent writers and Fitzgerald moved around a lot in his lifetime. But, the two authors also had a lot in common like their love of alcohol and propensity to party hard. You could never tell what their favorite activity was in the life of both authors – drinking alcohol, loving women, or writing books – who knows!
Other Novels by F Scott Fitzgerald
While The Great Gatsby is probably his most popular book, his second novel, The Beautiful and Damned, was full of heart and love, based on his relationship with Zelda Sayre, his future wife.
His Final Novel
His fourth and final novel, Tender is the Night, was a much darker book than his first novel or any of his other books. By the time he wrote that book, Zelda had been hospitalized with mental health problems. F Scott and Zelda struggled with life at the end between alcoholism and mental health problems, and his last novel reflects the pain of his love with Zelda.
Short Story Collections
Fitzgerald s first attempts at writing were actually short stories. He has a compilation of 43 short stories. So, while he only published a handful of novels, you can read more of his work in his short stories.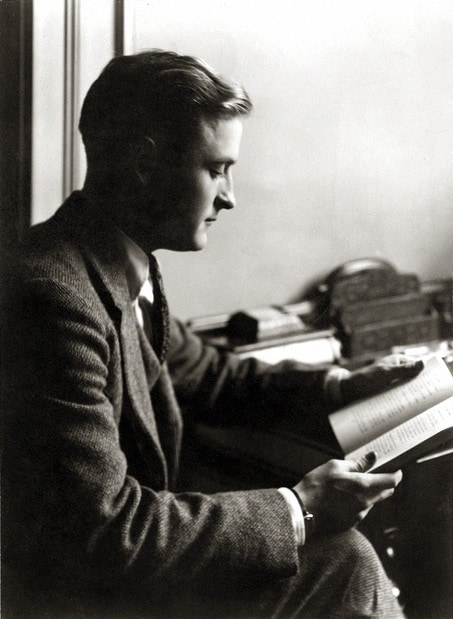 The Saturday Evening Post helped launch Fitzgerald as a writer by publishing some of his short stories and essay. This activity and publication drastically helped his career and propelled him to fame.
The Last Tycoon
Fitzgerald also had some of his stories published posthumously thanks to Edmund Wilson, who edited the works. Wilson also published The Last Tycoon posthumously, even though Fitzgerald hadn't quite finished writing it. The Last Tycoon is considered the last work of Fitzgerald, and thankfully it was published even if it was considered to be incomplete. The world gets to experience and enjoy one last book of his.
Fitzgerald's Place in History
There is no doubt that F Scott Fitzgerald goes down as one of the best writers of all time. Unfortunately, he probably could have accomplished more had his life not been so sad and troubled.
That said, if he wasn't as sad and troubled, he might not have been able to pour his heart into his writing, and his books might not have been as well-written. So, Fitzgerald leaves us with a bit of a Catch-22.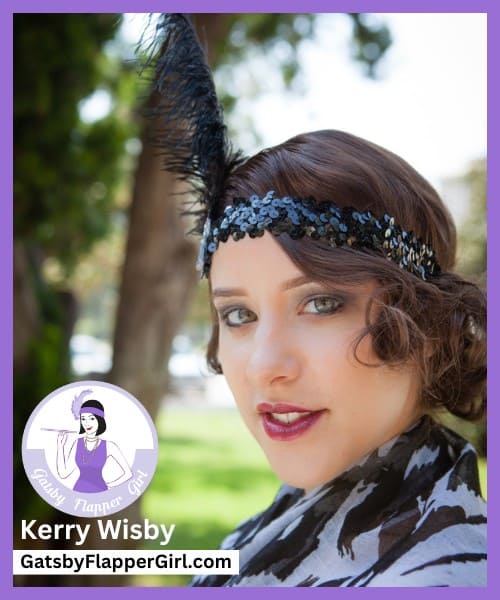 Written by Kerry Wisby – GatsbyFlapperGirl.com
Owner & Founder of GatsbyFlapperGirl.com
Kerry Wisby is the owner & founder of GatsbyFlapperGirl.com, your go-to source for all things 1920s & The Great Gatsby. With a passion for the era & a wealth of knowledge to share, Kerry is dedicated to providing you with everything you need to know about Roaring 20s fashion, 1920s history, & Great Gatsby-themed party ideas. Join Kerry in bringing the spirit of the Roaring 20s to life! Read more about Kerry here.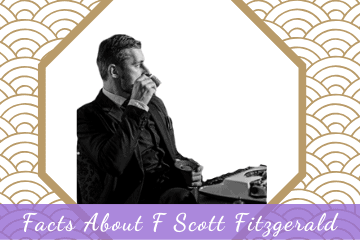 7 Interesting Facts About F Scott Fitzgerald
Learn facts about F Scott Fitzgerald, his place in history, his novels, and why the Great Gatsby is still such a relevant book even 1oo years after it was written!