One look at a flapper dress from the 1920s and you can just feel the fun and excitement of the times!
If you're looking for a sequin flapper dress for your Great Gatsby party, whether you want a terrific Halloween costume or you're into cosplay, you want to look the part!
Everything you need to know to look like a genuine flapper girl is right here at prices you will love.
Let's get our flapper dresses on, ladies, and go all-out 20s flapper style!
Did Glitter Flapper Dresses Have Sequins?
For nighttime adventures and parties, you bet your sweet bippy that a flapper dress had sequins!
The perfect roaring 20s flapper dress usually fell just below or just above the knees, had beading, or was embellished with sequins, and fringe was always a big plus.
During the day, flappers dressed much more demurely, choosing from a combination of pleated skirts, sweaters, a button-up blouse, or even a shift dress (with the dropped waist, of course!)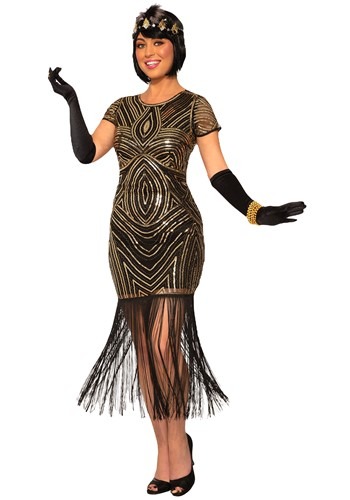 However, on a Friday or Saturday night, you can bet that a flapper wore a dress with lots of pizzazz and sequins such as this one.
While most dresses fell just below or just above the knee, if you're going to a party and you want to stand out from the crowd, a deep green mini-dress or black and silver sequined dress, will have all eyes on you!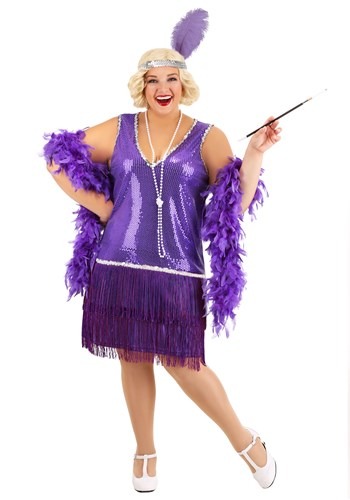 Get the Plus Size Flapper Dress!
While the cloche hat was another common sight, it was usually worn during the day.
If a flapper wore a cloche hat at a party, it would be filled with feathers, beadwork, or other adornments.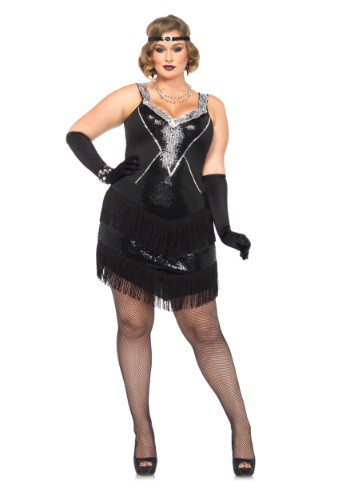 Get the Plus Size 1920s Dress!
Don't forget that flapper girls went out with the best-dressed men on the planet. Want proof? Check out these 1920s suits that every man used to wear to impress the ladies.
Did Flappers Go Without a Hat at Night?
That would be unusual if she did.
Flappers were all about the accessories, however, a cloche hat might have felt a bit too conservative for the party-happy flapper.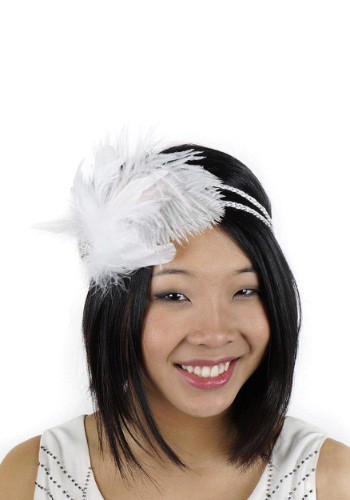 You shouldn't be surprised to see photos of flappers wearing headbands with feathers, glittery headbands, and the colors usually matched the dress.
For example, a bright plum-colored glitter flapper dress would be paired with a headband that had an equally bright plum-colored feather.
What Other Accessories Did Flappers Wear?
For flappers, it was all about the accessories!
If you can imagine it, a flapper probably wore it! This is what made the flapper look so much fun! Nothing seemed to be off-limits.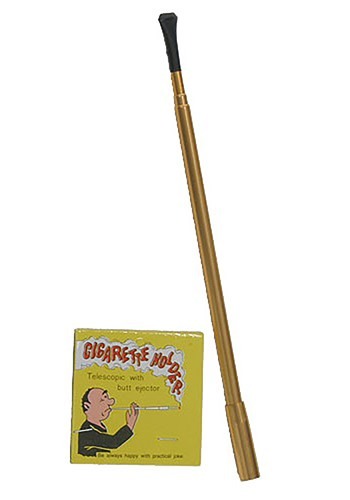 Some of the top accessories you might see or want to add to your look include:
Cigarette holders: Gold or black were common as women felt comfortable smoking in public, but they wanted to appear chic and sophisticated.
Feather boas: Usually, these would match the color of the dress, but you could always go with silver or black as these colors match almost everything.
Elbow-length gloves: While it used to be that gloves were worn nearly every time a woman left the house, by the 1920s, they became more about fashion and less about showing your skin. Elbow-length gloves look very sophisticated with sequin flapper dresses ( you might like to see our Gatsby Movie Costumes ).
Feathered fans: Yes, you read that right. For those hot summer nights when your beautiful black sequined flapper dress was still too hot for that Great Gatsby party, a flapper would pair it with a handheld fan that was awash in feathers. This accessory was both beautiful and practical!
Fishnet stockings: The shorter the dress, the more ladies felt as if their legs needed covering. Pantyhose had yet to be invented, so don't be surprised to see photos of flappers wearing fishnet stockings. Sometimes they used garters to hold them up, other times, they rolled them down to the knees.
Layered necklaces and rings. It was also common to see flappers layer several necklaces on a single dress. Long strings of pearls were common, as were chunky gold or silver necklaces. Rings were also a hot accessory and while most flappers did not have diamond rings, ostentatious gemstone rings were always in style.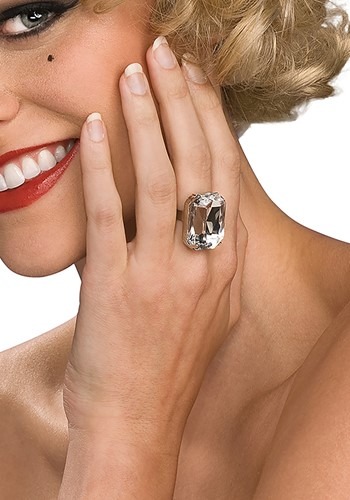 This is what makes flapper outfits so much fun! Anything glittery or frivolous, or elegant is fair game for the flapper gal!
What Colors Were Popular in the 1920s?
Color choices in the Great Gatsby era were more varied than ever before!
While at the turn of the century, black was considered to be worn only for mourning the death of a loved one, by 1920 it was not uncommon to see women wear black party dresses.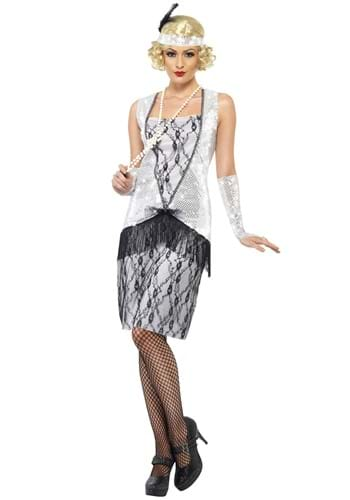 Men still avoided black unless it was a pinstriped suit, but for women, deep, dark and bright colors, such as gold and silver, were all popular.
Get this Stunning 1920s Dress!
When we talk about deep and dark, think of jade green, silver, dusty peach, deep pink (called Rose or Dusty Rose on occasion), navy blue or sky blue, faded yellow, light gray, sand or gold, burnt orange, tan, and violet.
This gold-colored dress with black accessories and fringe is the perfect example of a flapper dress from the 1920s.
Did Flappers Ever Wear Super Short Dresses?
While women of the 1920s felt freer to bear their skin like their mothers never dreamed of, they still weren't quite ready for mini-skirts. Those were another 40 years away.
However, that didn't mean that some women didn't have jobs in the entertainment industry that allowed them to go with the mini-dress look.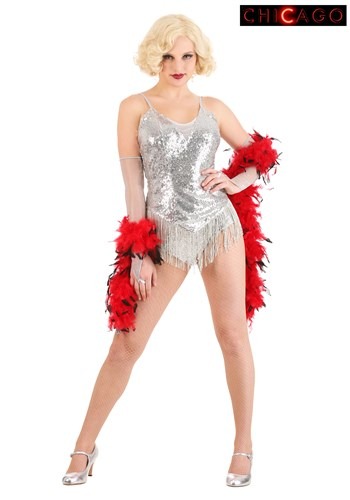 Get this Sexy Roaring 20s Dress!
This beautiful dress gives you an idea of what a show-girl might wear in the 1920s. If you want to let it all hang out and flash everyone your beautiful gams, this dress will have eyes popping out all over the audience!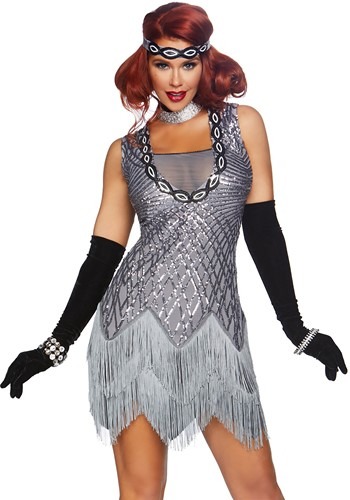 Other choices that an entertainer, dancer, or singer might wear include this short dress with plenty of fringes but not as revealing, or even this beautiful black sequined dress with lots of long fringe for a sexy look.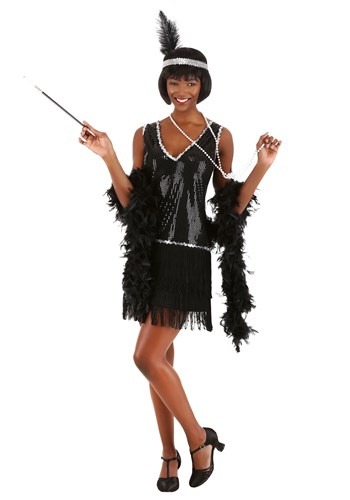 Get this Roaring 20s Mini Dress!
If you are going to a costume party or Great Gatsby party and you want to rock the flapper look, the short dresses above are perfectly fine, but for a real-life flapper look, you might want to go with one of these dresses or this look for authenticity, class, and elegance.
Get the 20s Plus Size Flapper Outfit!
FAQs
1. Did flapper dresses have sequins?
They sure did! Sequins, beadwork, and fringe were all common for party dresses in the 1920s.
2. What patterns were popular in the 1920s?
When it came to flapper dresses, popular patterns and prints included stripes, polka dots (yes!), repeating geometrics, large plaid, and simple florals. Nearly everyone owned a plaid jacket and most men owned at least one plaid, check, or striped suit, dress shirt, and/or pajamas. Solid colors were more popular than prints for many women, but you'll see plenty of gingham checks in photographs.
3. What fabric types were popular in the 1920s?
Voile, which was made from cotton, was extremely popular because it was lightweight and sheer. Regular cotton was also a good choice, as were silk and wool. Georgette was a sheer crepe silk that was heavier than chiffon. In general, women's fabrics were very delicate, thin, and airy, while men were still stuck with wool and cotton.
4. What swimsuits did women wear in the 1920s?
Women were more than happy to do away with the petticoat and pantaloons of the 1800s. Modern girls wore a sleek one-piece swimsuit called the Jantzen. It was elasticized and had a bottom style similar to what we would call boy shorts.
5. Did women wear pants in the 1920s?
Not very often. Pants were not chic for the flapper girl, not for her everyday wear, and certainly not for parties, but on a holiday in the summer would be acceptable. Coco Chanel was often photographed on the beach wearing slacks.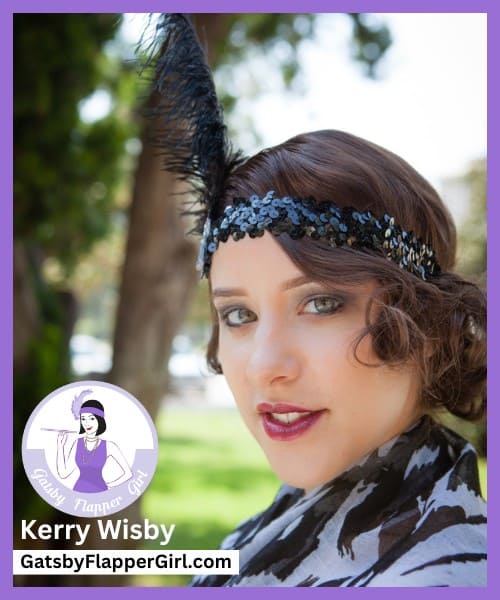 Written by Kerry Wisby – GatsbyFlapperGirl.com
Owner & Founder of GatsbyFlapperGirl.com
Kerry Wisby is the owner & founder of GatsbyFlapperGirl.com, your go-to source for all things 1920s & The Great Gatsby. With a passion for the era & a wealth of knowledge to share, Kerry is dedicated to providing you with everything you need to know about Roaring 20s fashion, 1920s history, & Great Gatsby-themed party ideas. Join Kerry in bringing the spirit of the Roaring 20s to life! Read more about Kerry here.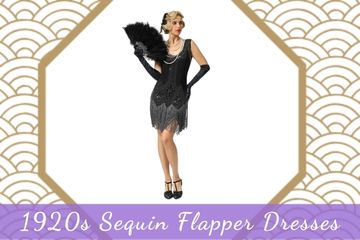 1920s Sequin Flapper Dresses: Gatsby Sparkly Style & Designs
Flappers from the 1920s look like they are having so much fun! Want to know more about the sequined and sparkly styles ladies wore? We've got what you're looking for.