1920s Style Guide to Wear to your Next 20s Party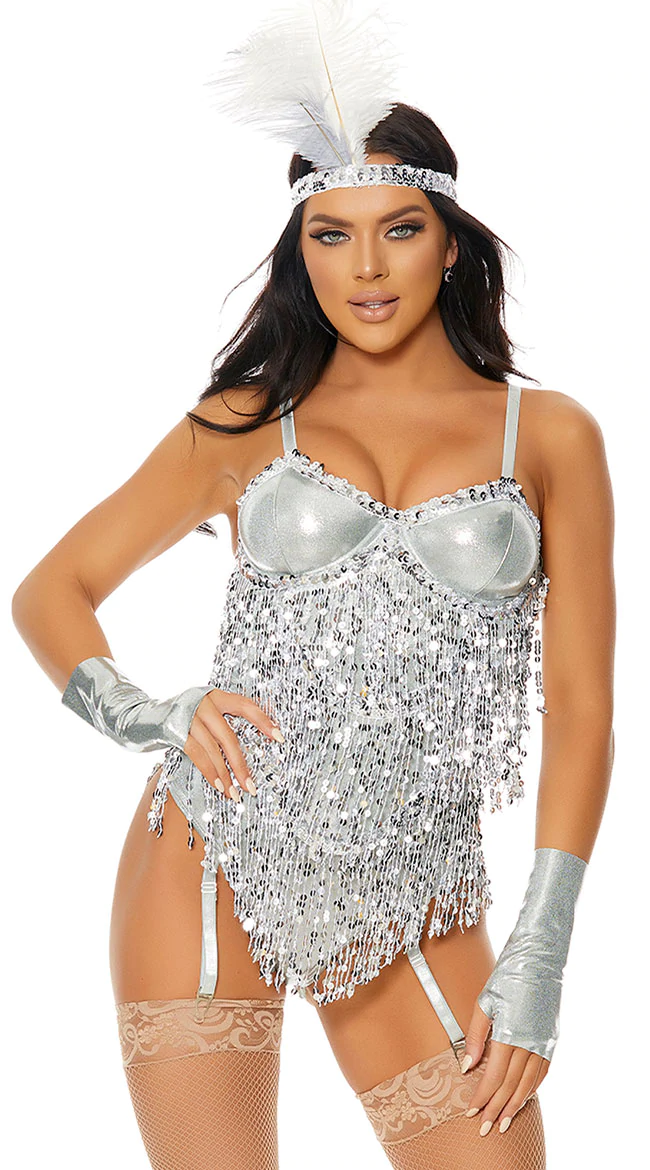 Get this Tassel Flapper Costume!
Flapper Girl Dresses
The 20s was a time where parties were bold and grand. Everyone in attendance looked their best, feeling like the kings and queens they were. While men suited up, women dressed to impress in daring outfits and flapper costumes.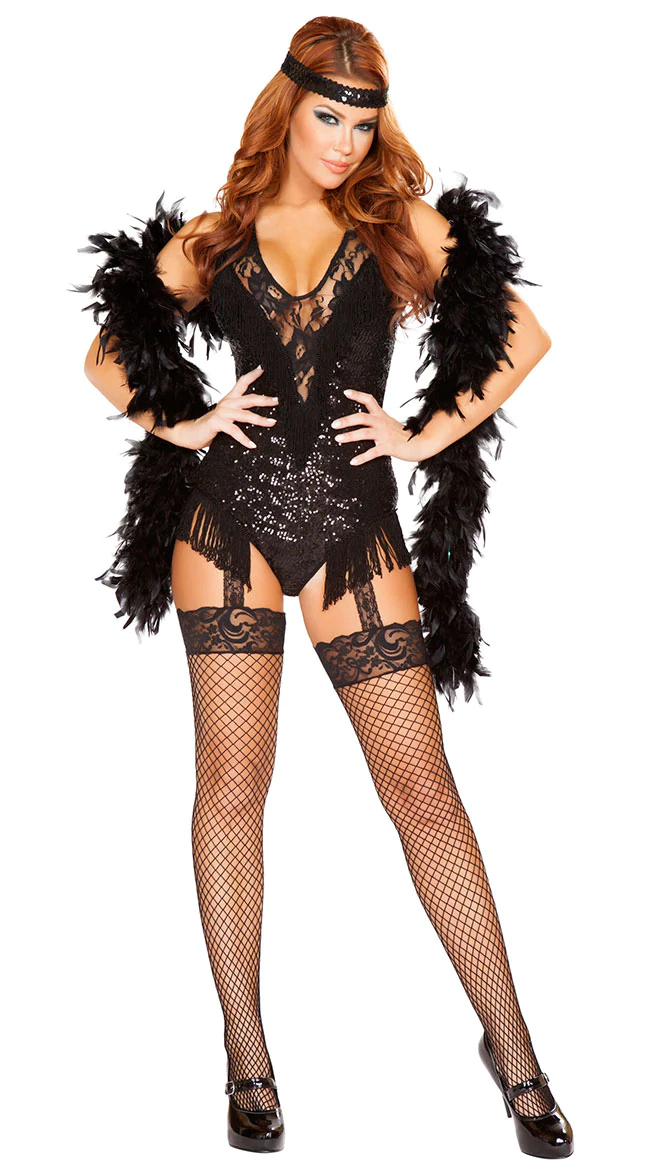 Get this Black Sequin Flapper Costume!
Flapper style dresses were all the rage in the 20s. Women felt confident in wearing them, and men loved to see them worn.
Although the 20s are long gone, the beauty and mischief that a flapper dress brings to the party are unmatched. Nothing can beat a sexy period piece that is guaranteed to wow audiences.  (FYI: You might also like to check out our sexy gangster costumes! )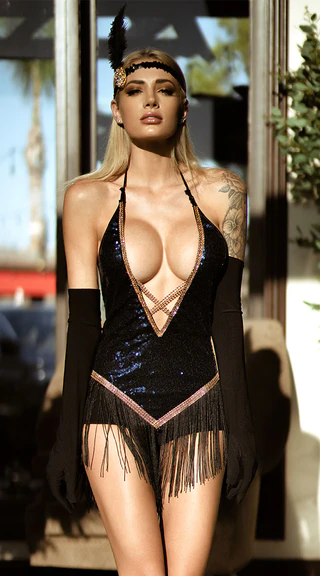 Flapper costumes or Roaring 20s costumes can be a bit of difficult to style. Some people are unsure about what flapper costumes they should be wearing. Luckily for you, this style guide is here to solve all your problems. From classic flapper dress to more stylish and daring options, we give you a rundown of how to elevate your style for your next 20s party!
Why Women Wore Flapper Style Dresses
The flapper style of dress grew in popularity in the 1920s, reaching full popularity in 1925. Female entertainers would wear these dresses to catch the eyes of the audience and add flair to their performance.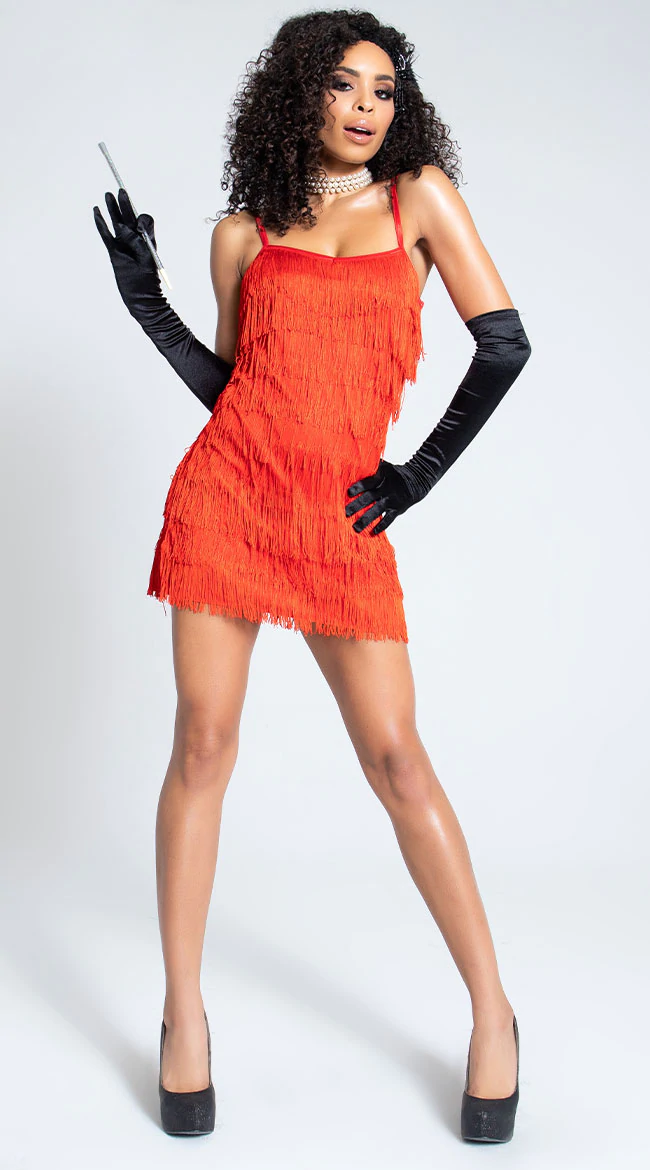 While flappers were mostly young women, there were older women who wore this 20s style of dress as well.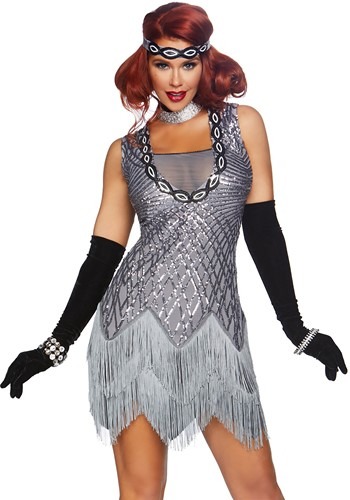 Get this Roxy Flapper Costume!
Flappers were identified with their flat breasts, low hemline, and higher necklines. The waist was also dropped lower so that the entire dress looked elongated. (Click here to see more 1920s drop waist dresses)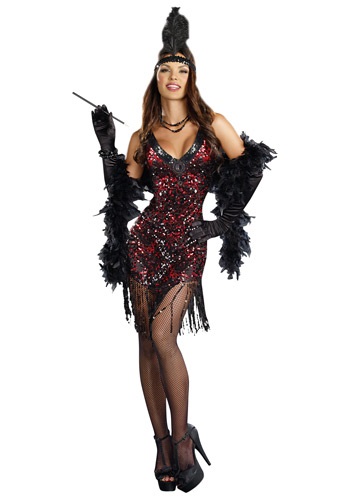 Today, flapper style dresses are a way to dress to impress. Women, no matter their size or shape, are able to wear any style of flapper dress in modern times.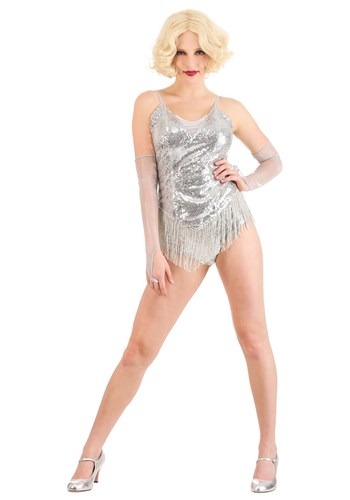 Get this Roxie Hart Chicago Costume! 
Types of Flapper Costumes and Dresses
While flapper dresses are a style of dress on their own (see other 20's costumes not flapper style ), there are multiple ways that they can be done. Some are more classic and true to the original form.
Others are created to be more sensual and sexy, revealing more skin than the original flapper design.
Get this Swanky Women's Flapper Costume!
Whatever the design you choose, always make sure that it is comfortable to wear and is something you enjoy wearing.
Classic flapper Style Dresses
The classic flapper style is loose, slinky, and shifts as you walk. It typically ends midthigh or an inch or two above it, with tassels extending down to mid-knee level.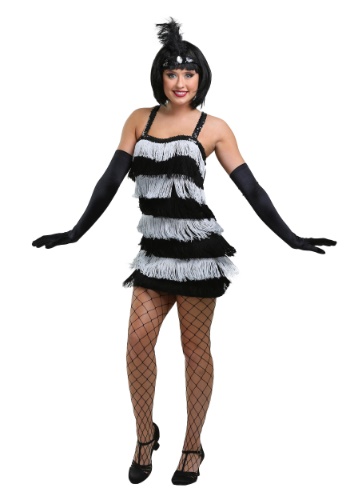 Get this Fringed Silver Flapper Costume!
The tassels, or pieces of string, that hang from the dress are either found at the end of the dress's hem or all throughout the dress itself. It gives a nice optical illusion and adds to the sophisticated appeal of the flapper dress.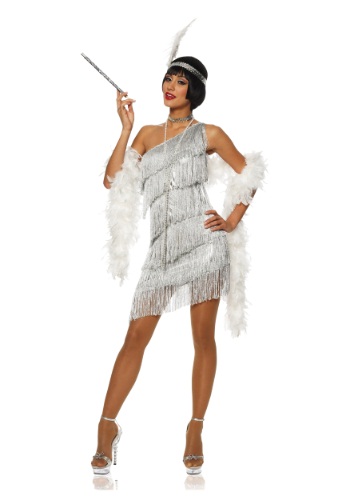 Get this Dazzling Flapper Costume!
Classic flapper and dresses were made to create the illusion that the body was elongated. This is the reason why the waist is lowered, and the tassels reach a lower part of the body.
Flapper costumes and dresses are a great option for 20s parties that demand attendees to stick to the theme! They're light, easy to move in, and are gorgeous on the body.
1920s Sexy flapper Costumes and Dresses 
More and more companies have started to create sexier versions of the flapper dress, as the flapper dress modern styles are very popular. These sexy versions usually feature a tighter fit and a higher hemline.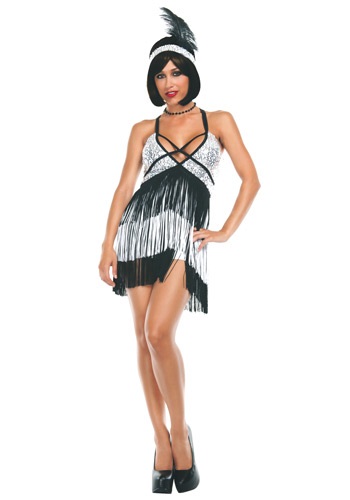 Sometimes, they are even built similarly to a swimsuit or a unitard. These types of flapper dresses resemble lingerie and allow women who wear them to feel incredibly sexy.
 Get this Sexy Flapper Costume!
This may not be completely true to what a flapper-style dress looked like, but they sure are a valid option for this era of fashion. This type of dress takes the sophisticated feel of the classic flapper dress and brings it forward in time to fit the current trends in fashion!
Sexy Plus size flapper Costumes
While technically not a type, plus size flapper costume options are difficult to find ( see ladies gangster plus size costumes ) . Luckily, a lot of companies offer plus-size options for the flapper dress.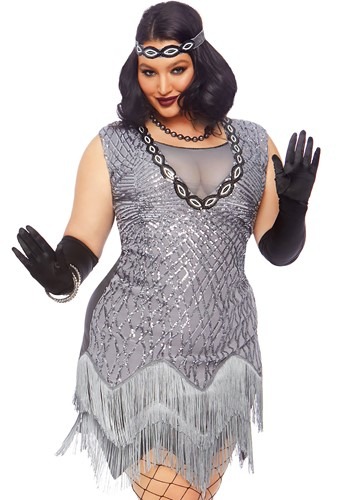 Get this Plus Size Flapper Dress!
This allows larger women to experience the full 20s fantasy and make them feel good about their bodies as well. Flapper plus size dresses are generally the same as the classic flapper dress, with the main difference being the proportions.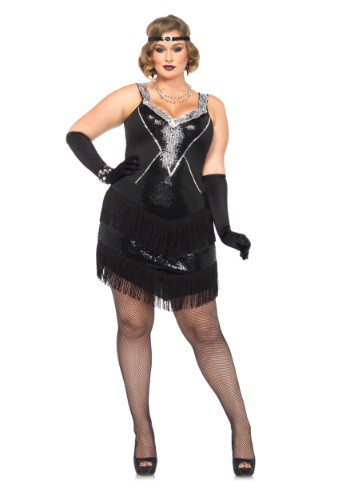 Get this Plus Size Glamour Flapper Costume! 
If you prefer a sexier silhouette, there are also options available on the market. Body inclusivity is something that a lot of companies are passionate about, so you won't have to worry about looking for a flapper costume or dress for you!
Frequently Asked Questions
Q: How do I style a classic flapper dress? Do I need any accessories?
A: When it comes to styling, flapper dresses are incredibly versatile. Wear a medium-sized heel that complements the color of your flapper costume or dress and pair it with a feather boa and you'll be good to go. Some people also like to add a long cigarette holder to complete the look, so that's an option for you as well. Glamorous headpieces are also a plus if you're planning to go all out!
Q: What style of hair is the best for a flapper dress?
A: Flappers of the 20s generally kept their hair short. The bob was a widespread trend that went well with the flapper dress. Some wear it up to their cheek while others cut it slightly lower. The Eton Crop was also a popular choice as time passed by. Women kept on cutting their hair shorter and it went well with the flapper design. Short finger waves and curls were also a staple for flappers.
Q: How heavy should my makeup be when I wear a flapper dress?
A: One outstanding quality of a Flapper was the bold direction they took with their makeup. They wore heavier makeup, bright red lips, eyeliner, and mascara, and plucked their eyebrows to be more appealing to their audience. This is the general direction you should take if you want to fully look like a Flapper from the 20s.
Conclusion
The Flappers of the 20s started a cultural revolution for women in regard to clothing and makeup as well as their hairstyles. Now, women are free to do what they want with how they look. With these style tips, you'll look like you came straight out of a 20s magazine completely ready for your next 20s themed party.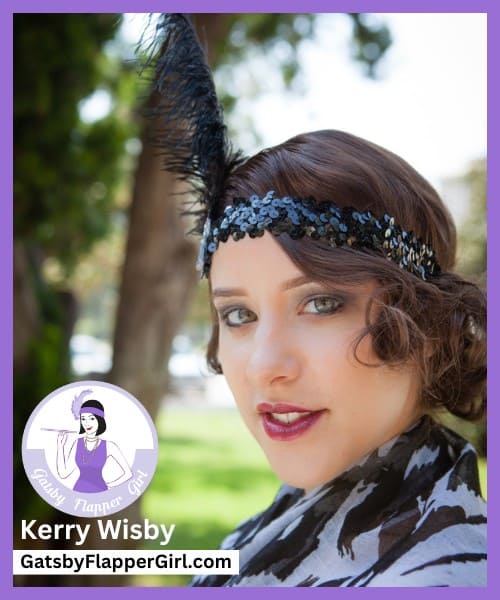 Written by Kerry Wisby – GatsbyFlapperGirl.com
Owner & Founder of GatsbyFlapperGirl.com
Kerry Wisby is the owner & founder of GatsbyFlapperGirl.com, your go-to source for all things 1920s & The Great Gatsby. With a passion for the era & a wealth of knowledge to share, Kerry is dedicated to providing you with everything you need to know about Roaring 20s fashion, 1920s history, & Great Gatsby-themed party ideas. Join Kerry in bringing the spirit of the Roaring 20s to life! Read more about Kerry here.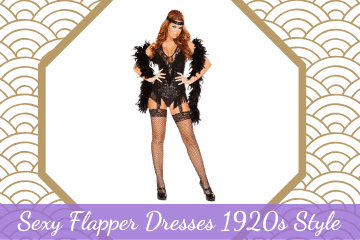 Sexy Flapper Dresses & Costumes 1920s Style
Confused as to what to wear for your next 20s themed party? You will love these sexy flapper dresses that will guarantee to turn heads and get attention.