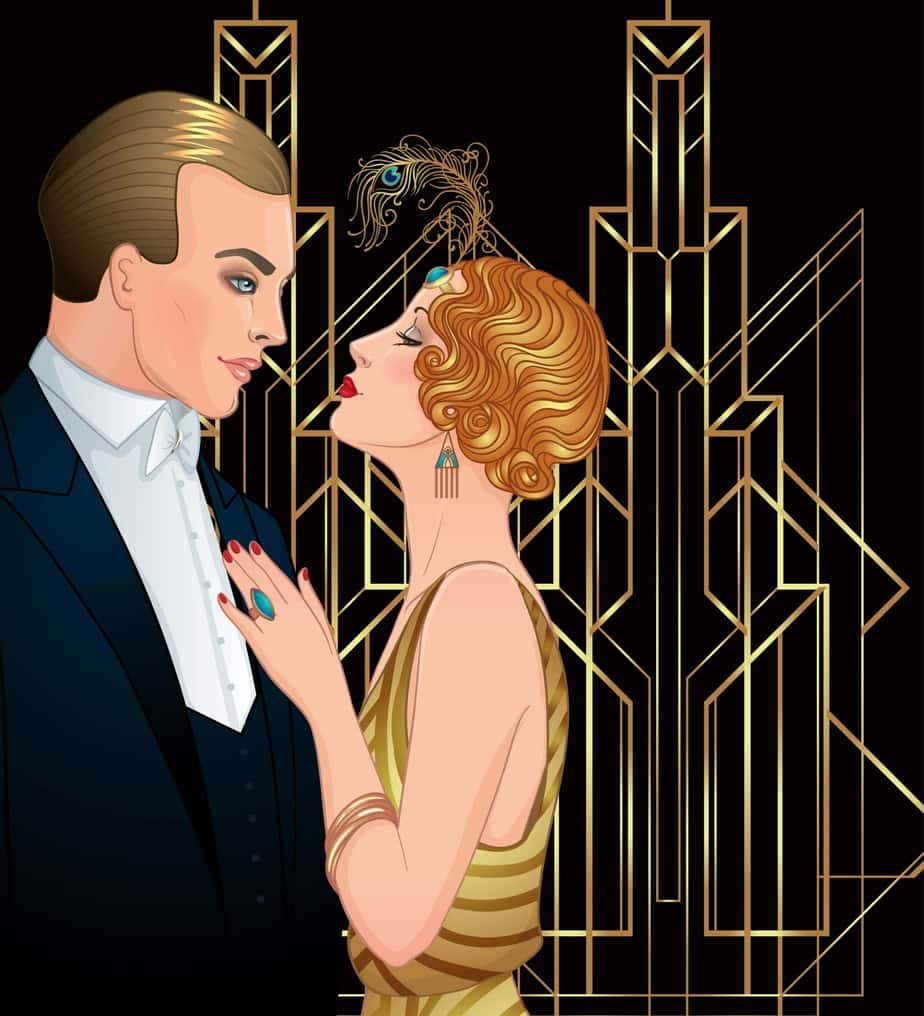 F. Scott Fitzgerald published the novel The Great Gatsby in 1925. This work of art is set in Long Island and is one of the most remarkable novels in literary history. It has been studied time and time again for its social and economic impact.
Introduction
F. Scott Fitzgerald is a literary genius and wrote several classic novels, including The Great Gatsby. While Fitzgerald attended Princeton University, he did not stay in school and later served time in the United States Army, which served as inspiration for several of his writings.
The Gatsby novel is 218 pages, meaning it can be a simple read. Some literary masterpieces can be thousands of pages, but the Great Gatsby is an easy book to read.
Where Was The Great Gatsby Written In?
Fitzgerald wrote the draft of The Great Gatsby while he and his wife were in France in 1924. 
His editor suggested a few revisions, and in 1925, this great novel was published, now almost 100 years old. While F Scott Fitzgerald struggled with achieving the American Dream, he did succeed in writing the great American novel, and even a great love story.
Gatsby might have been his most successful work, but Fitzgerald's entire body of work will be studied for decades to come.
Who Is The Great Gatsby Based On?
There are a few theories on who inspired the Great Gatsby book, but F. Scott Fitzgerald most likely based the character of Jay Gatsby on multi-millionaire F. E. Lewis. Lewis was a man of mystery who hosted many parties near F. Scott Fitzgerald's home, and his life resembled that of Jay Gatsby.
Gatsby the great was who F Scott Fitzgerald wanted to be, and he created the great American novel because he could not achieve the American Dream of being wealthy and holding glamorous parties. Gatsby is in part inspired by Fitzgerald's own climb up the social-economic ladder.
Max Gerlach is another name that likely influenced the creation of Gatsby. Gerlach served in the war and then later had a flair for the party life much like Jay Gatsby. Not too much is known about Gerlach, but there is proof that he exchanged letters with Fitzgerald, and therefore he likely was part of the inspiration for the Gatsby character.
In truth, all the books Fitzgerald created were likely based on truth, with characters resembling people he knew and the life he led. Since they are all fiction, we will never know the entire picture behind the inspiration for his literary works.
What Was the Author's Purpose for Writing The Great Gatsby?
While the work of literature that is the Great Gatsby has served the test of time, it is not likely that Fitzgerald knew Gatsby would still serve a prominent place in the world of literature almost 100 years after its publication. His marriage was complicated, but he is an icon of the Jazz age and carried that through his works.
Long Island in the summer of 1922 was quite prosperous, and F. Scott Fitzgerald attended many luxurious parties there. With a front-row look into the wealthy and elite on Long Island, Fitzgerald was able to tell elegant tales of wealth in his writings about the Great Gatsby.
Fitzgerald wanted to be elite, but never quite achieved that status. The book was largely based after his own rise to fame, as he climbed the social ladder chasing after a rich socialite, Zelda Sayre.
Set during the Jazz Age, in Gatsby, he was able to channel his desires of a life of extravagance into the novel that is the Great Gatsby. Many readers have read F. Scott Fitzgerald's literature, as it is a great escape for those who want to daydream about lavish, wealthy lifestyles.
The roaring twenties in New York were a great time to be alive, and while it has been about 100 years since that era, many schools and colleges use books like the Great Gatsby to provide insight into that era. Some ivy league schools still use this novel to educate their students.
One way this story will live on forever is in the schools and colleges of America, as professors throughout the country rely on this story to teach themes of depression, love, and war.
East Egg and West Egg
While fictional, these locations in the book fairly accurately depicted life in and near New York city in the 1920s. Jay Gatsby's parties were famous, and there is a reason this book is still discussed years later. They are fictional but are very much based on real-life locations where many high society individuals lived and partied.
F Scott Fitzgerald's Inspiration for Writing the Book
F. Scott's Gatsby story has also been turned into different film adaptations, including one directed by Baz Luhrmann, starring Leonardo DiCaprio and Tobey Maguire. The jazz age has inspired future generations musically and in literature. Without the Great Gatsby, countless musicians and authors might not have found their inspiration.
In addition to the newer film with DiCaprio, there was also an older film adaptation based on the book starring Robert Redford and Sam Waterford. Anytime you can attract big Hollywood stars like DiCaprio, Redford, and Maguire, you ensure films will be seen.
Therefore, Gatsby is not only a very well-read piece of fiction, but the films are also some of the most-watched stories, as people want to see the famous mansion on the big screen.
World War I had a long-lasting effect on the entire world and this book does a great job of capturing life in America after the war ended. This story has proven to be a great way to educate people without feeling like they are reading a boring history novel.
The Great Gatsby will be read for centuries to come, as it offers excellent insight into 1920s New York and how someone like Jay Gatsby could leave a wild, expensive lifestyle during the Jazz age after war and depression.
There is also a lot of symbolism in this story, as a green light near the docks is used to represent the hopes and dreams of Gatsby himself. Gatsby also spends most of the story pining after Daisy, in a way that many reach for their dreams. eaning that same green light is also a broader symbol of hopes and dreams.
Differences Between Nick Carraway and Tom Buchanan
There were a lot of characters in the Great Gatsby that were influential. Perhaps none was more important than the narrator, Nick Carraway. While he might not be as popular as Gatsby or even Daisy Buchanan, Carraway had a lasting impact.
As the narrator, Carraway has arguably the most important role in the book. He sets the tone. After serving in the war, he moves to the east coast to learn about bonds. Eventually, he gets invited into the wealthy party scene, and the tone of the entire book is set.
Buchanan's character was perhaps just as important, as he symbolizes the hopes and dreams of Americans, what it is like to achieve them, but it also represents frustration as he stumbled into his money and did not quite earn it.
A rich guy with a beautiful wife, Buchanan lives the American Dream and yet still is not fulfilled. He has a fortune, but some are left feeling frustrated with the author for giving him the fortune and money instead of having him earn his success.
Some debate whether this is fiction or a theme in life ( learn more on what is the theme of The Great Gatsby ), as hard-working lower class people do not frequently get a chance to have a reality like Buchanan's.
Meyer Wolfsheim had a smaller role but was also important. A bit of a shady character, he was likely based on Arnold Rothstein who gets credit for fixing the 1919 world series. Wolfsheim assisted with the parties when it was supposed to be a time of prohibition and no alcohol.
While there were many characters in his literary works, Fitzgerald made sure each one played an important role, and each character is widely discussed and dissected even today. It is hard to imagine any of his works without all of the unique characters.
F Scott Fitzgerald's Famous Books Unfinished
While Gatsby was so successful there have been film adaptations made (read more on where was The Great Gatsby filmed), Fitzgerald was more than just Jay Gatsby. Having the Great Gatsby was good for Fitzgerald's career, but he was responsible for other marvelous literary works as well like The Beautiful and the Damned.
His works were also heavily influenced by Ernest Hemingway, another writer from the same time period who lived a similar lifestyle as Fitzgerald. His final completed novel was Tender is the Night.
The Last Tycoon was a masterpiece by Fitzgerald, but it actually was not published until Fitzgerald died of a heart attack on December 21, 1940. While Fitzgerald was a heavy drinker, it was the heart attack that did him in, and he died suddenly.
Therefore, he did not have a chance to complete his last work, and it was considered unfinished at the time of his death. It actually was written shortly after Gatsby and was one of his most successful pieces. Born on September 24, 1896, Fitzgerald only lived for 44 years, but he made the most of his years.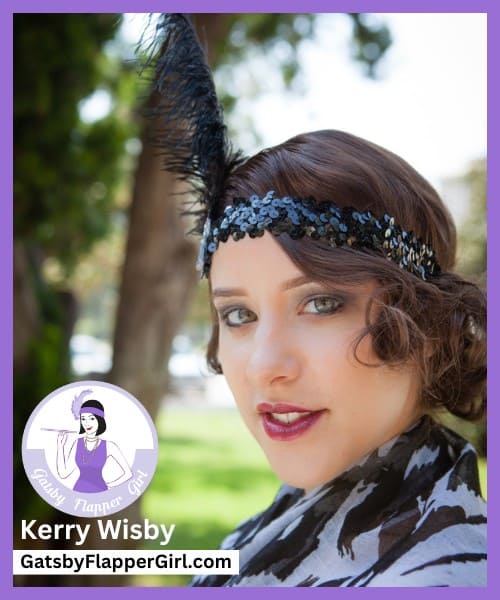 Written by Kerry Wisby – GatsbyFlapperGirl.com
Owner & Founder of GatsbyFlapperGirl.com
Kerry Wisby is the owner & founder of GatsbyFlapperGirl.com, your go-to source for all things 1920s & The Great Gatsby. With a passion for the era & a wealth of knowledge to share, Kerry is dedicated to providing you with everything you need to know about Roaring 20s fashion, 1920s history, & Great Gatsby-themed party ideas. Join Kerry in bringing the spirit of the Roaring 20s to life! Read more about Kerry here.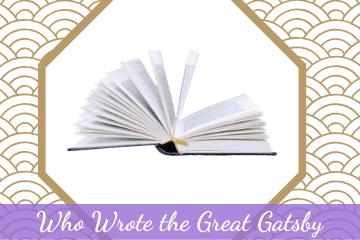 Who Wrote the Great Gatsby
Discover who wrote The Great Gatsby and why this famous fictional film has stood the test of time. Learn why this novel has been read and studied for centuries?