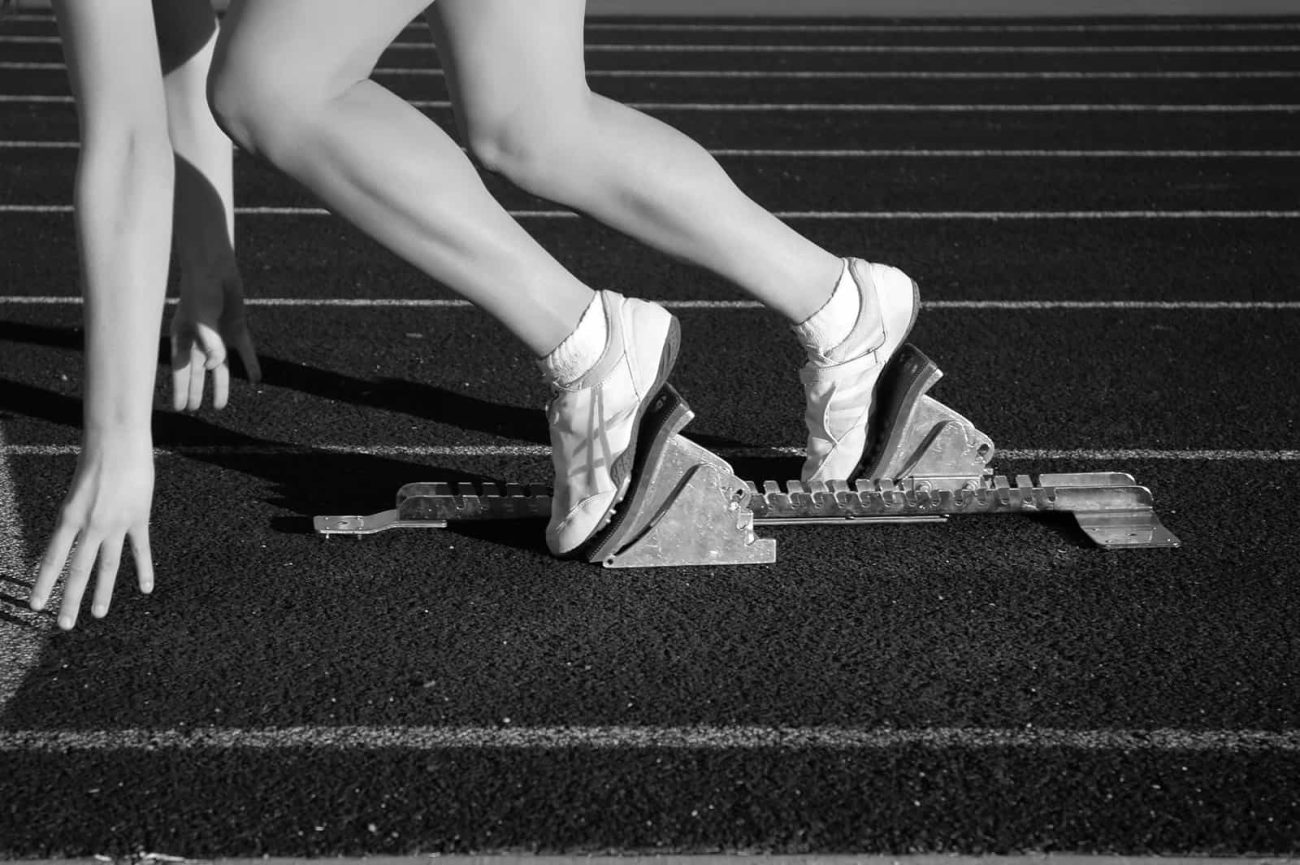 Women in sports in the 1920s were led by none other than the fairway flapper, who led the pack for women in sport by being a fantastic golfer and also an inspiration for a character in the Great Gatsby, written in the 1920s by F. Scott Fitzgerald. This was a time when women's athletic endeavors were just beginning to take off, and there were many women who still to this day serve as pioneers for women's athletics.
From the first woman on a national team to the first women to cross America on horseback, the 1900s were the first time women had a chance to play sports, and they made the most of the opportunities presented to them.
Some other sports for ladies were taking off in the 1920s as well (read more on popular sports in the 1920s ). Initially, women were encouraged to play sports that were deemed more ladylike, like tennis, swimming, and field hockey.
It was frowned upon for women to play sports that could theoretically make them appear to be less feminine. While nowadays strong female athletes are not considered masculine, that was not the case in the 20s. What today is considered strong and powerful was considered masculine and manly back in the 20s.
The 1920s Allowed Women to Gain More Freedom
Sports that men played like boxing and baseball were not options for women until later in the 20th century. But, it was in the 1920s that women began to gain more freedom, but during this decade women only participated in the same 6 athletic events: hiking, field hockey, swimming, basketball, track and field, and tennis. While they were allowed to play in those 6 sports, men were allowed to participate in many more activities. There was no equality yet, and the first women were limited in what sports they were allowed to participate in.
The first chance anybody gets at being athletic or playing sports is usually in physical education in school, and that holds true for both sexes. Physical Education really took off in the 20s giving women their first chance to be athletic in sports like tennis. Before the 20s, educators in these classes actually discouraged women from participating as they worried women would injure themselves or appear to be less feminine.
For really athletic women, they also could pursue careers as Physical Education instructors, and work to set positive athletic examples for women. These gym classes in school can really set the tone for women. If they enjoy gym class and have good teachers, they might learn to enjoy sports. But, if they have a bad experience in school, they could be turned away from sports forever.
What was the First Female Sport in the 1920s?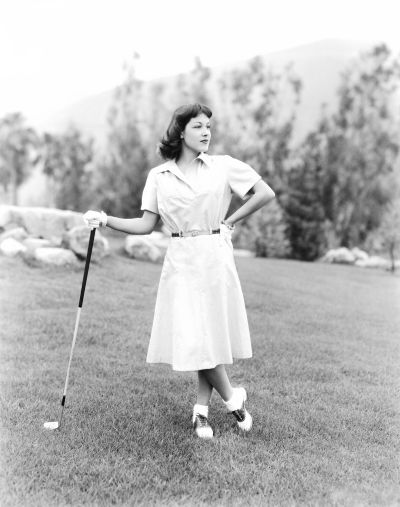 At the end of the 19th century, sports for women started for the first time with horseback riding, archery, golf, tennis, skiing, and ice skating. At that time, women needed to belong to the upper social class to be able to participate in sports. Women's sport firstly existed during the competitive Olympic Games in 1900, as women's athletic events were finally first recognized on the national and international levels. This was the first chance for most women to compete against the best women in the world at their desired sport.
When did Females start Playing Sports?
Hélène de Pourtalès of Switzerland is considered one of the first women to play sports, as she was the first Olympic champion in the 1900 Olympics. After 1900, more and more women began to play sports.
The first time women competed in the Olympics in 1900, 19 women competed in only three sports: tennis, golf, and croquet. The first American national woman to win an Olympic gold medal was Margaret I. Abbott, and she won the gold medal in golf. In every Olympics since 1900, more and more women competed and medals become harder to obtain as skill levels improved over time.
In 1900, there was also a women's ice hockey league organized in Canada for the first time. While there were only three teams, it was still the first league for women of its kind and is considered to have revolutionized the sport of women's ice hockey.
What is the most popular Female Sport in the world today?
There is no hard answer as to what is the most popular sport for women today. Some would argue soccer, as "football" is played throughout the world by men and women, but others might argue tennis. Popularity differs based on what part of the world you live in and even based on what year it is.
On a professional level, basketball is also popular in the United States and parts of Europe. Softball is popular in the U.S., but not quite as popular in other parts of the world. Some women today like physical sport like ice hockey and others prefer non-contact athletic endeavors like tennis.
The nice thing about the first women who played sports is that they opened the door for women's athletics for centuries to come.
While tennis might have been the most popular sport for a while, things come in phases. After the success of the U.S. National women's soccer team on an international level, soccer and football might be the world's most popular sport for women.
The beauty is – women now have the chance and the choice to play almost any sport they want. In the 20s, nobody thought there would be successful Women's American Football leagues like there are today.
Women's athletics and sports are no longer limited to croquet and golf, and women can participate in any sport they want – they even play tackle football.
What were popular Sports in the 1920s?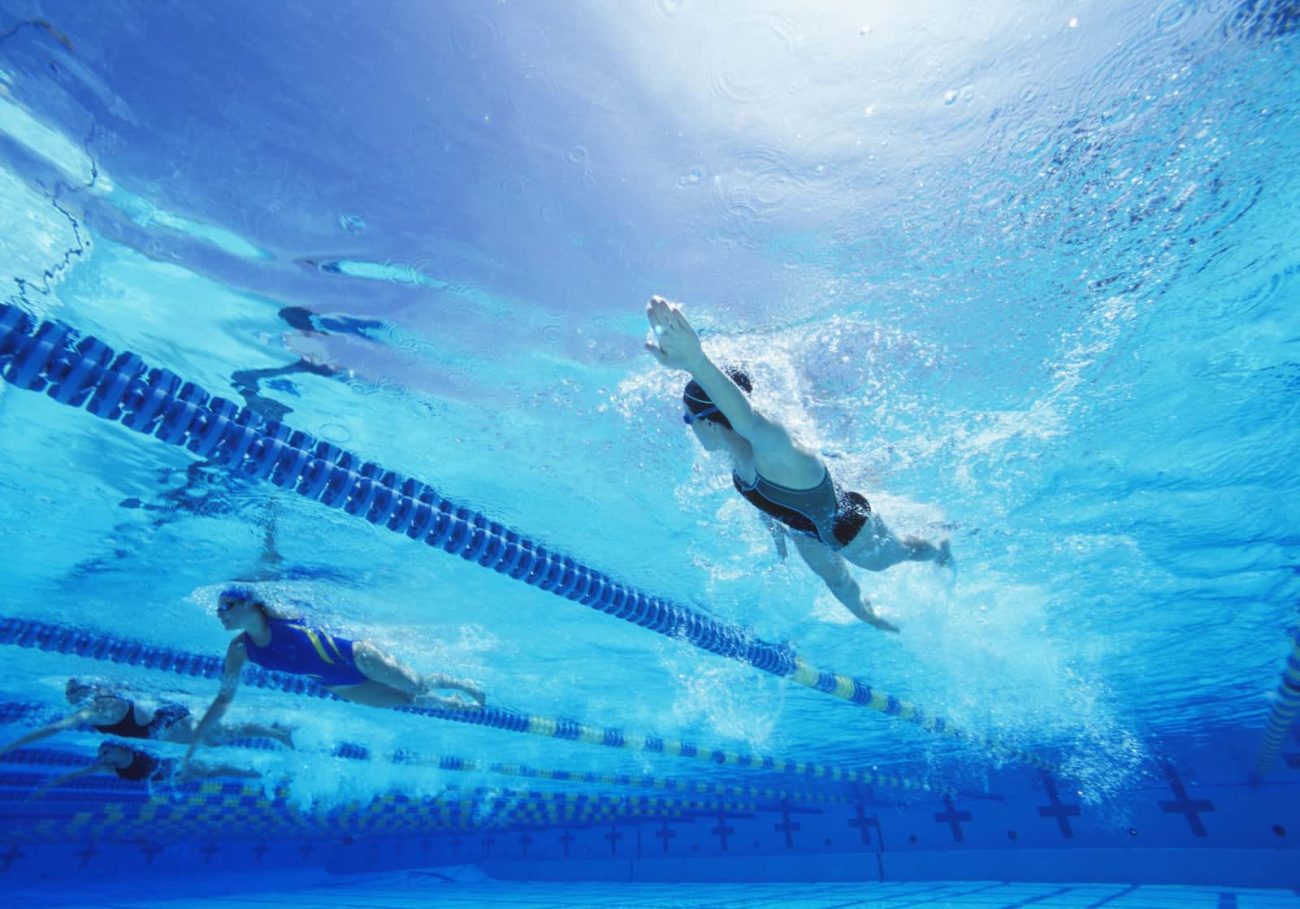 Field hockey, basketball, tennis, swimming, hiking, and track, and field were by far the first popular athletic events for women in the 20s. For men, they also enjoyed baseball, football, and boxing, all of which were considered too violent for women.
Croquet was also a popular sport for women because many considered it easy and non-athletic. At the time, that was an important characteristic when determining if women were allowed to participate in a sport.
Many women preferred tennis as it gave them a chance to be athletic, but the sport still did not carry a lot of risk for injury or violence. The 20s were also a time when women also were able to be athletic in sport in Physical Education classes, and they could practice tennis or even dream of playing in the Olympic Games with other women who shared their interests in sports.
Why was Sports Popular in the 20s?
On a national level, in America in the 20s, prohibition existed and the country was facing the Great Depression and recovering from the first World War. Women played sports as an outlet from the doldrums of reality in the 20s.
This might be why the 20s were the first decade where women started to take sports seriously, and other people started taking women seriously on a national level.
Edith Cummings – The First Female to Be on Time Magazine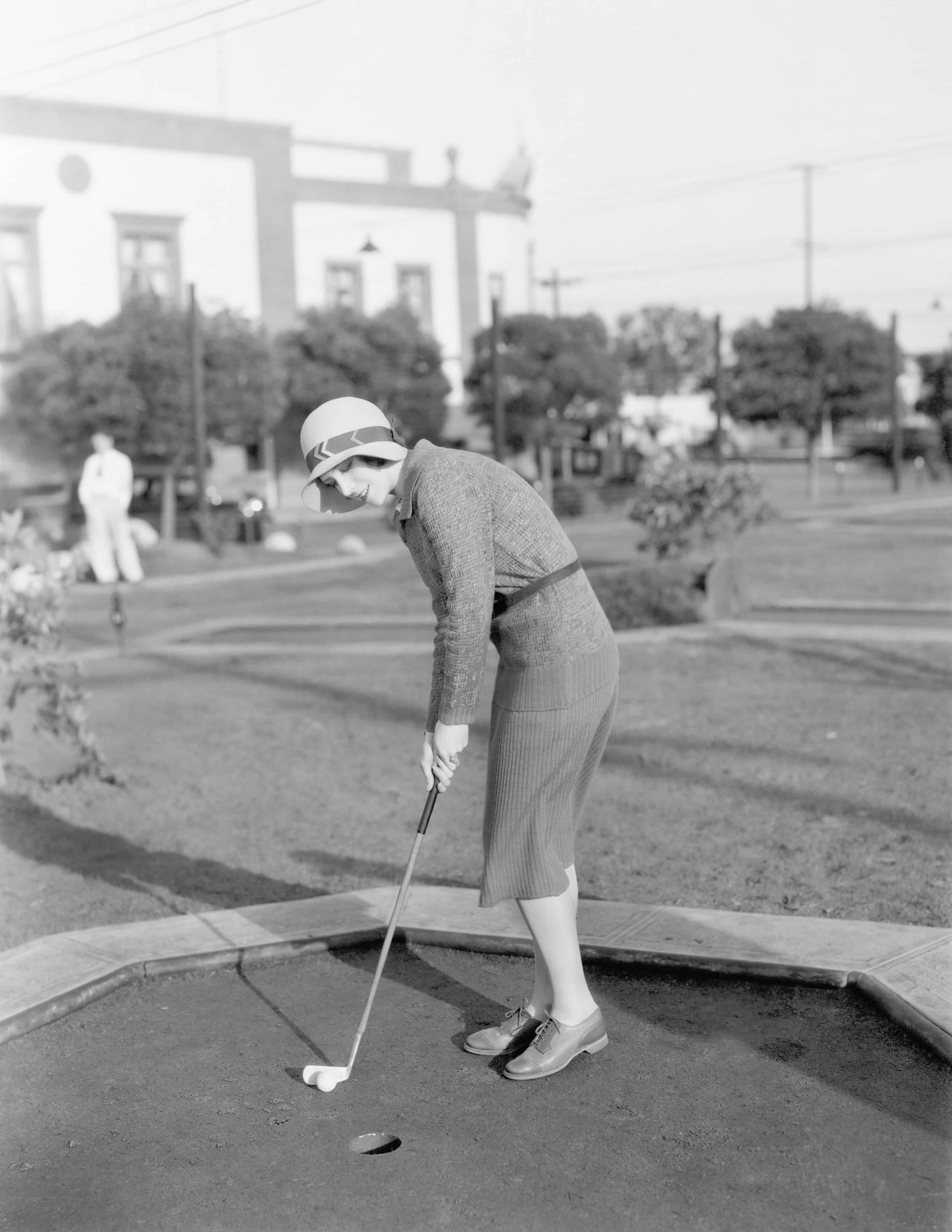 In 1924, female golfer Edith Cummings became the first female athlete to grace the cover of Time magazine. She is considered another pioneer and role model for women's athletics, as she broke the glass ceiling of Time Magazine having only a history of covers with male athletes.
Any time a country is recovering from war or facing steep economical times, people need to have a way to safely entertain themselves, and sports in the 20s fell into that category.
Literature was also popular in the 20s, and one of the first females in sports to influence a character in a book was the Fairway Flapper, who gained notoriety in a literary work, the Great Gatsby, that still holds important almost 100 years later.
In the 20s, we started to see organized sports events for women for the first time. A club in Lake Placid, NY began organizing skiing events for women in the area and was considered one of the first club sports for university and college women to compete in intercollegiate athletics.
Nowadays, just about every college has club sports for both sexes, which would have been unheard of 100 years ago.
Sports in America in the early 20th Century for women
There is quite a bit of history in the sport for women in America, as the first sports began to take off as early as the late 19th century for women. The early 20th century is full of women's sporting pioneers, as several women were the first in sports to complete a variety of tasks.
In 1901, the first athlete to ever go over Niagara Falls (on the border of New York and Canada) in a barrel and live was a woman, Annie Taylor. She actually did not know how to swim, making it even riskier. You might not think this is a sport or that it requires skill, but in reality, it is not much different than white water rafting or other water sports.
Strangle Women Could Not Play Sports But They Could Umpire
Eleanor Roosevelt actually started to teach calisthenics and dancing in New York to immigrants in 1903. And, while women could not play baseball yet, they did have a female umpire in boys' baseball leagues as early as 1904.
It is interesting that while girls and women could not yet play all the male sports, they could umpire and referee some of them. That sends an interesting message.
Nan Jane Aspinall
Quite remarkably, in 1910 a woman, Nan Jane Aspinall, rode on horseback across the country by herself from San Francisco to New York. There was no GPS system, no map system, and no support system. Ms. Aspinall just got on a horse and rode it across the country. That's phenomenal. Think about how much athletic strength is required to do that.
Nowadays, many male athletes could not accomplish that even with all the tools and gadgets available in today's society.
While women's sport might not have been as popular as mens, plenty of women were leading the way as pioneers in the early 19th century. Women's athletic accomplishments should not be taken any less seriously than men's. In a time when there were many restrictions in place, plenty of women played sports for the first time, and are the heroes for women today.
Women's Rights and Equality Movement
Sports were also a huge part of the overall women's rights and equality movement. While women could not vote, could not serve in the war, and just, in general, were not treated the same way as their male counterparts, women's sport served as one of the first bridges that worked to champion equality between the sexes.
Much like today, as we still struggle with equality of the sexes and different races, sports now are an outlet and a way to show that people can work together and play together. The same has held true in earlier centuries, as sports can lead the way for politics.
Women's or men's sports?
Oftentimes, for children, you will see boys and girls both playing in the same league. Before puberty, when boys begin growing faster and stronger than girls, it is now possible for a girl to play in a boys' baseball league, and a boy to play in a girls' field hockey league.
None of that would be possible today if not for those first women who worked so hard for sports and equal rights between boys and girls. There are even some competitions, like bowling, in which it really does not matter if you are a boy or a girl.
Gone are the days of trying to pigeon-hole your child to fit into an approved sport for his or her sex; now there are bountiful opportunities for kids of both sexes.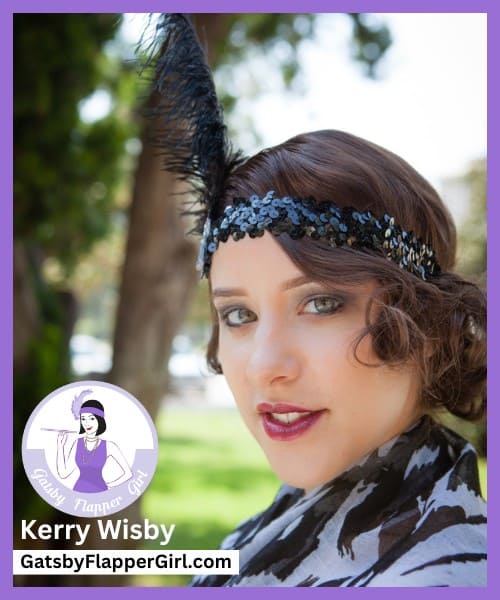 Written by Kerry Wisby – GatsbyFlapperGirl.com
Owner & Founder of GatsbyFlapperGirl.com
Kerry Wisby is the owner & founder of GatsbyFlapperGirl.com, your go-to source for all things 1920s & The Great Gatsby. With a passion for the era & a wealth of knowledge to share, Kerry is dedicated to providing you with everything you need to know about Roaring 20s fashion, 1920s history, & Great Gatsby-themed party ideas. Join Kerry in bringing the spirit of the Roaring 20s to life! Read more about Kerry here.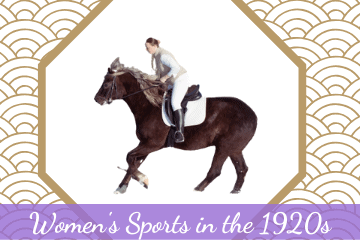 Women's Sports in the 1920s
Women's sports in the 20s were rare. American women were limited to only 6 sports. It took decades for them to be able to play more but the 1st woman won an Olympic medal.