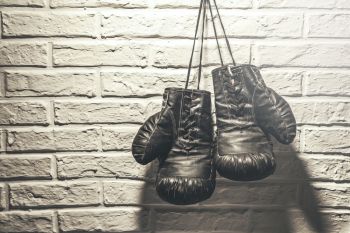 Boxing can trace its roots back at least 3,000 years to the time of the Ancient Egyptians. Boxing was also talked about during Homer's Iliad during the funeral ceremony for Patroclus, where they mentioned "prizefights" during the ceremony.  
Did you know that during the roaring 20s, boxing was incredibly popular? It's true!
While there are still boxing fans today, this sport was much more popular in the 1920s.
Let's explore the world of boxing in this golden age.
Who Were the Two Most Famous Boxers in the 1920s?
Jack Dempsey – Held the World Heavyweight Crown from 1919-1926
When it comes to the World Heavyweight Championship, no one was more famous than Jack Dempsey. Born William Harrison Dempsey in 1895, he earned and maintained the World Heavyweight Title from 1919 until 1926. Dempsey was best known for his powerful punch and aggressive style.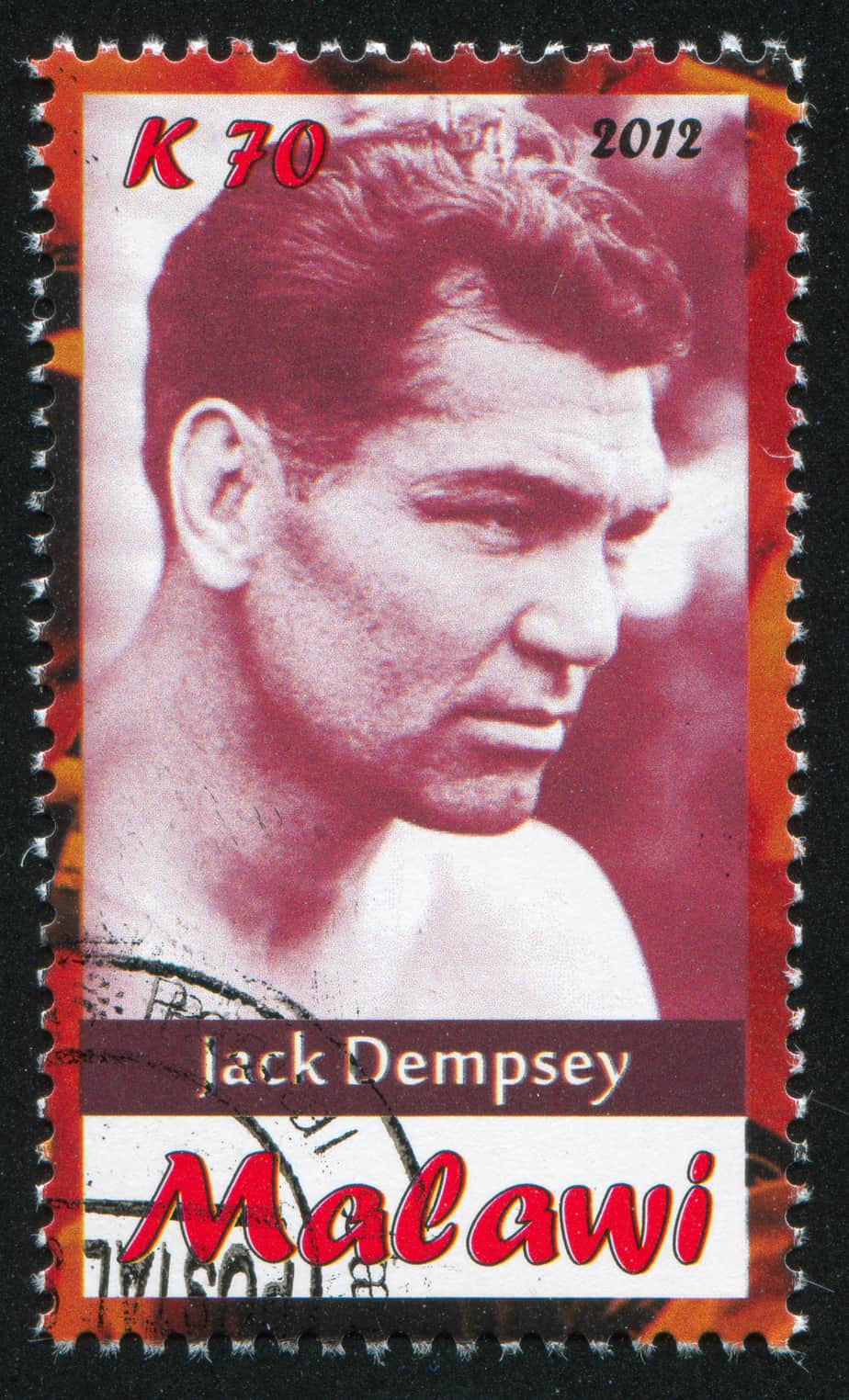 Dempsey's father had difficulty finding work, so the family moved often. Dempsey dropped out of school and at 16, he began boxing, finding people to bet on his matches at hobo camps. He was well known for saying, "I can't sing and I can't dance, but I can lick any SOB here."
Dempsey Vs World Light Heavyweight Champion Georges Carpentier
Nicknamed Kid Blackie in his younger days, Dempsey is best known for breaking attendance and financial records. It was Dempsey who had the first million-dollar fight, bringing in $1.7 million in 1921 in his New Jersey fight against Georges Carpentier.
While the fight against Carpentier may have been his biggest, it wasn't the only one Dempsey was known for.
Dempsey Vs American Professional Heavyweight Boxer Tommy Gibbons
In 1923, in the small town of Shelby, Montana, Dempsey fought Tommy Gibbons. The fight was scheduled for the usual fifteen rounds and Dempsey retained his title, with the fight being called in Dempsey's favor after the set number of rounds.
What makes this fight so famous was what happened afterward. Many of Shelby's residents and those of nearby cities could not afford ticket prices that had been set so that the city could come up with the money they had guaranteed to the participants. Less than 8,000 paying fans showed up, making the fight one of the biggest economical disasters in boxing history. Four banks in the town of Shelby went bankrupt a few months after the fight.
Dempsey pioneered the live radio broadcast of sporting events, boxing matches in particular.
Billy Miske – #26 All-Time Great in Heavyweight Professional Boxing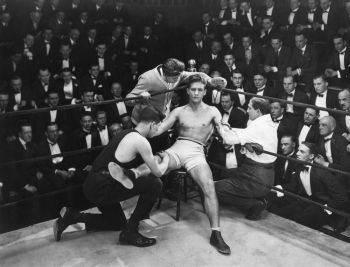 The second most popular boxer probably belongs to Billy Miske. Also known as the St. Paul Thunderbolt, Miske fought multiple-bout series of all-time greats including Jack Dempsey, Harry Greb, Jack Dillon, Bill Brennan, Tommy Gibbons, and Battling Levinsky.
Miske began his career as a middleweight, but he competed successfully as a light-heavyweight and heavyweight. He lost to Jack Dempsey in a bout for the World Heavyweight Boxing title in September 1920, the only time Billy Miske was ever knocked out. It was the first heavyweight title match to be broadcast on the radio.
Unfortunately, this young boxer had kidney disease, and he knew he would not live long enough to see victory over Dempsey. Miske died at a young age of 29, only two months after his last fight (versus Bill Brennan), which he won even without training.
How Much Did Boxers Make in the 1920s?
Although the television era had yet to make an appearance, this did not stop famous sports athletes, such as Babe Ruth and Jack Dempsey, from cashing in on their fame.
Commercially, no other athlete held the appeal that Dempsey did. For example, baseball great Babe Ruth, at the height of his career, only earned $70,000, not including endorsements. Dempsey earned $300,000 for the single fight that earned him the heavyweight title.
In 1927, Gene Tunney earned just short of one million dollars for his rematch against Dempsey. It's been said that Tunney sent an errand boy with a check for $10,000 so his manager could write Tunney a check for an even one million.
In fact, that $990,000 payday for Tunney stood as the biggest payout until 1971, when Joe Frazier and Muhammad Ali each earned $2.5 million for the world heavyweight title.
Other Famous Boxers of the 1920s
While Dempsey retains the title of the most famous boxer of the 1920s, there were plenty of other boxers who have made a name for themselves in boxing history.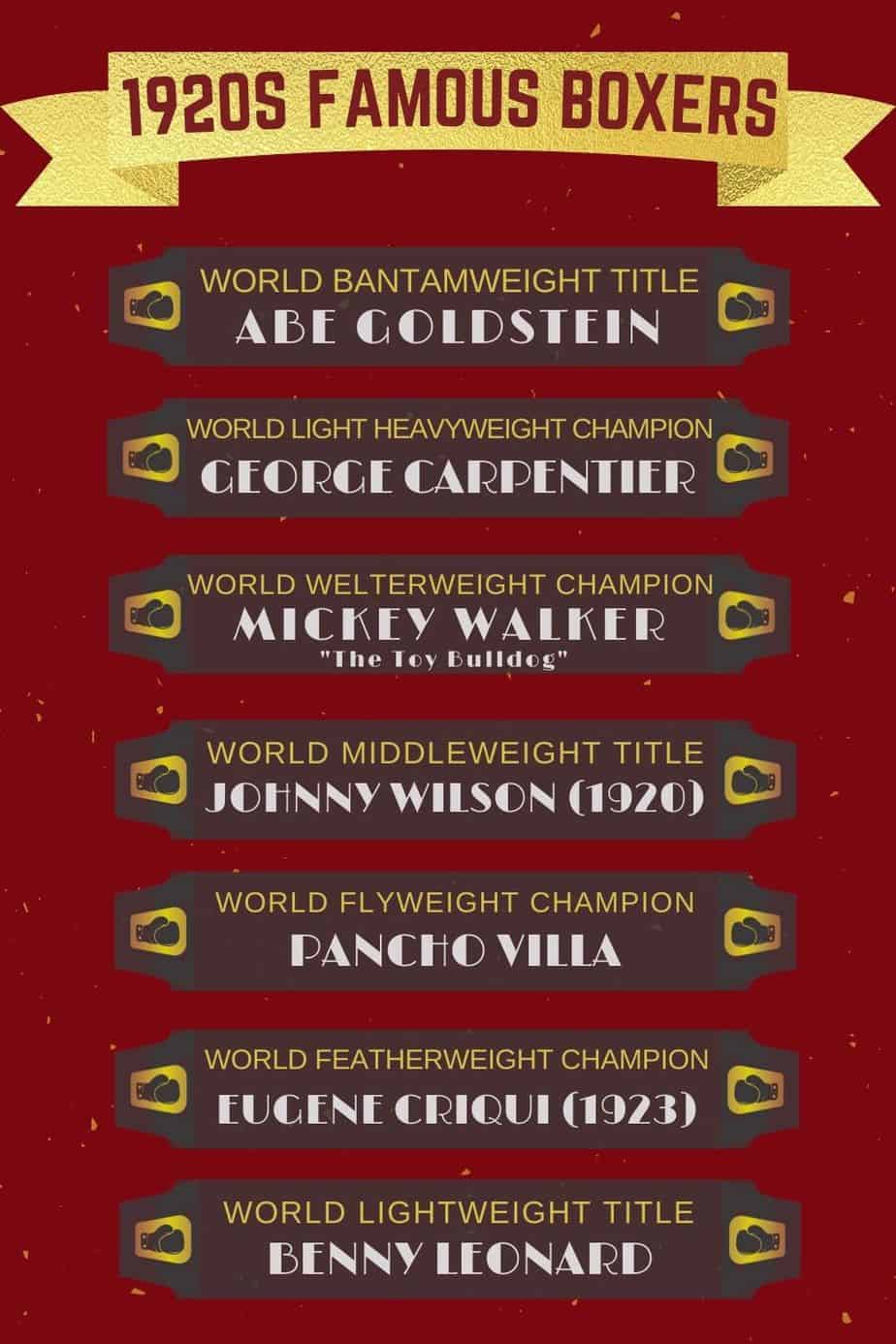 During this golden age, boxing became an exceptionally popular international sport, with both men and women enjoying the action.
Some of the other famous boxers during this time period were:
World Bantamweight Title: Abe Goldstein. This writer turned boxer won his title during a 15 round decision fight over Joe Lynch of New York.
World Light Heavyweight Champion: George Carpentier during 1920-1922. Afterward, it was Dempsey, who won in a fourth round knockout.

World Welterweight Champion: Mickey "The Toy Bulldog" Walker defeated Jack Britton in New York in November 1922.
World Middleweight Title: There were actually 3 winners for this famous title. In 1920, it was Johnny Wilson. He lost in 1923 to Harry Greb, who in turn, lost to Tiger Flowers in 1926.
World Flyweight Champion: Pancho Villa decided to fight Clever Sencio in the Philipines. Villa won his last victory but would die two months later from blood poisoning due to an infected tooth.
World Featherweight Champion: Eugene Criqui won in 1923, but he lost to Johnny Dundee later that same year. Dundee would lose to Louis "Kid" Kaplan in 1925, who would, in turn, lose the title to Benny Bass in 1927. Bass gave up his title for the world featherweight title in 1928 to Tony Canzeroni, and last, Canzeroni would lose to Christopher Battalino in 1929.
World Lightweight Title: Benny Leonard kept his lightweight title over Ritchie Mitchell with a 6th round knockout.
No matter what weight category a fighter was listed in, you can bet that every last man looked forward to defending their current title or beating the reigning world title champion.
Interesting but Little Known Facts
Did you know that at one time, boxing was illegal in the US? Or that Sumerians have drawings dating back thousands of years showing boxing as a sport?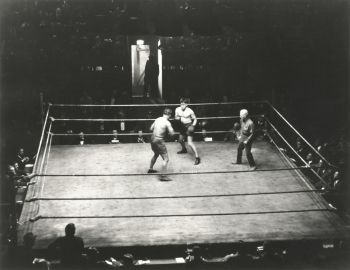 In addition to the boxers themselves, history sometimes gives us interesting stories behind the matches and famous battles.
In ancient Greece, boxers would wrap their fists in leather strips. They would sit cross-legged facing each other and they would slap one another upside the head until one of them passed out or was killed. There was no giving in, no time out, and no referees.

Boxing was abolished in Europe about 390AD because it was deemed too dangerous.

In the 16th century, rich Englishmen became fascinated with ancient duels. These rich landowners would hire and train boxers to fight for their honor or to fight over business disputes. This is where the term prizefighter came from.

Boxing still wasn't a very popular sport in America until Theodore Roosevelt became a fan. Roosevelt used to box almost daily as means of staying fit.

The most expensive fight ever was in 2015 between Floyd Mayweather and Manny Pacquiao. The most expensive fight in the 1920s was the 1927 match between Gene Tunney and Jack Dempsey.

Madison Square Garden was originally built for a circus, but in 1925, it hosted its first world boxing championship match between Paul Berlenbach and would-be world light heavyweight champion Jack Delaney.

Billy Bird, active between 1920 and 1948, won 138 matches through knockouts.

Jack Brownton, called the Father of Boxing by many, wrote the first set of rules for boxing in 1743. This included no hitting below the waist, use of hands only, and no more punching once an opponent was knocked off his feet. With very few modifications, professional boxing in the 1920s abided by this set of rules.

Len Wickmar holds the record for completing the most wins in boxing history. He fought an amazing 467 fights between 1920 and 1947. He lost only 128 rounds.

While radio was just getting its start in 1920, an astounding 300,000 people tuned in to hear the outdoor world light heavyweight championship fight between French boxer Georges Carpentier and American Jack Dempsey.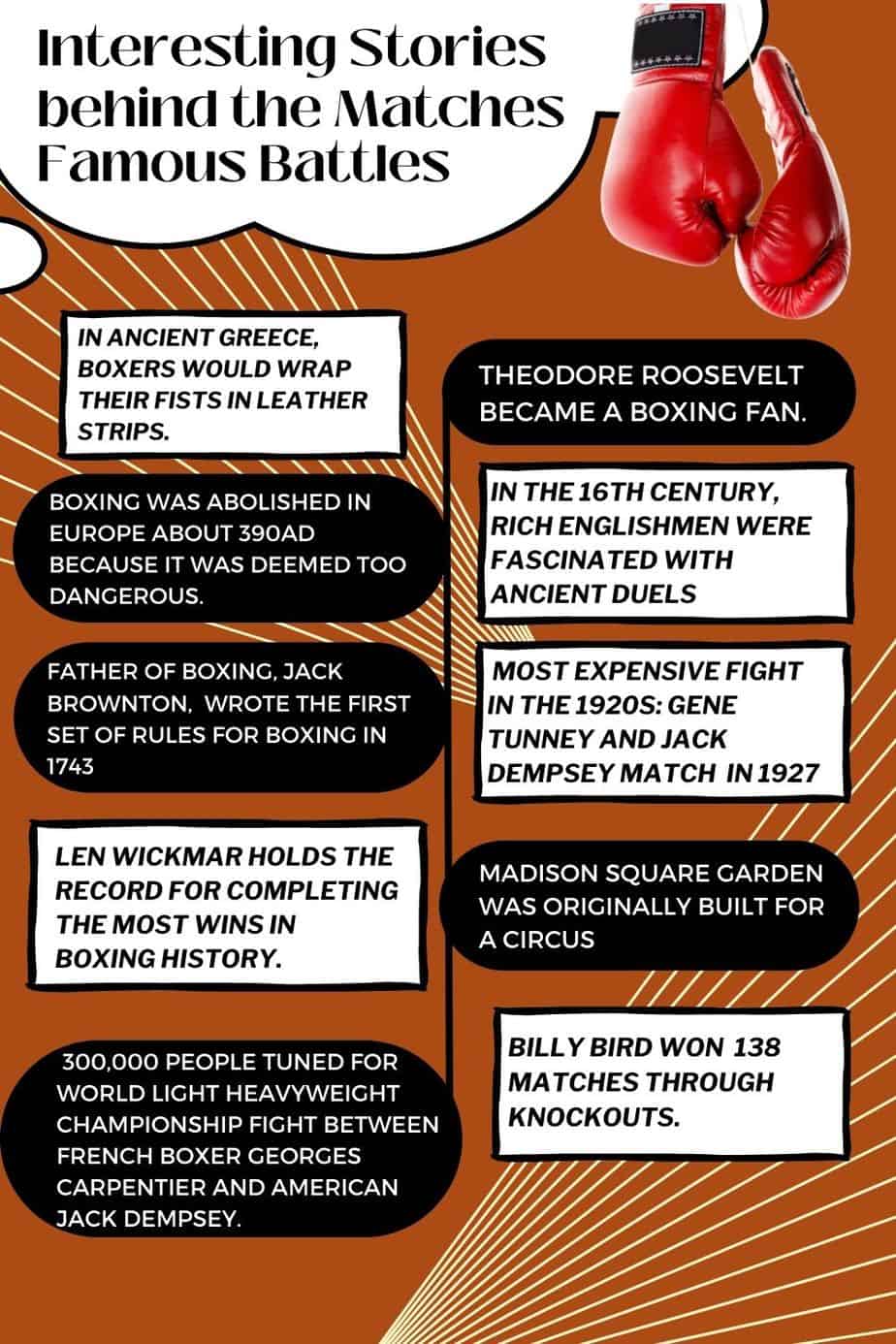 These World Champion boxers made news 100 years ago, but in many ways, their famous fights echo throughout history.
The Final Countdown
Americans loved boxing in the 1920s, but boxing actually became an international sensation.
Boxing is now a universally recognized sport of skill and mental fighting that makes some boxers a household name. Who doesn't know Jack Dempsey, Muhammed Ali, and Mike Tyson?
In the 1920s and 1930s, every neighborhood had its own champion, as well, and it was not unheard of for local fights to bring in 10,000 spectators. The winner would be the pride of the neighborhood until he lost his crown to the next champion.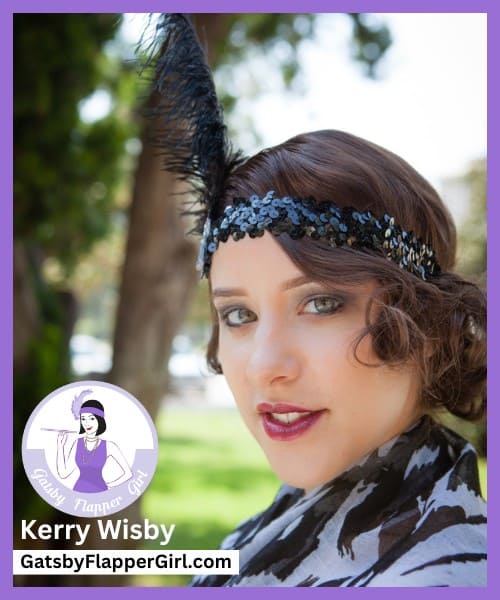 Written by Kerry Wisby – GatsbyFlapperGirl.com
Owner & Founder of GatsbyFlapperGirl.com
Kerry Wisby is the owner & founder of GatsbyFlapperGirl.com, your go-to source for all things 1920s & The Great Gatsby. With a passion for the era & a wealth of knowledge to share, Kerry is dedicated to providing you with everything you need to know about Roaring 20s fashion, 1920s history, & Great Gatsby-themed party ideas. Join Kerry in bringing the spirit of the Roaring 20s to life! Read more about Kerry here.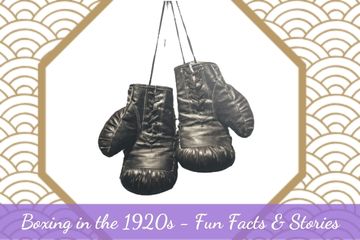 Boxing in the 1920s - Fun Facts & Stories
With television a good 20 years away, people turned to radio for information, including listening to boxing matches. Find out what boxing was like in the 1920s!