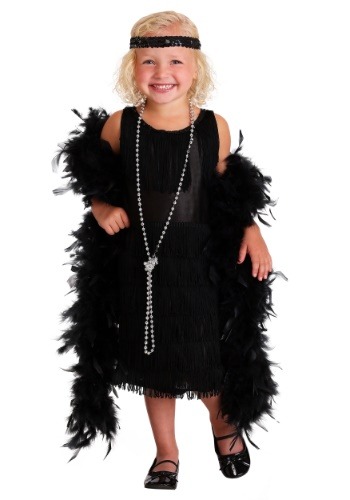 1920s Toddler Flapper Dress – So Cute Who Could Resist!
I'm always surprised by how fast time flies by, and the latest example proved that. It seems like my niece was a newborn baby only yesterday, but she called me today to ask for help about her flapper costume. She was invited to a dress-up party but needed help to dress accordingly.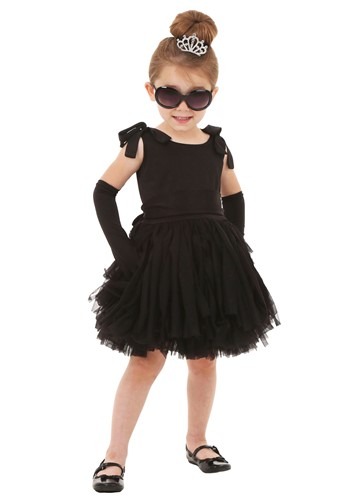 I felt flattered that I'm the one she asked about finding an exclusive costume to wear. That is why I embarked on an internet search to find the best combination of price and outfit. Check out the choices I singled out below!
A Black Flapper Costume Never Goes Out of Style
Girls wearing a fashionable black dress will always look elegant. That is why my search started by looking for a flapper costume with the black color dominating it.
You cannot go wrong with the combination of a dress and headband, especially with this child's flapper dress. It is a bit longer, but the fringes will add to the overall elegance. Your toddler will have plenty of room to dance in her flapper costume. If she starts moving as soon as she hears music, she has that flapper spirit inside her! The dress comes with a headband that looks nice, but it could use an exclusive accessory. That is why you should consider a feather boa to add to the festiveness and style.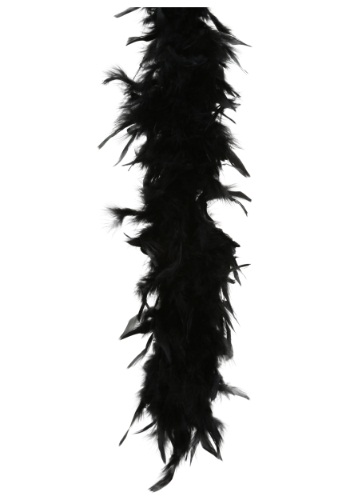 Although you can experiment with colors, a black feather boa might best fit a toddler's flapper costume. Feel free to try different accessories at home to get the combination right. The price of these additions shouldn't be too high, so you shouldn't worry about that.
A New and Modern Combination
Do you want to find a flapper costume that will ensure your toddler looks impressive and feels good in it? How about an exclusive combination inspired by a movie called Breakfast at Tiffany's?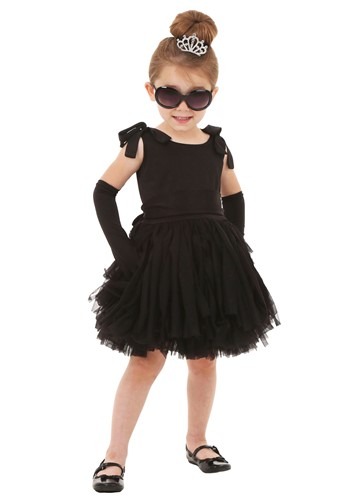 Get this Cute Flapper Costume!
You won't be far off when it comes to the 1920s theme since black is a timeless color. Additionally, you will notice that this is a versatile combination, which means that your niece can wear it to other events, too. And the significant part is that you receive an entire set since the mixture doesn't only include a dress. You will also receive a waist sash, sunglasses, and a pair of gloves. The tank dress features a fabric bow at shoulders, and the skirt on this flapper costume is overlaid with strips. Thanks to that, you will achieve the tutu effect. It will ensure that your daughter looks beautiful while dancing to music in this exclusive outfit.
Would you like to add an accessory to the combination? You can consider adding black fishnet stockings suitable for kids: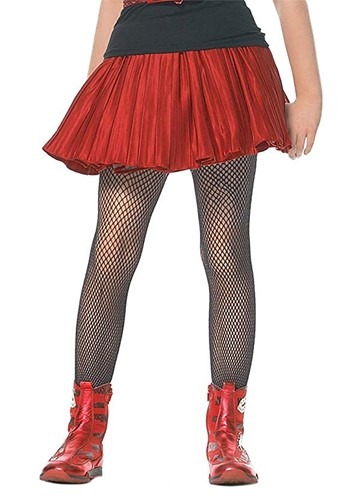 Cute Toddler Gatsby Dress – A Dazzling Flapper Costume
Do you want to take your niece's cuteness to the next level? If you want to get ideally in line with the Great Gatsby theme while ensuring the toddler looks excellent, how about finding an elegant dress?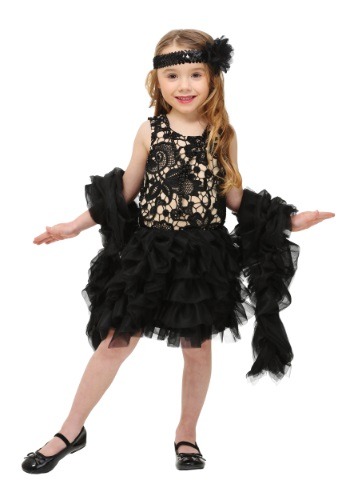 Get this Dazzling Flapper Costume!
The stretch knit will provide optimal comfort, and the skirt has sewn-on mesh tiers. The black crochet overlay on the sleeveless tan bodice also looks fantastic. You receive a headband with some of these combinations, which is a nice touch. The only thing that may be missing with this combination is an exclusive purse accessory: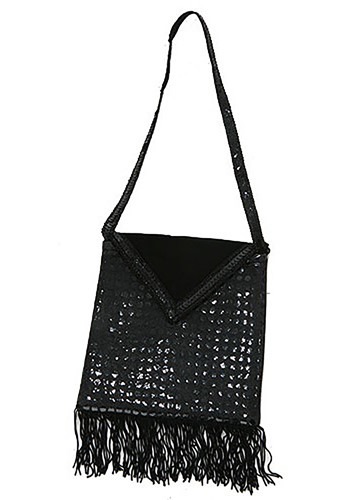 The sequins and the fringe trim on the handbag will ensure that your child looks classy. She will love the fact that she can carry the purse around, and she can even put makeup and other items inside. The hook and loop fastener will ensure that the objects inside the handbag remain safe.
A Perfect Toddler Fringe Dress – Don't Hesitate to Go Pink
Can you imagine a better color for girls than Pink? As soon as you see your little one in an exclusive pink flapper costume, you will realize the outfit was the right decision.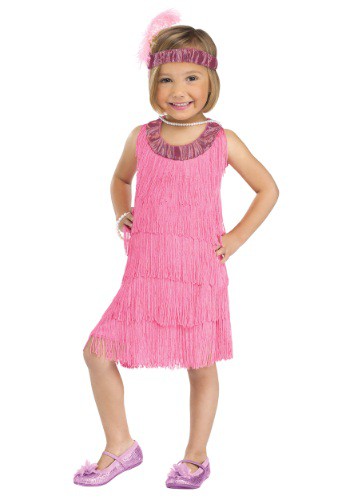 Get this Cute as a Button Flapper Costume!
Not only the entire family at home will be impressed, but the kid's cuteness will dazzle everyone at the party, too. The flapper costume features 1920s details, such as multiple fringe tiers. Your niece will love how the fringes move as she dances or walks since this is an exact swinging dress.
While you cannot go wrong with a pink headband, how about switching things up and going for a black one?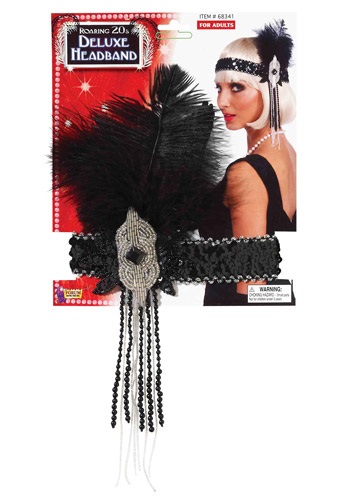 The exclusive combination of pink and black looks elegant and classy, which makes it perfect for girls. If you are having second thoughts, you can always try it at home before your daughter goes to the party.
Is It Time for Charleston?
Everyone wants their toddler to be the cutest flapper at the party, and a beautiful purple costume is a way to achieve that.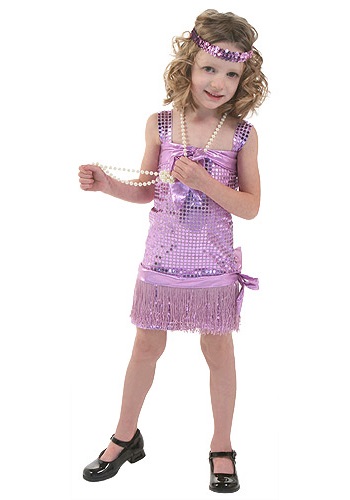 The purple color is perfect for dancing to Charleston and other music, and the dress should be comfortable enough to wear it for hours. This flapper costume is durable and may look as good as new for a long time. It is not only about the fringe hemline and the sequin accents. I also loved the beaded necklace that comes with this exclusive purple dress. The only thing that you need now is to find once your pick a costume is matching shoes, and your daughter is ready to go!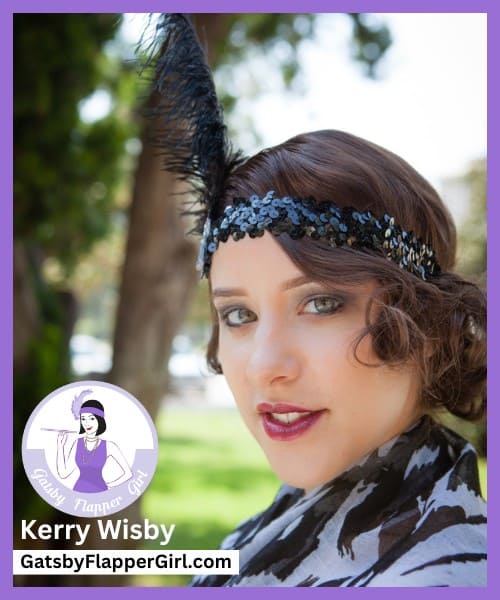 Written by Kerry Wisby – GatsbyFlapperGirl.com
Owner & Founder of GatsbyFlapperGirl.com
Kerry Wisby is the owner & founder of GatsbyFlapperGirl.com, your go-to source for all things 1920s & The Great Gatsby. With a passion for the era & a wealth of knowledge to share, Kerry is dedicated to providing you with everything you need to know about Roaring 20s fashion, 1920s history, & Great Gatsby-themed party ideas. Join Kerry in bringing the spirit of the Roaring 20s to life! Read more about Kerry here.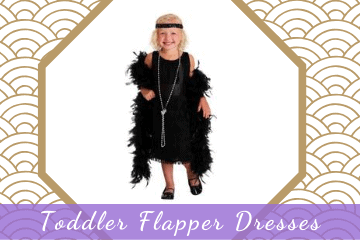 Toddler Flapper Dresses Too Cute to Resist!
Having trouble finding a cute costume for your little girls next 1920s themed party or Halloween? You will love our gorgeous exclusive toddler flapper dresses!