1920's Accessories – Vintage & Flapper Style
Get the Roaring 20s Hair Accessories!
Do you know the saying that the devil lies in the details? Now, let's imagine that you have the perfect flapper costume for the upcoming party. You guessed the color, and it fits your plus size body nicely. However, it feels like something is missing. If that is how you feel, allow us to reveal what your combination needs. The answer is – accessories!
Finding the Right Roaring 20s Accessories
Picking the right details can make any outfit better. That also applies to 1920s vintage style combinations, which can remove any doubt about what your costume should represent. In this article, we will focus on flapper accessories. Here are the items that you should consider adding to your combination!
Start from the Bottom…with the Shoes
We know what crossed your mind – shoes aren't an accessory, but the crucial part of any style. You couldn't be more right, but we want to underline their importance.
Now, if you feel like getting creative, you can go with a sexy black-white combination with a wingtip.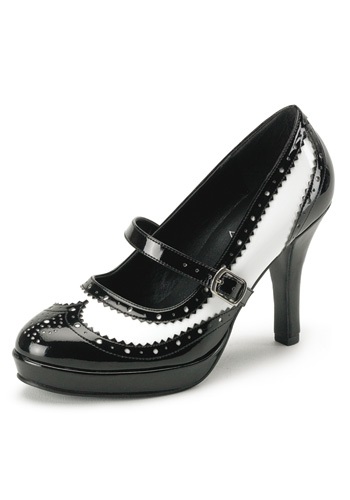 These are unique when it comes to design, but you will need to invest a bit of effort to match it with the rest of the outfit. The question to ask yourself is how much time you will be spending on the dance floor. In vintage times, women loved dancing to Charleston and other tunes. That is why you might feel better in your costumes if you pick medium heel shoes.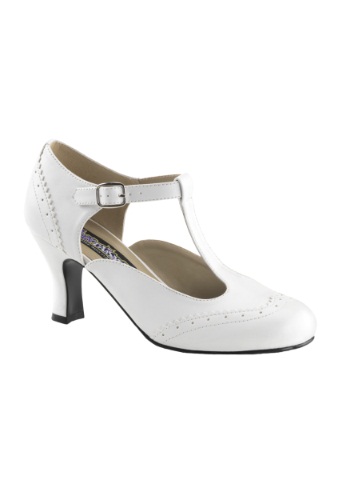 Now, the color is up to you, but here is a tip – you want the shoes to be thicker so that you would feel more comfortable. That can be useful if you plan on spending hours in those shoes, especially on the dance floor.
Oh, and while we are talking about essentials, don't forget to choose a beautiful 1920s Gatsby style handbag or purse to go with your outfit.
Next, Let's Move to the Top…and Consider the Headbands
Have you ever seen a photo of a flapper woman? If the answer is yes, the lady probably had a headband as that was a mandatory addition to the vintage style of that era.
Yes, headbands were among the most popular accessories in the 1920s. That is why stores with Halloween and other costumes have a comprehensive selection of these pieces to ensure you find the one that meets your style.
Now, what should a flapper headband for your upcoming Halloween party have? Here is the simple answer – combine a satin ribbon with a small silver jeweled detail and a couple of feathers, and you are good to go!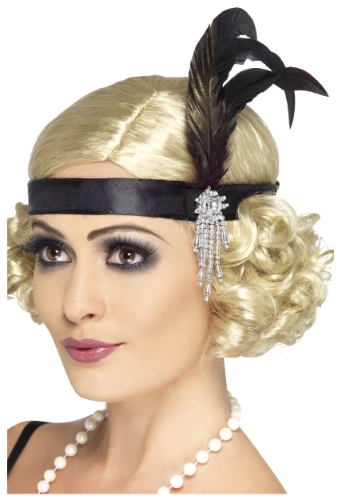 That is as 1920s as it can get, and you can rest assured it fits the flapper style. You can also find other unique variations to emphasize your style and fit with different costumes. How about a stretch sequin flapper headband with a beaded accent?
Yes, this one also has feathers, and the unique part is that they are oversized. If you don't like the idea of wearing a feather on your head, there is an alternative available. You can go with a flapper headband with additional beaded details.
Get the Flapper Girl Headpiece!
Some would say that this beaded piece is more luxurious, especially because of the draped and long trim. If that seems to fit the costumes you picked, don't hesitate to go for it. The important thing is that the headpiece you choose goes with the 1920s timeline.
Now, while we are talking about headpieces, you might not have a roaring 20s haircut. Fortunately, you can always find a wig that fits the era. If you want to experiment, how about checking how you look as a redhaired woman?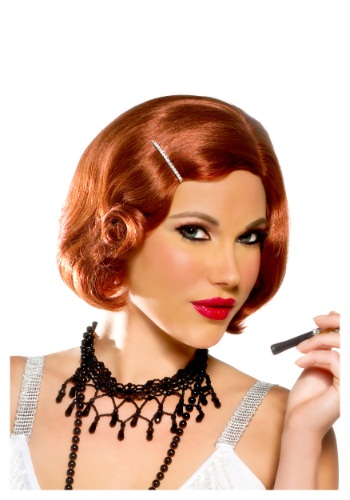 Complete the Look with a 1920s Wig!
Wrap Yourself with a Boa
No, we are not talking about the snake, but the popular 1920s accessories! Here is how we understand that – the vintage style costumes often included dresses with bare shoulders. Since that was the case, ladies added a feather boa to the combination to make it classier and unique. Now, you might not like a feather being around you. It might cause itchiness, and you can leave feathers everywhere. Fortunately, there is also a featherless boa that looks every bit as fantastic!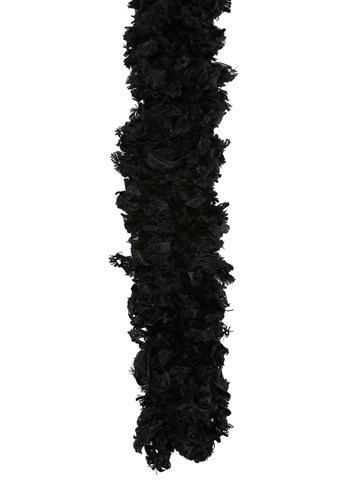 It is critical for the boa not to be heavy so that you can move around in your flapper dresses. If you are wearing a woman's costumes that is plus size, make sure the feather boa is of suitable length. The experts recommend going with at least 70 inches for the right effect.
The Art of Choosing the Jewelry
Before you can pick out earrings and other jewelry, it is important to select the costumes to wear. Once you have that, it should be easy to pick a matching pearl necklace and other items.
Yes, the secret word for the jewelry is a pearl, especially if we are talking about earrings and necklaces. It is hard to imagine something that fits the style more than a long pearl necklace, especially for plus size dresses with a V neckline.
Now, you can always pick art deco jewelry, and the selection of earrings can vary from dangle to stud units. If you are lucky enough, you might encounter a set that includes the entire range of accessories you need:
 Get the 1920s Accessories Set!
And what happens if you can't make up your mind between two vintage dresses? Perhaps you can find a set that includes both a dress and all accessories that come with it.
Other Unique Great Gatsby Accessories
The first accessory we will present is not that unique, but it can contribute to your flapper style. We are talking about satin gloves. Now, you can pick gloves in various sizes and colors. If you really want to knock everyone off their feet, how about extra-long black flapper satin gloves?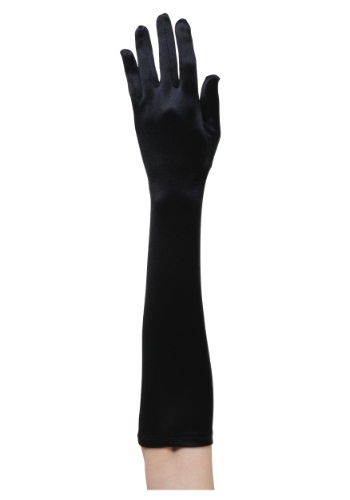 Do you feel like being creative and unique at the Halloween party or event you are attending? If the theme is inspired by the 1920s, you can't go wrong with a feather fan. Although it wasn't among flapper accessories, the ladies of that time often wore it. It will go great with vintage flapper costumes you picked for the event.
If you feel like adding a bit of sexiness to your combination, you can consider a plastic cigarette holder. You don't have to actually smoke because it is enough to hold it in your hands. It will contribute to your style and make you feel like a real lad. Oh, and if you feel like taking it to the next level, how about a garter?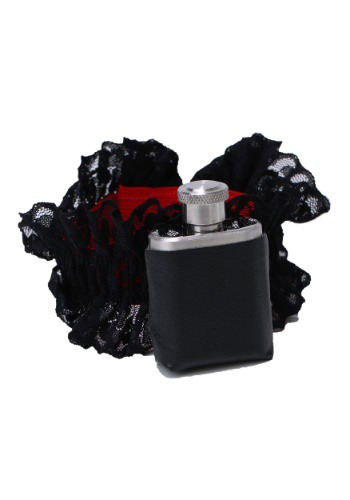 Remember how women in the movies pull out guns from their garters?  You don't want to take it to that level, but what if you could pull out a flask from there? It will be a unique move, and we can guarantee that all men will love your Halloween costume! Well, that wraps up our selection of accessories for 1920s flapper dresses. Make sure to pick the additional items based on the costumes you wear. As long as they fit the style, your outfit will be everyone's favorite at the party.
Click Here to See 1920s Dress Styles: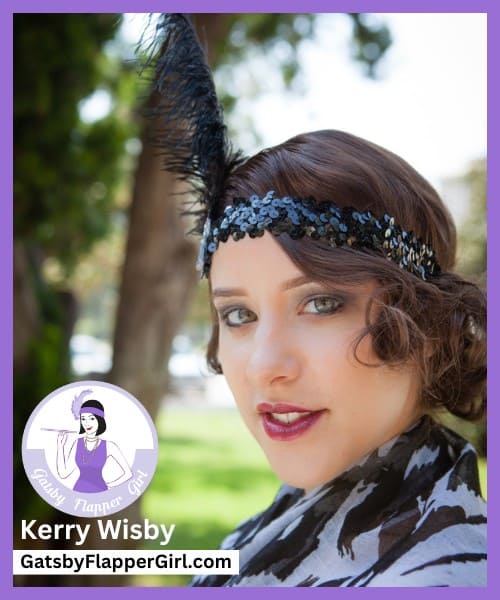 Written by Kerry Wisby – GatsbyFlapperGirl.com
Owner & Founder of GatsbyFlapperGirl.com
Kerry Wisby is the owner & founder of GatsbyFlapperGirl.com, your go-to source for all things 1920s & The Great Gatsby. With a passion for the era & a wealth of knowledge to share, Kerry is dedicated to providing you with everything you need to know about Roaring 20s fashion, 1920s history, & Great Gatsby-themed party ideas. Join Kerry in bringing the spirit of the Roaring 20s to life! Read more about Kerry here.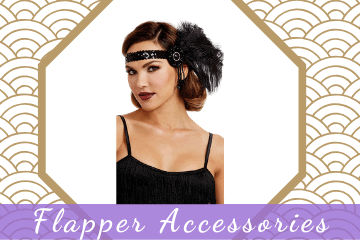 Stunning 1920 Flapper Accessories
Are you looking for the best flapper accessories for your costumes? Check out all our items and learn how details can make any outfit or costume better!