Have you ever watched a movie inspired by the 1920s era? If you've seen a flapper girl in one of those, you probably noticed a specific detail – feather. That was an accessory that women loved to wear at the time. If you are getting ready for a roaring 20s party, how about finding a flapper dress with feathers?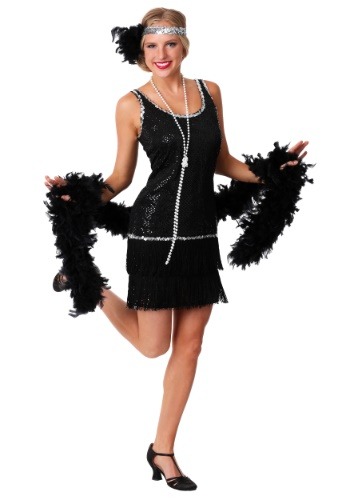 The great thing about these is that they fall into multiple categories. They can be suitable for formal events, but also campus parties and other adult gatherings. Here is our selection of the top flapper dresses with feather details!
Long and Elegant Feather Flapper Costumes
We'll start with the outfits whose length goes all the way to the floor. The 1920s era was about the clothing items as much as the accessories. So, how about shopping for an item that includes an accessory set?
The set includes a feather boa and a headpiece, and you'll also get earrings, a necklace, and other extras. The spaghetti straps extend the unit, and the pattern ensures you fit the 1920s style.
Are you attending a formal event? If you want to look elegant but still looking for some provocativeness, a silver outfit with more cleavage is the right way to go.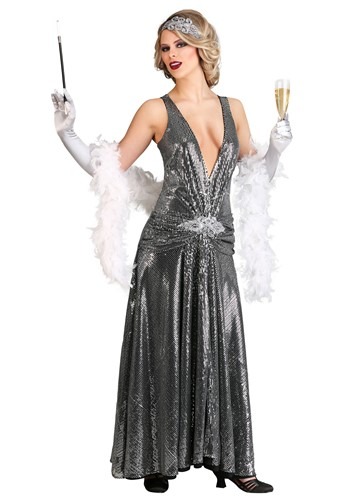 The combination is daring and sleeveless, which means it's not the most fitting option for the dance floor. However, if you plan on spending more time chatting and drinking your champagne, you'll impress all guests with your choice.
You Can't Go Wrong with Classics
Whether you watched The Great Gatsby or a TV show with a 1920s theme, you were inspired by flappers. That's why you are looking for classic 1920s clothing items. The good news is you can pick from a wide range of colors.
If you aim for an inviting look, how about picking a white option?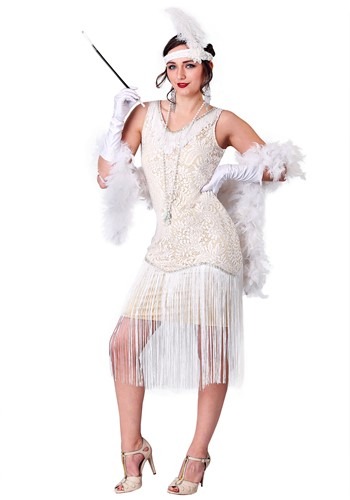 It's an excellent option for bridesmaids, especially if the event features a vintage theme. You shouldn't hesitate to go with white feathers, and the shoes should be of the same color, too.
Women who want to appear like they plan to perform on a stage can consider a more daring costume, such as the one in the silver shade.
You can shorten the outfit's length, but make sure to keep the feather boa. The spaghetti straps will contribute to the overall appearance, and don't forget the accessories. You can pick anything from a wig to a cigarette holder.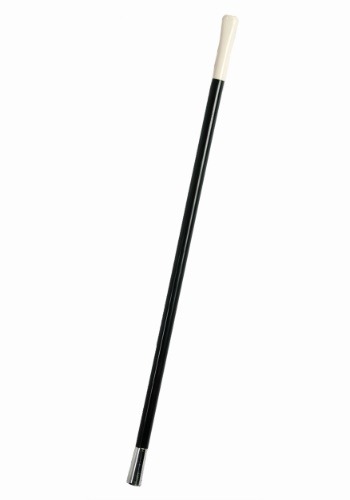 Those women who appreciate more sparkle in their clothing combinations should consider a gold outfit.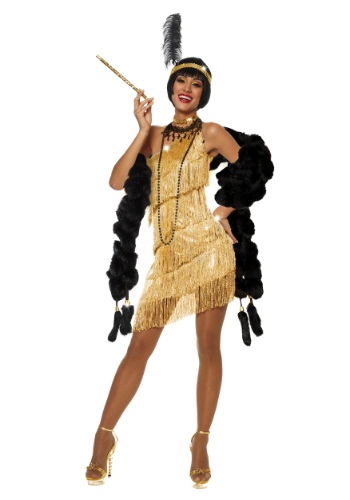 Many combinations include a headband with a feather, but you shouldn't hesitate to invest in a feather boa, too. Since you are going with a more revealing combination, it's great to add to the overall style and elegance.
It's Showtime – Would You like to Be a Showgirl?
Flappers were showgirls, and that's an undeniable fact. So, how about entering the showgirl costume for the upcoming party?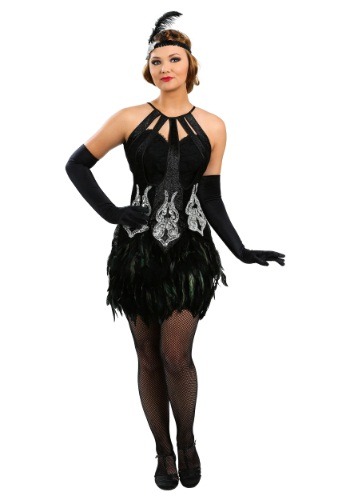 Many women find this costume perfect, especially since it comes in black color, which is fashionable in every era. If you love to dance more than anything, this costume will encourage moves on the dance floor.
You can also have fun wearing an outfit with a more noticeable color dominating it. If you want to wear what flappers did, you can't hesitate to go with purple dresses.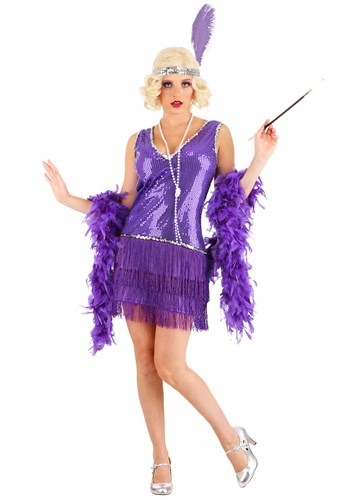 The sequins all over the item contribute to the overall appearance. You can go with classic black shoes and don't forget a matching feather boa.
Some women dream about being a Gatsby gal and going to these parties with their partners.
You can go with a unique outfit that looks luxurious and elegant. The mixture of the red color with dark feather accessories will guarantee a dazzling appearance. Even if you don't take any men at the party, the odds are this costume will attract their attention at the event.
Pick Your Favorite Vintage Pattern
If you don't want to look like a classic flapper, you can go with an outfit featuring a vintage pattern. For example, you could get a peacock sequined outfit at an affordable price.
Those that don't like that pattern type can consider an alternative that combines dark and light shades.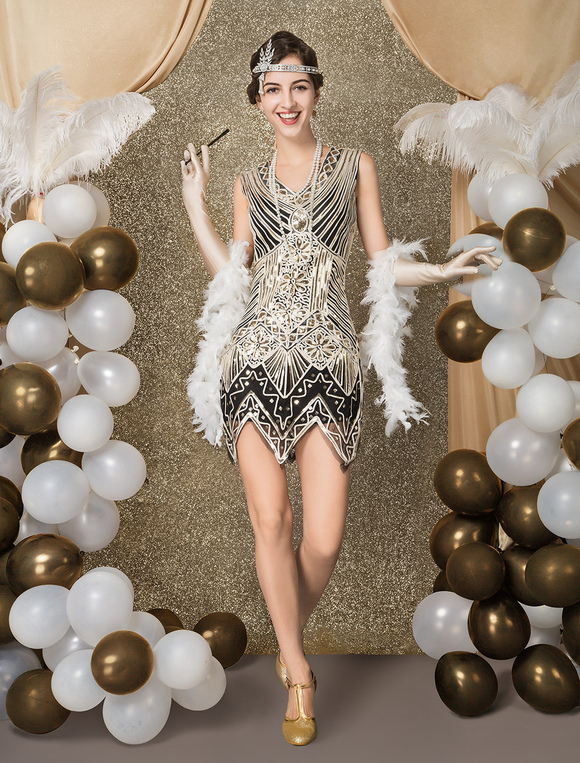 Get this Feather Flapper Dress!
You'll notice the zigzag cut on each leg that makes your combination unique. If you want to stand out from other women at the party, that design will ensure your costume looks different.
Are You Ready for Adult Party Costumes?
Our next section focuses on sexy and provocative costumes that are shorter and more revealing. If you belong to women ready to wear these combinations, you can try a simple black flapper costume.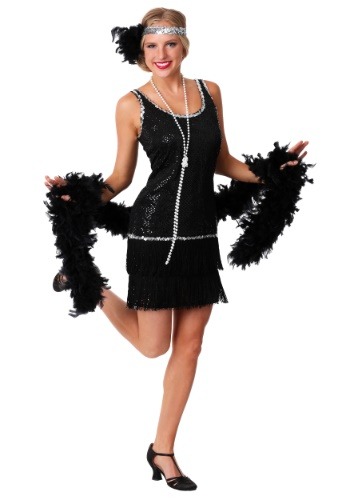 We know that black guarantees elegance in every era, and feather boas and headpieces contribute to that appearance. Make sure to read the product information to learn more about the extras that come with a particular product.
A swanky black costume with printed gold glitters will ensure you fit the timeline while adding the desired layer of provocativeness.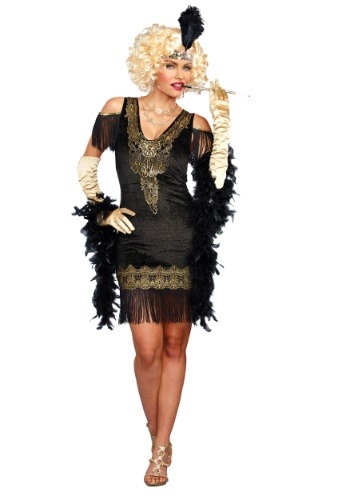 These outfits are elegant, which is why matching purses contribute to the overall appearance. And did you know what's the most passionate shade out there?
If you are planning on shopping for foxy costumes, you can't go wrong with red.
These combinations are elegant and simple, but adding some beads and a feather headpiece will improve the overall appearance.
Add Zest to the Party with Plus Size Flapper Costumes
Do you remember the swanky costume we discussed in the article? You'll find it's a similar variation in plus sizes.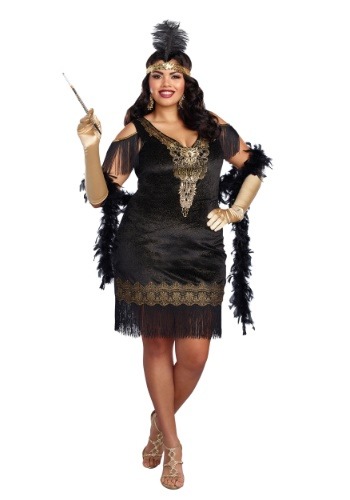 You can still expect the feather headband and don't hesitate to add other feather extras, such as a matching boa.
Women who prefer a more classic combination can go with a simple black outfit. It has always been a sign of elegance, which means you can't go wrong with it.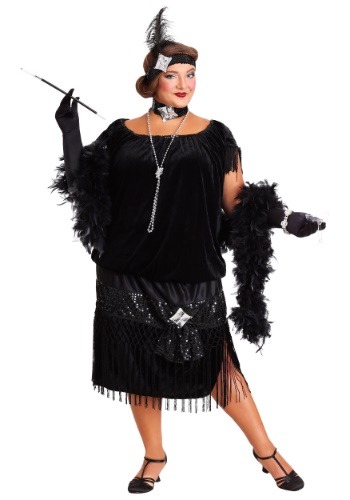 Get the 20s Plus Size Flapper Outfit!
Those outfits are great if you don't mind that your clothing reminds you more of a skirt and blouse combination. Alternatively, a jazzy fringed unit will get you ready for the dance floor.
Get the Plus Size 1920s Dress!
The only remaining thing is to pick suitable shoes. While you are there, consider additional details like a beaded necklace or even a wig
As you can see, there are many outfit categories when it comes to feather outfits for flappers. Feel free to pick the option that suits you best, and don't hesitate to experiment. Always remember that it's a costume party, which means you can jump into the role of a 1920s girl for one night!
Looking for a special color?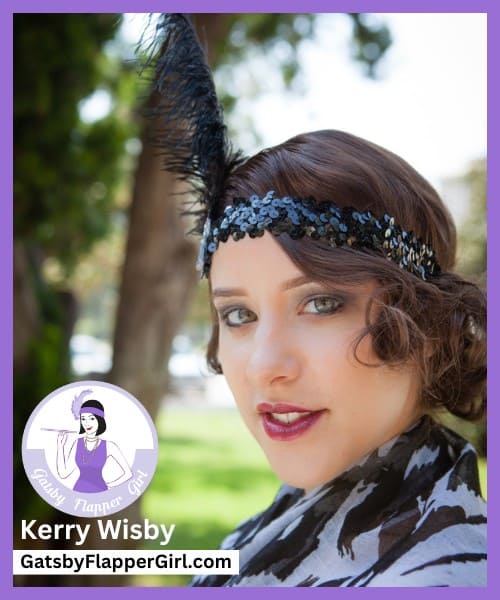 Written by Kerry Wisby – GatsbyFlapperGirl.com
Owner & Founder of GatsbyFlapperGirl.com
Kerry Wisby is the owner & founder of GatsbyFlapperGirl.com, your go-to source for all things 1920s & The Great Gatsby. With a passion for the era & a wealth of knowledge to share, Kerry is dedicated to providing you with everything you need to know about Roaring 20s fashion, 1920s history, & Great Gatsby-themed party ideas. Join Kerry in bringing the spirit of the Roaring 20s to life! Read more about Kerry here.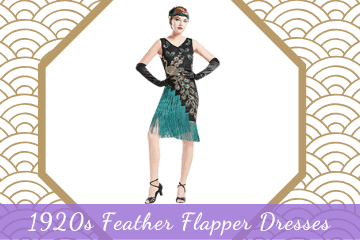 Glamorous Gatsby Feather Flapper Dresses - 1920s Style
Flappers didn't hesitate to add feathers to their clothing in the 1920s. If you're looking for a roaring 20s feather outfit, you will love are our top outfits!