If you know a thing or two about fashion, you understand the importance of accessories. Having a great clothing combination doesn't only mean getting the best dress, but also finding a top-quality hat. In this article, we are looking for top-quality 1920s women's hats.
Where would you wear these hats? Well, the idea is to take them to a party inspired by the 1920s. You might receive an invitation for a Halloween event or a special birthday occasion. However, many of these hat styles are timeless, and you can combine them with modern outfits, too. These are our suggestions to consider while choosing the hat!
Can't Go Wrong with a Classic Cloche Hat
Would you like to learn about hat styles that perfectly meet the 1920s era? If you want to fit the timeline to the smallest detail, you want a cloche hat. Now, the desired material should be wool felt, but the good news is that you can pick the color.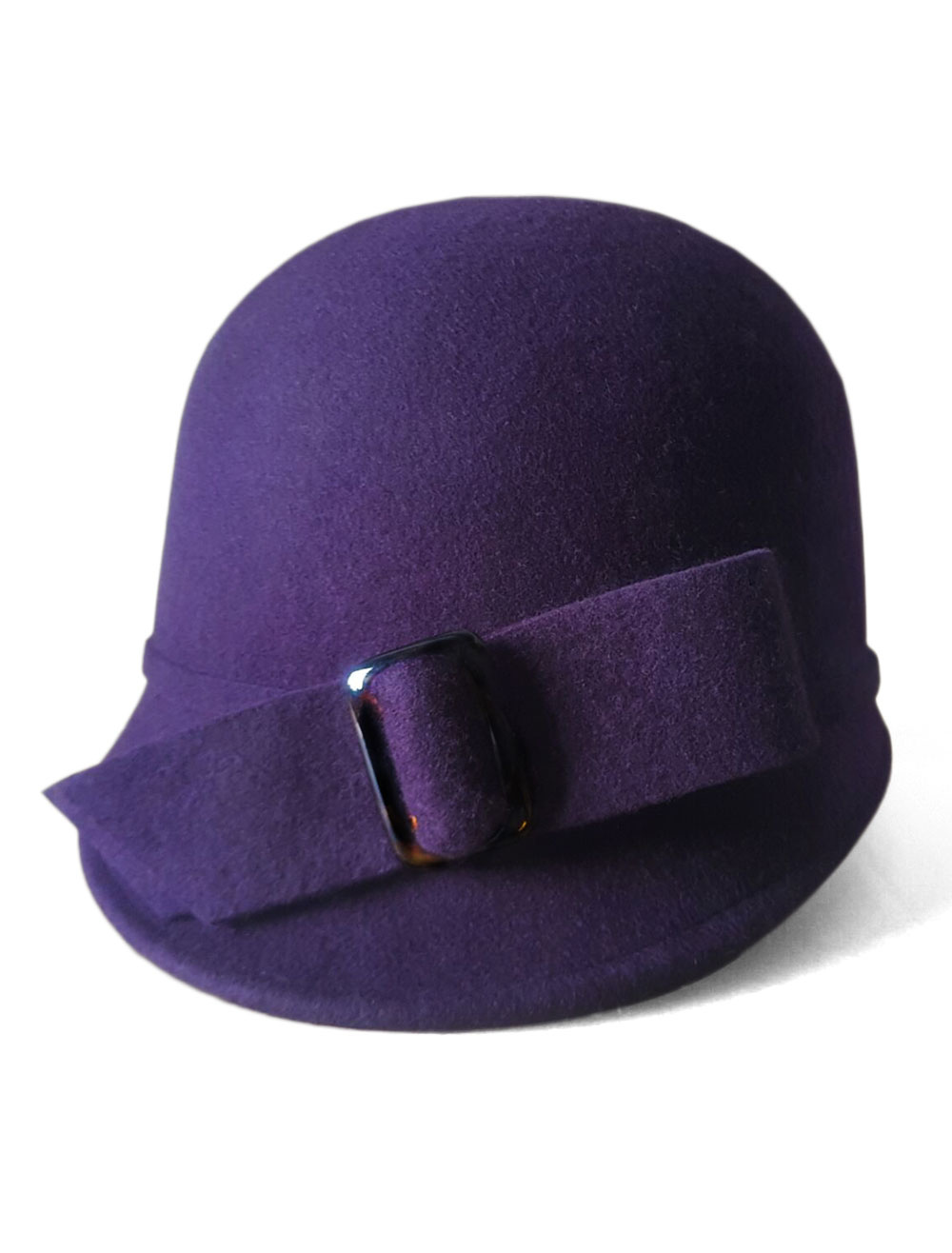 And while it is your choice, we suggest going brave and picking a tone like purple. It wasn't as popular as a hat color for women in the 1920s, but if you love standing out from the crowd, this is the shade for you. A fantastic vintage accessory will ensure that you look fabulous and attract everyone's attention.
If you want to take a different approach, the best hats cloche style has to offer are grey ones. They feature a classic design, and wool felt will ensure they last for a long time.
The felt fabric is stretchy, and the only thing to consider is that you shouldn't sit on this cloche hat. It is crushable, but you can return it to initial shape with a little bit of effort.
Now, how about finding a cloche hat that is a balance between ordinary and brave to wear? If you want to take medium ground, find a vintage 1920s hat with a bow accent.
Women love wearing hat styles featuring a bow in the 1920s, which means you will fit the timeline. Burgundy and dark red seem like the color of a lady, but feel free to experiment with other colors, too. Make sure that the brim is not too wide because you still want to show your beautiful face.
A Mixture of Modern and Classic Hats
What if you can keep the idea of a cloche hat while adding a touch of modern? Have you ever worn a beanie, and is that your style? If the answer is yes, you will appreciate that you don't have to make a lot of changes to migrate to the 1920s! At least when it comes to the hat…
If you take a look at the photos from the Great Gatsby era, you will notice that women loved burgundy color. Another thing that they loved is a flower motif, so how about choosing it for your cloche hat? A pleasant and comfortable wool material will ensure that you can wear the accessory for hours.
Another color that you can consider is a green cloche hat. This style was also popular with the ladies, and you can use it with various clothing items. It is suitable for both spring and fall, and the best hats cloche category has to offer will keep you warm in the winter. Our only advice is to find a high-quality item that is easy to maintain so that you can wear it every day, and not only to vintage costume parties.
Inspired by Flowers
Floral hat styles are no surprise since flowers have always been an integral part of fashion for women. That was true before the 1920s, and it is true even today. While you might not like a flower dress or clothing items, a cloche hat inspired by nature might be the right way to go.
If you belong to women who love gentle colors, you will look great with champagne-colored vintage hats. The embellishment featuring flowers and ribbons will ensure that you look classy.
Another option for the classic 1920s style is going for wool felt church bowler hats. These usually feature a mixture of materials (felt and polyester), and they come of a universal size that fits most women.
Apart from the appearance, you cannot underestimate the fact that these vintage hats are warm. They cover your ears to ensure you are not cold during the winter season. It can become a crucial point, especially if you are preparing for an outdoor event. These hats secure that you are in line with the 1920s style and that you are not freezing, which is a win-win situation!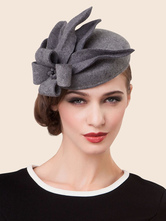 If wool is your preferred material for flapper hats, flower-inspired design can also be the right style for your costume. You may not like an entirely round hat, which is perfectly okay. That is where you can move to a vintage accessory with a huge flower motif on the top. Many would argue that it gives a touch of modern to your clothing combination. It is because many women also wear them these days!
Do You Have a Flapper Costume and Need a Matching Hat?
It is only natural that you want to make your 1920s flapper costume and hat compatible. A cloche hat might be a decent fit, and you can always keep things simple with a single-colored hat.
It is even possible to go with classic vintage hats that have a darker shade satin trim with a flower motif. If you are a fan of roses, you will glad to hear that flapper women belonged to the same category.
Are You Ready for the Dance Floor?
Did you know that flappers were dancers and performers in the 1920s? Many of them loved hitting the dance floor and impressing everyone with the art of their moves. They didn't hesitate to wear sexy flapper dresses, and you could often see headbands on their heads. If they didn't wear headbands, flapper women used exotic headpieces.
These were ladies who knew a lot about style, and they showed that with every fashion selection made.
A vintage rhinestone headpiece is often seen at weddings today, but its origins go back to the 1920s. You can pick a provocative clothing combination, and top your style with a silver flapper cap. The dripped tassels and structured arrays will make you feel classy.
Get this Gatsby Inspired Headpiece!
And if you truly want to feel like a queen, how about going for hats inspired by actual rulers? It might have been in ancient Egypt when Cleopatra wore a beaded cap headpiece, but females of the 1920s also loved that accessory.
If you are heading to a 1920s themed Great Gatsby party, this will completely get the style right. Additionally, you and everyone else will love the tassels of beads moving while you are dancing. Whether it is Charleston or another tune, you will look stunning!
Something Totally Different – A Gangster Look
Who says that your hat styles have to fit in the story of a good girl? Have you ever wanted to be bad? You now have a unique opportunity to look like a gangster for the night!
You want to go for hats that feature the most common theme of the 1920s gangsters -stripes. The classic black hat with white vertical stripes can be a smart choice. However, it will largely depend on the gangster costume you select. Be smart and think about what you would like to achieve. You can go with a classic elegant combination inspired by Bonnie, or maximize the foxiness with sexy clothing items.
Go with the Most Fashionable Piece Out There!
Is your goal to look like a lady of true style? If the answer is yes, you want a classy vintage hat to wear with formal combinations.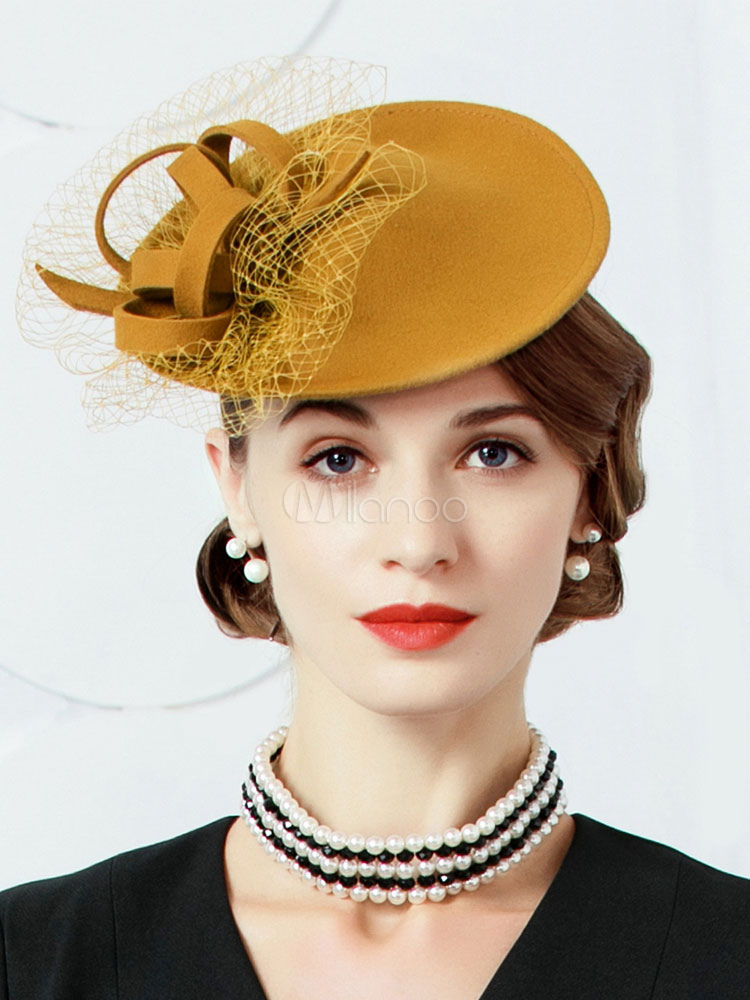 Get this Stunning Vintage Hat!
We leave it to you to choose the color, but yellow or burgundy are the way to pinpoint real style. This hat will make you look classy and elegant while fitting all seasons. While you can wear it during the summer, it is also a great fit for winter. Another vintage accessory that meets most of the 1920s clothing combinations is a small-cap headpiece in orange color.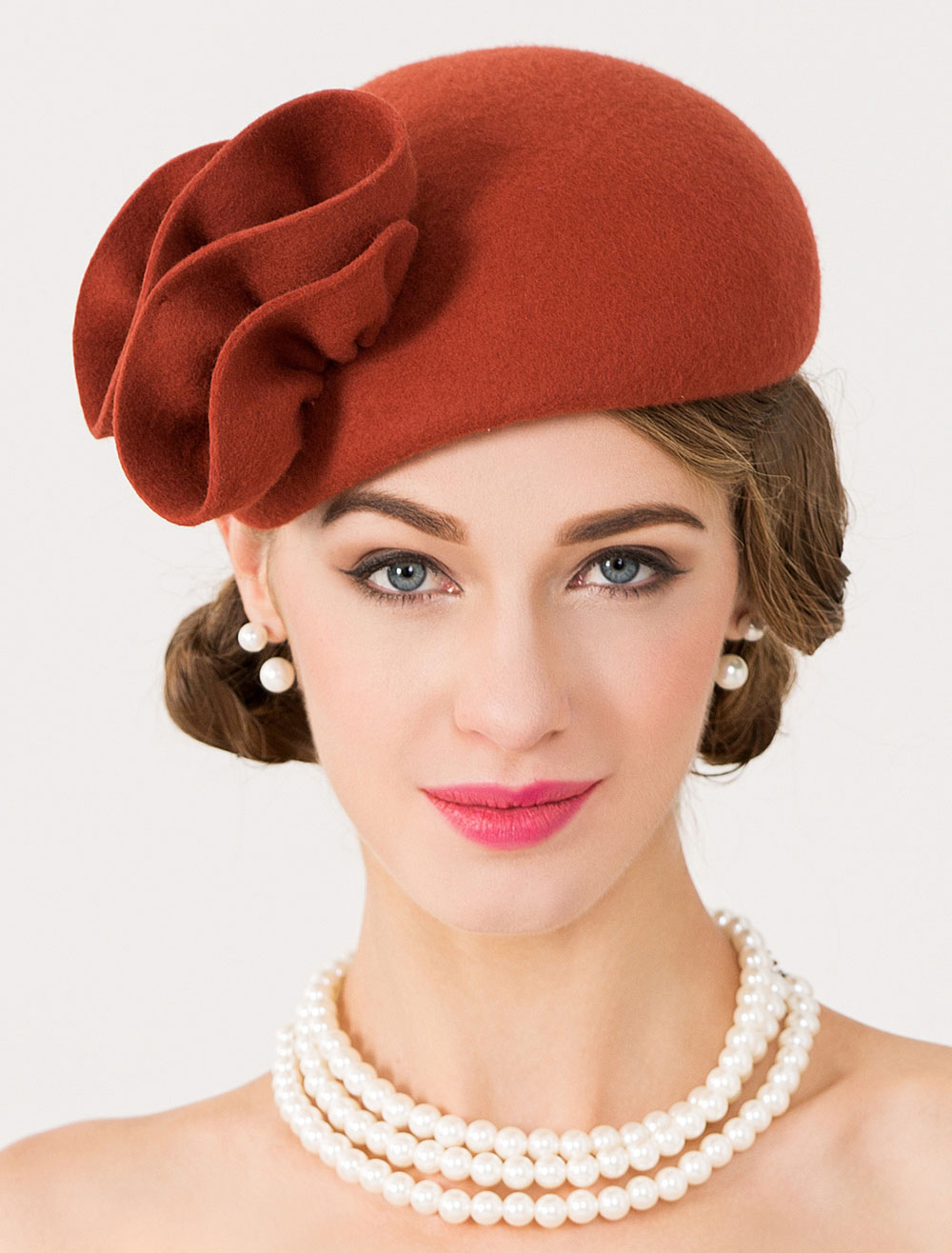 Get the 1920s Retro Style Cap!
If you want a more versatile accessory, you can go for a black variation while keeping the same hat style. Ultimately, this is an excellent alternative for those who don't appreciate cloche headpieces and want to try something different.
What do you say about our suggestions for 1920s women hats? Did we get the style right for the era, and have you found an item that fits you? Always remember that it is all about matching the clothing items with the accessories. Our tips should give you plenty of options when choosing a hat. Think about your preferences, as that is the best way to ensure you find the perfect item!
Click Here to See More 1920s Dress Styles: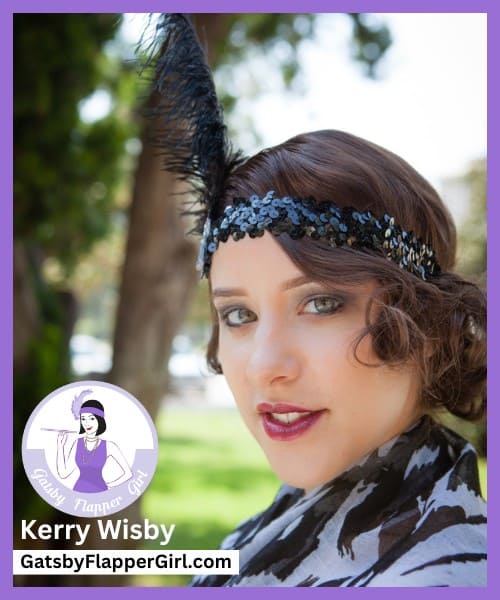 Written by Kerry Wisby – GatsbyFlapperGirl.com
Owner & Founder of GatsbyFlapperGirl.com
Kerry Wisby is the owner & founder of GatsbyFlapperGirl.com, your go-to source for all things 1920s & The Great Gatsby. With a passion for the era & a wealth of knowledge to share, Kerry is dedicated to providing you with everything you need to know about Roaring 20s fashion, 1920s history, & Great Gatsby-themed party ideas. Join Kerry in bringing the spirit of the Roaring 20s to life! Read more about Kerry here.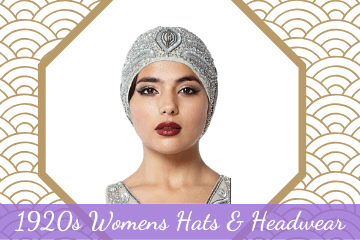 Stunning 1920s Womens Hats & Headwear
Are going to a 1920s party? A hat is a perfect accessory for your costume. You will love all our roaring 20s women's hats & cloches to complete your outfit!