This article contains links where we may earn a small commission at no cost to you: Learn more here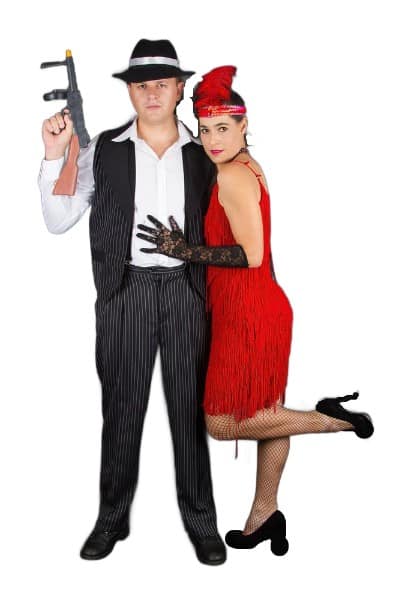 The Jazz Age of the 1920s still has lots of appeal, especially when you're having a Halloween or costume party.
There were so many different elements to the Great Gatsby era! You can dress for an old-fashioned tea party, go all out gangster, take on the persona of a party girl flapper, hit the beach in a scandalous bathing suit, or go all out and dress like the dancing girls of old!
While you can pick whatever theme appeals to you, you'll need the right costume to pull it off.
Best 1920s Costumes for Women
Perhaps one of the most appealing things about the roaring 20s is that women weren't afraid to break with tradition and be completely different from their mothers.
1920s Bathing Suits
That includes bathing suits. You can see online photos of women from the late 1800s through about 1910 standing at the ocean wearing what appears to be knee-length dresses with necklines buttoned all the way up, long sleeves, and knickers that went to the ankles.
Things began to change about 1925 and, while the suits still covered a lot of skin, they began to look more like bathing suits, not dresses!
If you want to wear something that will stand out from the crowd at your costume party, this Great Gatsby-inspired swimsuit will be a big hit.
We love the straw hat that comes with this suit! All you need is a beach ball, umbrella, or towel and you are ready to get some really outstanding feedback from other partygoers.
Flapper Costumes for Halloween Parties
If you want to knock 'em dead at your Halloween party but don't have a lot of time to shop, this dress is the answer to your problem.
Not only is the dress a very historically popular color, but it also comes with everything you need to be a proper flapper! Check out the feathered headband, stockings, gloves, and even jewelry! All you need is a pair of shoes, and you can find those right here.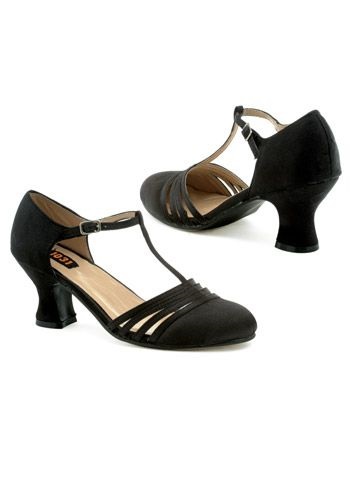 Perhaps the best thing about the shoes is that you can wear them to other events if you like!
Flapper Girl Long Mermaid Gowns
For those of you who love old-time Hollywood charm, this mermaid dress will remind everyone of Mae West.
Picture yourself in this slinky number, with a feather boa
and a cigarette holder!
Don't be surprised if photos start being taken and someone calls you Miss West before the night is over!
Fringed Flapper Dress for Dancing
When you think of the roaring 20s, what comes to mind? Flappers, of course!
This flapper costume looks so vintage you might wonder if it came from a flapper's attic!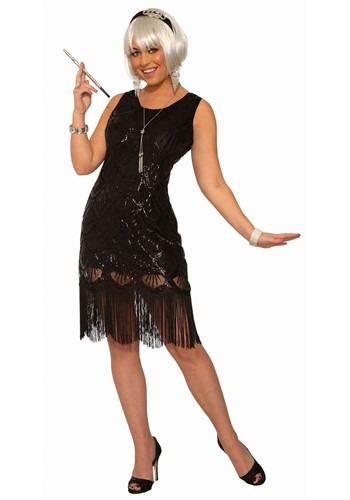 Get the Sexy Roaring 20s Dress!
We love the beautifully placed beads and sequins! The fringed hem is the perfect length and the stretchy fabric will allow you to dance the Lindy all night long in comfort!
Best 1920s Costumes for Men
Anytime someone talks about the roaring 20s, you can't help but picture flapper costumes and gangsters.
Most gangsters, like the infamous Al Capone, were really sharp dressers! A three-piece suit with a tie, a gold chain, suspenders, and two-toned shoes were everyday wear for the men selling the bootleg liquor.
Gangster Costume Suits
This terrific-looking suit is very much like what a gangster such as Pretty Boy Floyd would wear.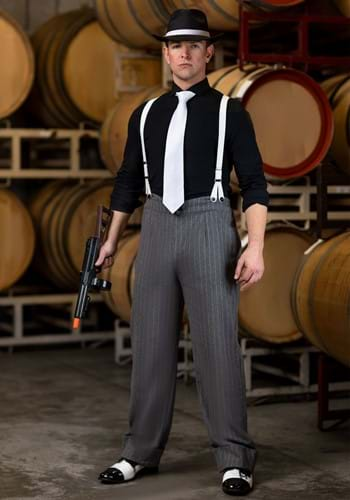 We can't get enough of the two-toned shoes that match the outfit! All you need is a hat and vest, which you can find here.
Speakeasy-Inspired Costume
Want to look like less of a gentleman and more of a speakeasy bootlegging scoundrel? Why not?! All the ladies love a scoundrel, and this outfit certainly looks the part! All you need to add is a pair of dress shoes and the appropriate bottle! Oh yes, and a 3-day stubble would work well, too!
The Speakeasy scene was certainly full of characters, and who can forget Good Time Charlie?
This suave looking costume certainly fits the time period! Add a pair of black pants and shoes, and you can pass for a gentleman who knows how to have a good time!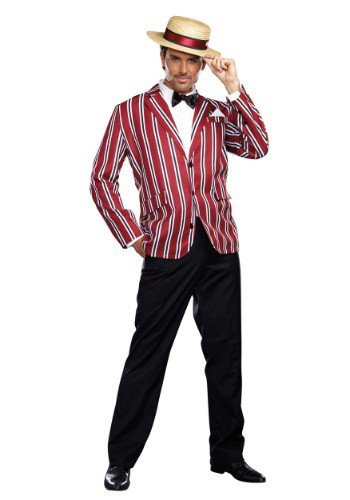 8-Piece Mobster Boss Pinstripe Costume
If you really have your heart set on being the Al Capone gangster but don't have a lot of time to shop for your Halloween costume, you can pull it all together with this suit.
This 8-piece set has everything you need to convince everyone you're a bad boy. All you need is a pair of black shoes, or you could also complete your gangster costume with these two-toned shoes.
1920s Charlie Chaplin Party Costume
Last, but not least, if you like being the life of the party, comedians like Charlie Chaplin were extremely popular. You can recreate his look from the movies with this terrific outfit.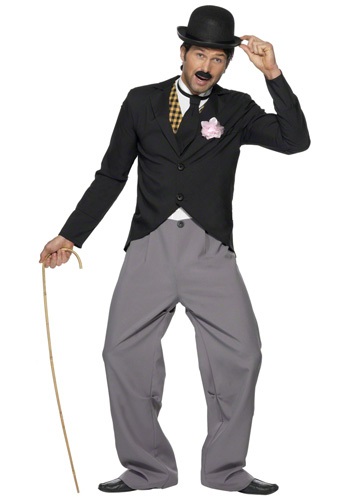 Add a derby
and a cane to make your outfit complete.
Paint on your best mustache and practice twitching it back and forth before your big Halloween party.
Plus Size 1920s Flapper Girl Costumes
Being a plus size is not a problem when it comes to flapper costumes! We've found the best ideas so you can really look the part.
Art Deco Style Party Dresses with Sleeves
Remember that flapper dresses were all about sequins, beading, and fringe, and this dress has all of that and more.
We can't get enough of the sheer sleeves and fringe! This flapper costume fits sizes up to 3XL and the fabric has a bit of a stretch to it, so you should find that it hugs all the right places!
Sleeveless V-Neck Sequined & Fringed Number
If you really want to knock 'em dead in a dress that screams for attention, this vintage look will do all that and more.
This dress comes in several colors, but we love the incredible styling on the black and gold color. This fits sizes up to 5XL, and we can guarantee that no one will overlook you when you wear this stunning number!
Cocktail Dresses with Tassels All Over + Accessories
Want to get your shimmy on without too much fuss? This gorgeous green number has all the accessories you want so you can enjoy some one-stop shopping.
Flapper girl costumes come and go, but this one fits sizes up to 16W. Order early so you don't miss out!
Best 1920s Flapper Costumes for Couples
Couples who want to match their Halloween costumes won't have any problem, no matter which character you want to try on.
Bonnie and Clyde Style Halloween Costumes
The infamous and ever-popular Bonnie and Clyde were a deadly duo who vowed to never leave one another's side. They died the way they lived, but the romance these two shared goes on forever.
You can play the parts of Bonnie and Clyde with these two costumes.
For Bonnie: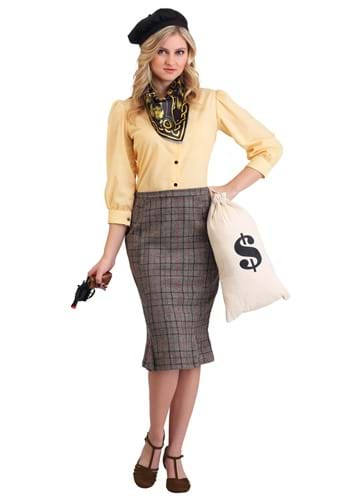 While Bonnie wasn't French, you can trade the scarf for pearls and add a toy machine gun to make this look authentic.
For Clyde: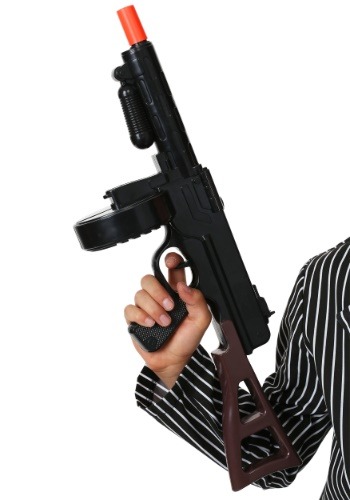 Buy two of those toy Tommy guns and you will be the talk of the party! Who could resist taking photos with Bonnie and Clyde?
Want to go all out gangster? A mobster and his moll are great costumes for adults that everyone can have fun with!
Check out this moll Halloween costume: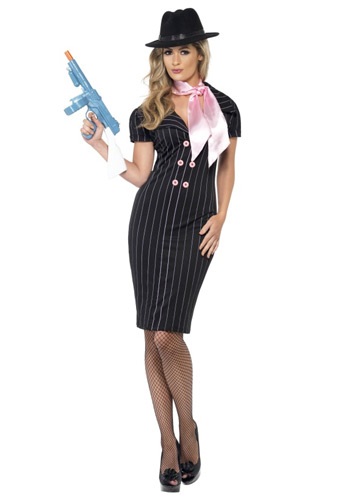 Add the tommy gun listed above and maybe even a bag of cash,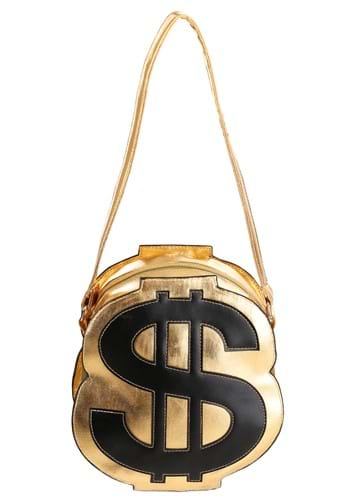 and you can easily pass for a roaring 20s bad girl!
Daisy and Gatsby Inspired Costumes
If you have Daisy Buchanan and Jay Gatsby in mind, you'll have no problem finding the perfect outfit for that party.
Daisy was a flapper, but she was a mother as well, so her look should be a bit more refined, such as this style:
While the novel mentions that Daisy favored white, you could actually choose another color if you liked. This stunning dress has everything that a flapper would love but is modest as was befitting a married woman. Add a headband and you will get rave reviews!
The same is true with Jay Gatsby. While he was a bootlegger, he was a high-classed bootlegger who didn't directly deal with his clients.
To pull off a Jay Gatsby look, think high fashion and classic styling:
Near the end of the novel, Gatsby was wearing a pink suit, but if you prefer something with a more traditional color, this suit is certainly authentic:
Add a pair of black pants and black dress shoes for a complete look!
If you want a costume that is more than a little bit fun, you and your significant other can hit the beach.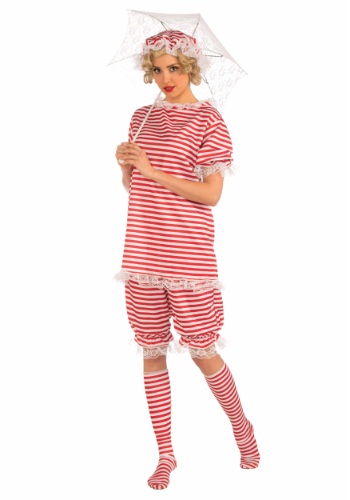 Get the 1920s Beachside Costume
Men typically wore a one-piece bathing suit that went to the knees. Stripes were very popular during this era.
You even get a mustache and straw hat! All you need is some slip-on shoes and a beach ball to make this outfit complete!
While women's suits were evolving, they still covered a lot of skin. This suit comes with a hat for a really old-fashioned look!
Grab a towel and some slippers before you head out the door!
Jack and Rose Couple Outfits
Another terrific couple's costume idea is Jack and Rose from Titanic. OK, so the Titanic sunk in 1912. We doubt anyone will point that out to you since your outfits will be spot on!
While Rose wore several different outfits, perhaps the one she wore at the end, as the ship sank, is best recognized.
This perfect replica of her outfit is fire! Oh, yes, don't forget the Heart of the Ocean necklace!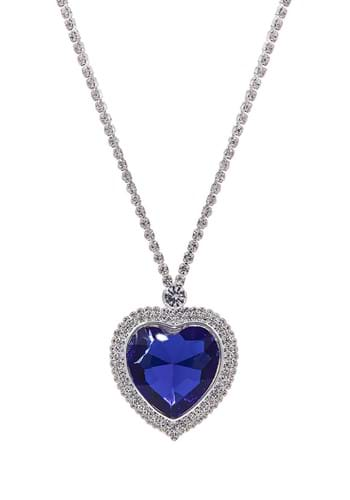 Everyone will recognize that necklace! Start humming "My Heart Will Go On" because people will probably ask you to sing it!
Jack was a poor man, so you'll want to let the clothes get wrinkled for a more authentic look.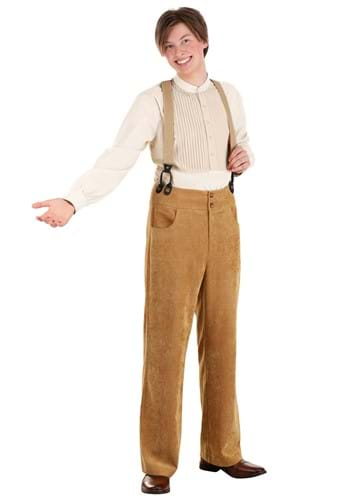 Ditch the tie, add some suspenders, an old coat, and some worn work boots, and remember to say "I'm the King of the World!" frequently.
The Best Unique Halloween Costumes from the 1920s
If you don't want to look like everyone else, there are lots of fun costumes from this era that will make you the life of the party.
Babe Ruth Baseball Costume
Baseball was the big sport in the 1920s. Everyone wanted to be Babe Ruth! You will really feel the baseball spirit when you wear this complete outfit.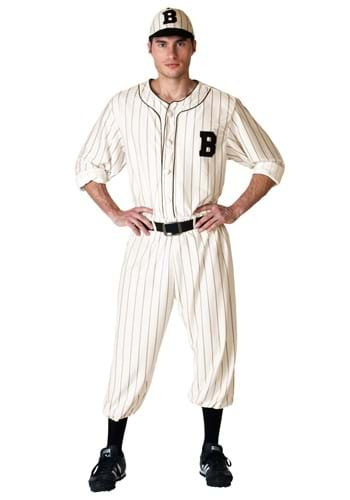 Add a pair of old leather shoes and be sure to bring a pen because someone will ask you for an autograph to be sure!
Strong Man Adult Circus Costume
Way before Arnold Schwarzenegger, there were strong men who were only too happy to display their muscles and tattoos!
We love this outfit because all you need are some shoes! You even get an inflatable barbell to demonstrate your skills! Don't you just love the tattoo shirt?! What a great idea!
Great Gatsby Dancing Dress
Not everyone was a flapper or a moll in the 1920s. Someone had to provide entertainment, right? Showgirls were very popular in the speakeasies, and they wore what was considered to be scandalously short dresses, like this one.
Practice your dancing skills and get ready to shake your shimmy!
Old Money New Money Style
Remember that it was during the days of prohibition that many people found nearly instantaneous wealth by operating a speakeasy or selling bootleg liquor.
This led to two classes among the rich, the Old Money people, who had never worked and inherited their wealth, and New Money, as the bootleggers were called.
If you would like to be seen as an old-money socialite, it's easy to dress the part with this costume.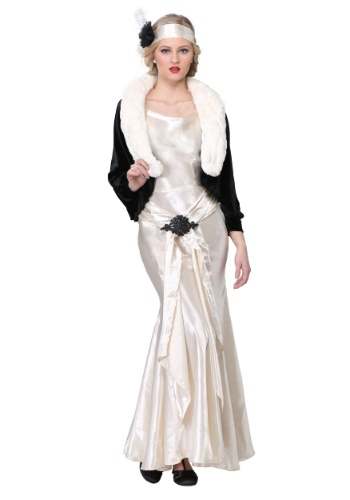 Keep your nose in the air and act snobbish to get the full effect! Oh yes, always hold a champagne glass!
In modern-day society, we often refer to proper women as "ladies who lunch". Back in the 1920s, it was called a "ladies tea party."
You can get the Great Gatsby tea party look with a rose-colored dress that perfectly fits the part.
Another popular color was cream or beige, and this beauty will catch everyone's eye.
Don't forget to wear the proper shoes
and a cloche hat for instant vintage style
Television was still about 10 years away, so newspapers were the main ways people received their information.
How did you get a newspaper? From your local paperboy! This adult outfit is so vintage, that you might want to keep a few old newspapers in the bag in case someone asks!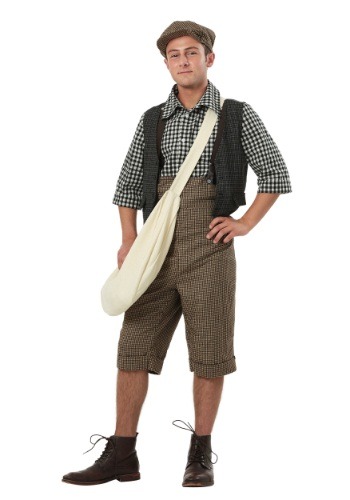 Before disposable razors, most men went to their barber for grooming. You can easily create a vintage barber look with this costume
Maybe carry around a barber's bowl and brush to show that you are ready to shave on-demand for two bits!
Last, but not least, is the golfer. If you weren't into baseball, you may have enjoyed golf. Remember Jordan Baker from the Great Gatsby? She was a golfer. Wear this dress, a sun hat, and some flat shoes and you will stand out from the other costumes
Don't forget to carry around a golf club!
Men wore truly outrageous outfits for golfing, such as this classic golf costume.
We love the socks and shoes that come with this outfit! All you need to do is add a golf club! Talk about easy costume shopping!
Final Thoughts
The whole family can find costumes that suit their style, but we do recommend that you shop early.
While online shopping often has fast delivery, you may find that your size sells out quickly, or your chosen flapper costume is out of stock in the color and size you want.
You might want to order several sizes and styles and discover for yourself which one suits the real you. Send back any sizes that don't fit or that you don't like, but be aware that you may have to pay for return shipping.
Regardless of which character you decide to play from the 1920s, the main point of a Halloween party is to have fun, so go overboard and act the part!
See you on the dance floor!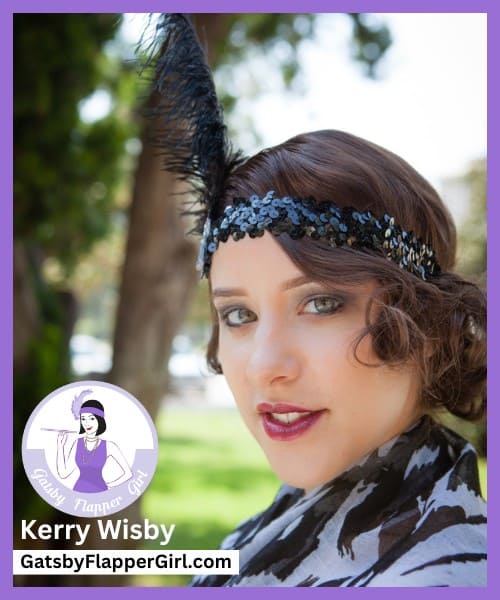 Written by Kerry Wisby – GatsbyFlapperGirl.com
Owner & Founder of GatsbyFlapperGirl.com
Kerry Wisby, a former teacher with a BA in English, is the founder of GatsbyFlapperGirl.com. With a passion for all things 1920s, including The Great Gatsby novel, her website is the ultimate source for Roaring Twenties fashion, history, and party ideas.  Read more about Kerry here.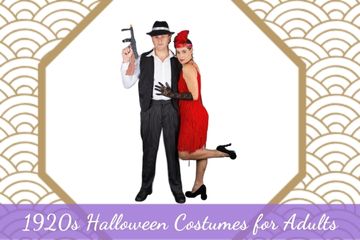 1920s Halloween Costumes for Adults
The Roaring 20s is always a popular Halloween theme. Full of fun, flappers, and speakeasies, you can be a Hollywood star or a gangster with the perfect costume.