Whenever I watch a movie or read a book about the 1920s, I get inspired by that era. It was a unique time that brought numerous changes after World War I ended. From the numerous unique things about the 1920s, the clothing items from that time impress me the most.
Perfect 1920s Flapper Couple Costumes
Get these 1920s Gangster Outfits!
Let's make something clear – I believe the law should be followed at all times, and no one should resort to any actual criminal actions. But you can't deny that the gangsters of the 1920s dressed impressively. They were always elegant, and they didn't hesitate to get creative in their clothing combinations.
If you have a 1920s theme party soon, how about finding a mobster couple costume? Whether you are going with a partner or a friend, you can dazzle everyone with your unique and matching combinations!
Just imagine – a male that enters dressed as a classic 1920s gangster and his female companion dressed in an elegant and provocative flapper dress. Who wouldn't be impressed? If that sounds like a good idea, allow me to suggest a couple of items for you to consider!
1920 Mob Boss Costume Tips: Stripes Are for Gentlemen
The first part of our search for a mobster couple costume is finding suitable apparel for the male companion. If there is anything you can't go wrong with, then it's going with stripes!
Gangsters that were popular in the 1920s often worn stripes. The color choices varied significantly, which gives you the freedom to adjust them to your preference.
Now, you cannot go wrong with a classic combination of black and white.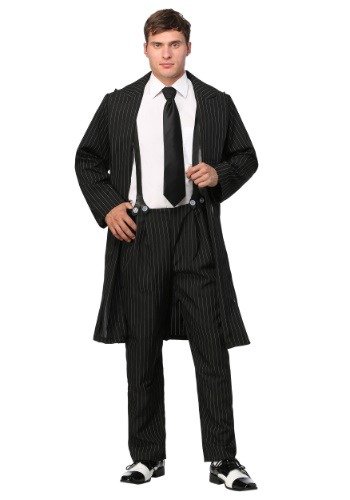 For most males, it will be better to choose a white shirt and a black suit. The black jacket and pants can have white vertical stripes to ensure the combination is not completely classic. Another intriguing addition would be a knee-length jacket, which could create an illusion that you are higher than you actually are.
Don't forget the value of accessories, and make sure to get a matching hat with the combination.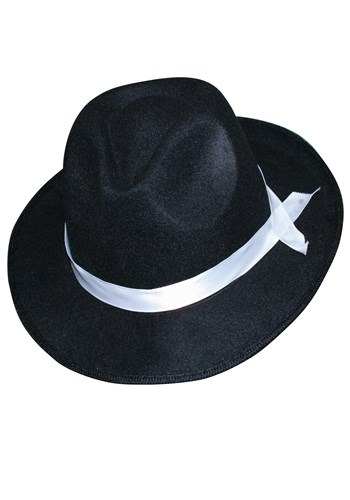 If you have a black shirt around, you can also use it with a black and white striped suit.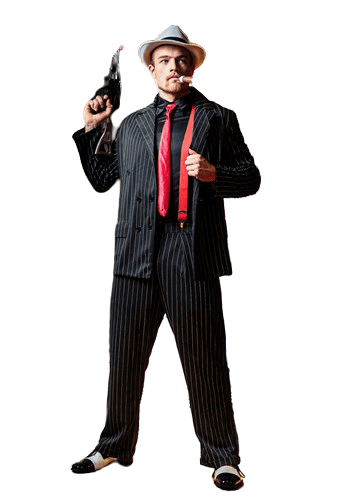 Get this Roaring 20s Gangster Fancy Dress Outfit!
In that case, I would recommend going with a white or red tie to make the clothing combination more intriguing.
A Different Take on Colors
If you don't mind attracting a bit more attention, a different combination of stripes might be a better choice. For example, vertical stripes that mix grey and blue with a buttoned shirt can look elegant.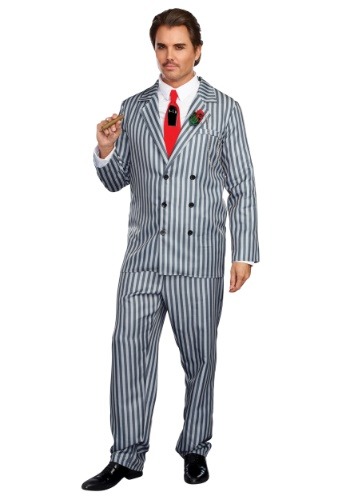 A white shirt is something you cannot go wrong with, and I would advise going with a tie that would be a contrast to the suit. A red tie can be a great choice, and the odds are you have matching black shoes in your collection.
Oh, and what's a gangster without a gun? Make sure that you have a toy Tommy gun to go with your mobster suit: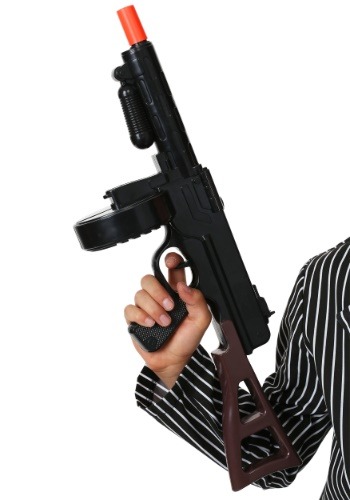 Complete Your Outfit with this Toy Tommy Gun!
Female Mobster Costumes – A Long Flapper Dress
In our search for the best mobster couple costume, it is time to dress the female companion. This is where the flapper and gangster costume works perfectly!
Women that were in the company of 1920s mobsters were usually dressed in flapper dresses. You can't go wrong with that style, but it is important to pick an item that matches your preference.
The first thing to note is that flapper dressed often have sequins and other details that don't hesitate to attract attention. For example, a shiny silver dress can always be a smart idea if you want to look elegant and provocative.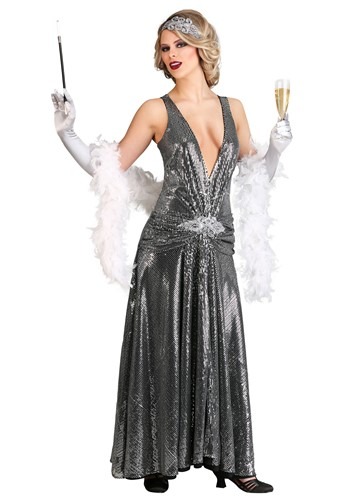 Get this Stylish Long Flapper Dress!
Since you will be wearing a long dress, how about going with some cleavage to show some skin? Don't worry because you will still look classy and stylish. However, you also want a dress that fits your body perfectly. And if you have what to show in the upper area, cleavage can be a smart move.
A Shorter Dress – A Better Fit?
On the other hand, you can choose to go without the cleavage, but with a shorter dress. It was a common occurrence for flappers to wear dresses that revealed their beautiful legs and enabled them to move around effortlessly.

Turn Head with this Stunning Flapper Dress!
It is crucial to combine the dress with beautiful shoes. If you have a silver flapper dress for your mobster flapper costume, silver or white shoes are an excellent choice, and don't hesitate to try a high-heel variation.
You might also consider various accessories related to the 1920s. Costume-themed websites offer beautiful headbands, as well as cute details like flapper pearls or adult white gloves for added elegance.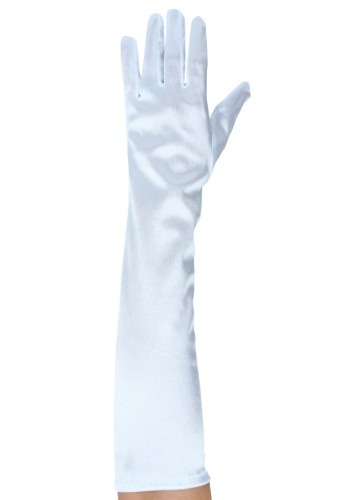 Dress Like a Doll
I don't like choosing favorites, as all costumes listed in this article are great. However, I would like to turn your attention to going for a doll-like costume, which also follows the flapper-like style.
How about an elegant dress that has a high front – low back combination with spaghetti straps that ensure you look elegant when on the move?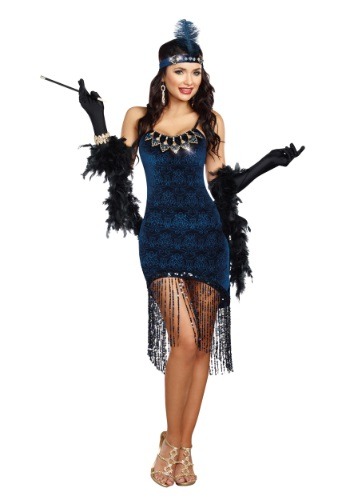 The beaded and jeweled appliques fit with the era, and you can also go with flapper pearls and matching earrings. A giant plastic cigarette will also boost elegance while giving another nod to the Roaring Twenties.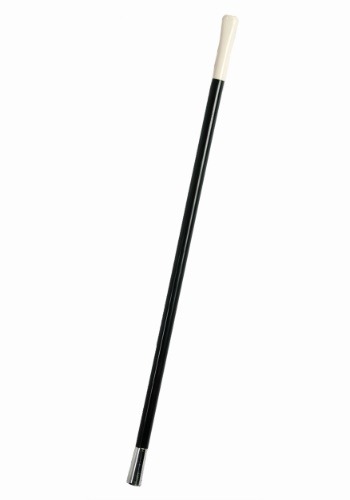 Complete the Look with this Cigarette Holder!
Frequently Asked Questions
Q: Were there gangsters in the 1920s?
A: Yes, there were many gangsters in the 1920s. During the Roaring Twenties, many mobsters appeared, and we remember their names even today. From smuggling alcohol, which was illegal at the time, to murders, illegal gambling, and bank robberies, gangsters were very active during the 20s.
Q: Who is the most famous mobster?
A: Pablo Escobar and John Gotti might be more famous for new generations, but the most famous mobsters operated in the 1920s. Criminals like Al Capone, Lucky Luciano, Bugsy Siegel, and Frank Costello are still among the names of the biggest crime bosses of all time.
Al Capone surely dominates that list as the leading gangster of Chicago in the 1920s. He didn't hesitate to resort to violence, and the most surprising thing is that Capone was ultimately arrested for tax evasion.
Q: What crimes did gangsters in the 1920s commit?
A: Due to the prohibition, the most common crime in the 1920s was bootlegging. However, mobsters didn't hesitate to commit bank robberies, dealing drugs, stealing cars, organizing illegal gambling, and kidnapping people.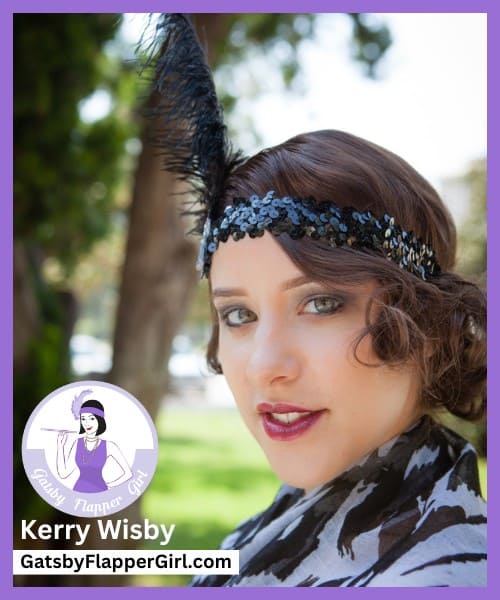 Written by Kerry Wisby – GatsbyFlapperGirl.com
Owner & Founder of GatsbyFlapperGirl.com
Kerry Wisby is the owner & founder of GatsbyFlapperGirl.com, your go-to source for all things 1920s & The Great Gatsby. With a passion for the era & a wealth of knowledge to share, Kerry is dedicated to providing you with everything you need to know about Roaring 20s fashion, 1920s history, & Great Gatsby-themed party ideas. Join Kerry in bringing the spirit of the Roaring 20s to life! Read more about Kerry here.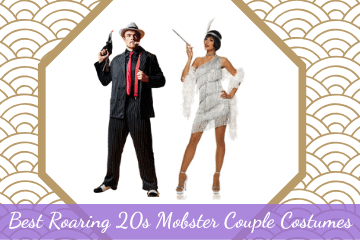 Best 1920s Mobster Couple Costume Ideas
Do you need the best mobster couple costume for a 1920s themed party? Check out our selection of male and female costumes that fit the Roaring 20s!