Ah, the most infamous murderers/lovers in American history, Bonnie Parker and Clyde Barrow. Their historic, depression-era crime spree reign, running from Texas to various prisons to its final and bloody end in Bienville Parish, Louisiana.
But how did these folk hero killers manage to make the most of 4 years of violence and theft, not to mention kidnapping and murder? How did they not get busted sooner since they were such a high profile criminal pair?
Answer? It was the 1930s in Depression Era Texas. It wasn't like today where security camera footage is released to the public and people begin to keep an eye out. It took a while for police officers to get their suspects confirmed, and after that, they had to catch them!
No GPS tracking, no fingerprint technology, or DNA testing, just detective work and some serious amounts of hope and prayers. So how did the police finally get them?
Frank Hammer was hired to lead the investigation to find Bonnie and Clyde, and after almost 4 years of living on the run, he found them in 3 months. Hamer studied the patterns of reports of the couple and traced out what he thought their path would be.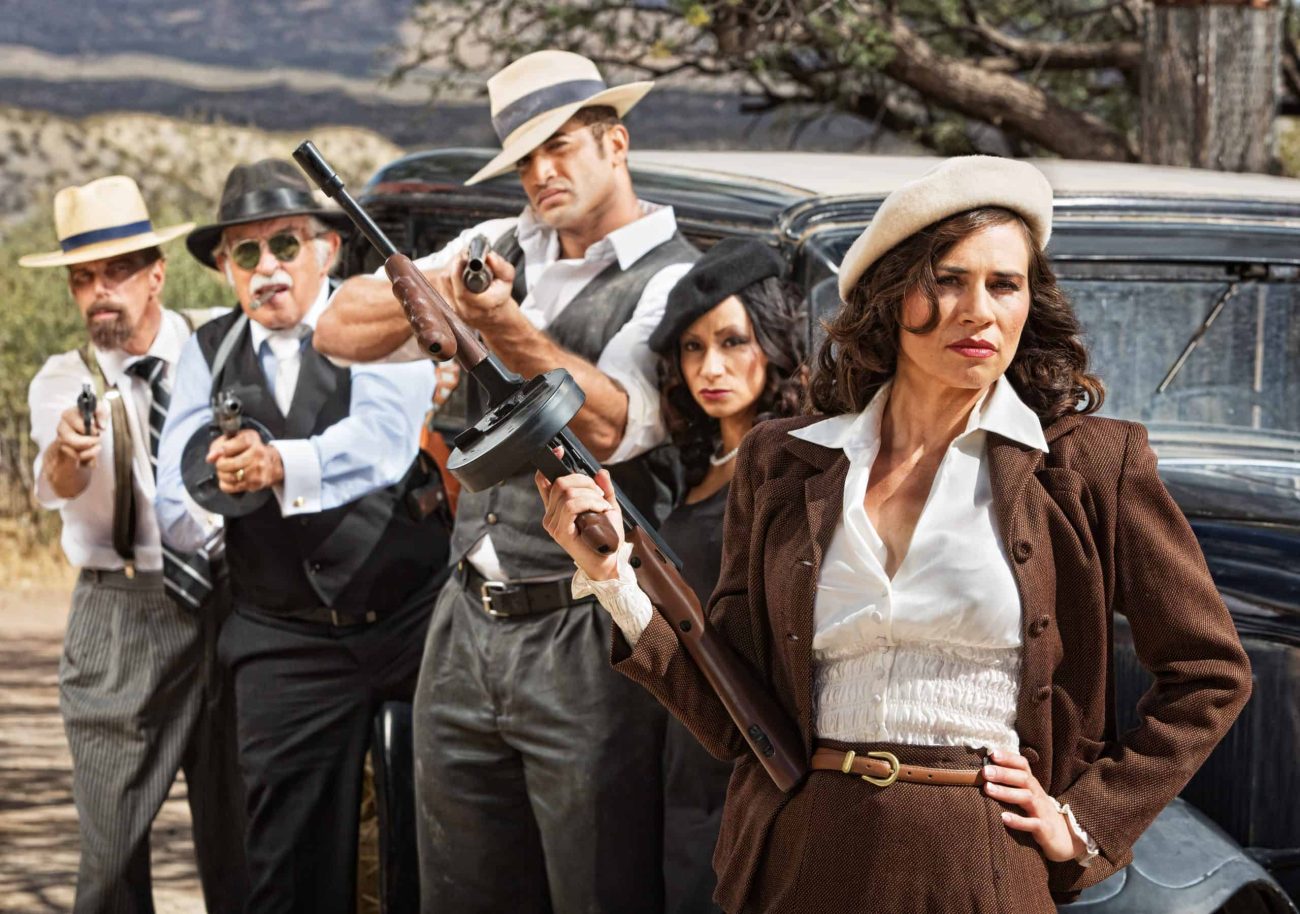 Bonnie and Clyde based their routes off of family members and different issues, so when they were killed, they were attempting to pick up Henry Methvin, who had been left behind earlier in their travels when he went into a shop to get sandwiches. Bonnie and Clyde stayed in the car.
After a police car drove past their car, they got spooked and left Methvin. The plan was to meet up at a relative of Methvin's house to pick him up and continue on their way. The father of Methvin lived in Bienville Parish, Louisiana, and thus a plan was created by law enforcement to see if Hamer's strategy would work.
On May 20, 1934, and operation was set up to try to apprehend the pair on a road leading in and out of Bienville Parish. No one knew what would happen on May 23, 1934, least of all Bonnie and Clyde.
How the Police Killed Bonnie and Clyde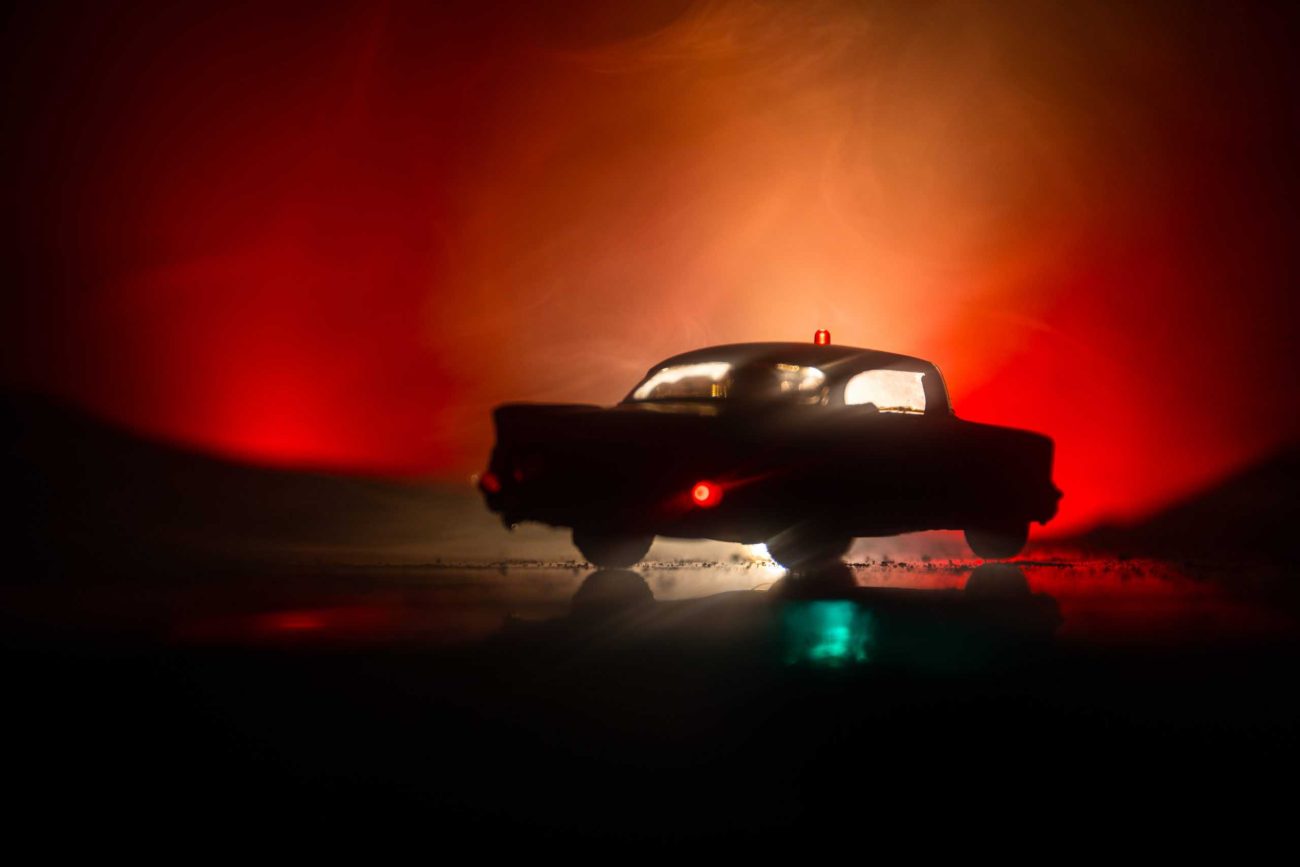 Bonnie and Clyde were ambushed on a road leading into Bienville Parish in the early hours of May 23, 1934.
A trap was set using Ivy Methvin, the father of Henry Methvin, who had been asked to participate in the operation to help benefit his son and get leniency from the Texas and Louisiana law enforcement offices.
The plan was as Bonnie and Clyde rounded the bend in the road, they would see Ivy Methvin and his truck angled into the road. The goal was to have Clyde slow down to get clear shots at the couple to apprehend them.
As Clyde slowed the car down to talk to Methvin, the officers came out of their hiding spots in the bushes and surrounded the vehicle. One officer shot Clyde Barrow in the head before they even slowed down all the way.
Some officers reported hearing Bonnie scream in shock and grief when Clyde was shot. Clyde had previously said to members of the gang that he would never get caught and put back in a prison farm again, so Texas and Louisiana law enforcement knew that he would either kill them all given the chance or kill himself.
Clyde hated prison farms so much he chopped off two of his toes in prison to avoid doing the backbreaking work and was freed six days later via a petition by his mother for his liberty.
Seconds later, police opened fire on the car, killing Bonnie Parker immediately. The two criminals were dead in a matter of moments.
RELATED TOPIC:  How Long were Bonnie and Clyde on the Run
How Many Bullets Were in Bonnie and Clyde?
Around 112 bullet holes marked the car that Bonnie and Clyde were killed in and a total of 130 rounds were fired, which was all the ammunition the police had.
The official coroners report details that Clyde Barrow endured 17 gunshots while Bonnie Parker took 26 bullets, although some historians add about 50 shots to both their total wounds.
Their life of crime was terrible and ruthless and ended in the same way. The bullet hole filled car became an image and a message of police strength, and that the era of the outlaw was over. As the police returned to Bienville Parish, they towed the bodies of Bonnie and Clyde in the car through the town, causing mass distress and people seeking to get souvenirs from the slain criminals.
Everyone knew that their life of crime was grim, but no one was expecting the force shown by police. The bodies of Bonnie and Clyde were torn apart, and the embalmers struggled to properly proceed with their corpses since they were so torn apart by bullet holes.
How Old Were Bonnie and Clyde When They Died
Bonnie Parker first got married to Roy Thorton at 15, later meeting Clyde Barrow when she was age 19 and Clyde was around 20 or 21, while Roy Thorton was in prison. Although she and Thorton never officially divorced, she ran off with Cylde and that was the beginning their crime fueled love in Texas.
They were killed young. Very young, even for the time. On May 23, 1934, Bonnie was killed when she was only 24 years old, while Clyde was just 25 years old.
The headlines of "Police Kill Bonnie and Clyde in Car" spread like wildfire, causing over 20,000 people to come to Bonnie's funeral, held on May 26, 1934. Flowers and cards were sent by people from all walks of life, including fellow criminal outlaws Pretty Boy Floyd and John Dillinger.
Clyde had a private funeral on May 25 at sunset.
Interviews with friends and family of the couple were the hottest reads in the country for quite some time, and articles on their lives and their crimes enthralled the public mind.
Bonnie's original husband, Roy, said in an interview that he had not seen her for years, not since January 1929. He also said that he was glad that Bonnie and Clyde's death happened the way it did.
That may seem very malicious and cruel, his reasoning was actually quite wholesome and loving. His reasoning was that it was much better to die fast and wild, like her life than get caught, and go through court and prison and die in a cell.
Even though the events of Bonnie and Clyde feel like they were ages ago, (they were, but still)Blanche Barrow, Clyde's sister in law who was caught in the early years of the gang along with her husband, only died in 1988. She was 77 years old and died of cancer.
The actions of Bonnie and Clyde may have been just under 100 years ago, but the friends and family of these young killers were alive until 32 years ago. The gun-slinging, wild West lifestyle was not that long ago, and its impact is still resonating into today's pop culture.
Where are Bonnie and Clyde Buried
Although the two lovers wanted to be buried together and had made that very clear over their two years torment of Texas and police, they were not permitted this final privilege (read more on Bonnie and Clyde burial).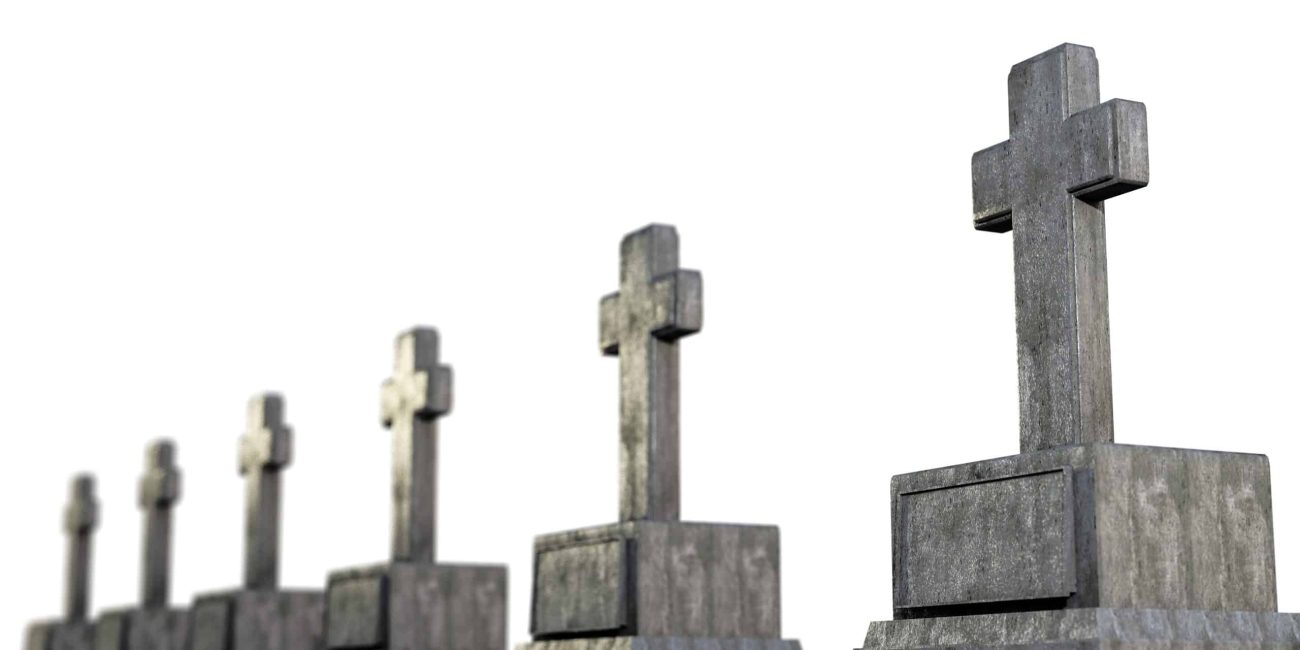 After hearing about her daughter's death on May 23, 1934, Bonnie's mother refused to allow the two to be buried together. She had decided that enough was enough, and wanted one thing; her daughter brought home to Texas and buried.
Bonnie has been buried in two places over the decades, both in Texas. The first one was West Dallas' Fish Trap Cemetery, about two miles away from Clyde. However, her grave was moved two decades later 1945 to Crown Hill cemetery after a string of vandalism on her grave.
Clyde was buried in Western Heights Cemetery in Dallas, Texas.
Year later, in present-day, the descendants and relatives of Clyde and Bonnie want to have the two of their graves moved together to honor their final request.
Final Thoughts
These two may have had the wildest, most chaotic few years in their two and a half decades of life, but they caused a folk phenomenon.
Never before was a powerful, criminal woman portrayed in the media like Bonnie. Images of her smoking a cigar and holding a pistol revolver were practically revolutionary. Never did any housewife or school girl see these images of a female being a strong and independent criminal.
Lovers on the run became the inspiration for countless movies about Bonnie and Clyde, numerous books, and songs, even concert tours, like Jay-Z and Beyoncé's "On the Run Tour," where they called themselves modern-day Bonnie and Clydes.
The lasting legacy of their deaths has cemented itself in the criminal and artistic inspiration of pop culture and history and no one could possibly overturn their rule on the label of killer lovers on the run. Even though they might not have been peaceful people, they created a whole section of pop culture, with just their names.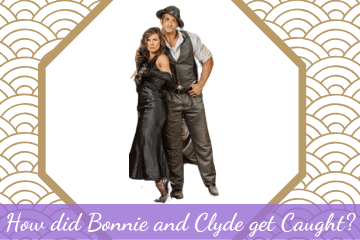 How did Bonnie and Clyde get Caught?
Bonnie and Clyde: their lives, deaths, and historical mark are infamous, but how did they get caught? Who was able to take down these lovers on the run?