They've been dead for nearly 100 years, but the legend of Bonnie and Clyde lives on.
You will still see quotes from this famous West Dallas couple, as well as references to their lives in modern-day stories and online.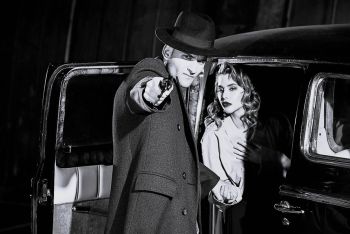 What quotes are Bonnie and Clyde best known for? Did this couple actually say "Ride or Die"?
Let's see what Bonnie and Clyde quotes are real and which are fictional.
Did Bonnie and Clyde Have a Catchphrase?
Miss Bonnie Parker and Clyde Barrow are best known for robbing banks, small-time stores, and gas stations, and perhaps they're the best-known pair of criminals from the 1920s/1930s.
While Bonnie and Clyde may not have had a catchphrase that we are aware of, they are perhaps best remembered by the poems that Bonnie wrote.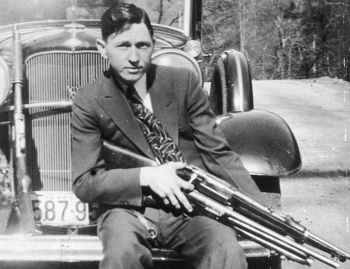 Clyde also lent his hand to a few poems, but most likely this was just to please Bonnie. It was Bonnie who loved writing poems. She even sent a few to local newspapers, who were only too happy to print them.
One poem ends,
I'll never leave your side, my dear Clyde, I'll ride till I die.
This is where the Ride or Die quote came from.
Another poem has a line that reads:
"This is my plan. There is no plan B. And this world will remember me."
It's true that everyone remembers Bonnie and Clyde.
While this couple may live on in history, their families aren't as well known.
Did Bonnie's Mother Approve of Clyde Barrow?
No, she didn't.
One thing we know about Bonnie's mother, Emma, is that she knew Clyde Barrow and didn't approve of what she thought was Clyde's bad influence over her daughter.
Clyde tries to tell Emma Parker that her daughter was safe and that they weren't so big and bad.
"Now Ms. Parker, don't you believe half that stuff what you read in all them newspapers. That's the law talkin' there. They want us to look big so they gonna look big when they catch us. And they ain't gonna catch us."
Clyde then tells Emma that Bonnie wouldn't consider living too far away from her momma. They planned to get a house about 3 miles away from Emma Parker's house.
Emma's reply to this was:
"You'll be dead if you live 3 miles away from me, Clyde Barrow."
Right up until the day she died, Emma Parker refused to allow her daughter to be buried next to Clyde.
"He had her for two years and look what he did to her. She's mine now and nobody got a right to her."
Did Clyde's Mother Approve of Bonnie?
Clyde Barrow's mother, Cumie, denied that she ever met Bonnie Parker, but facts show that this wasn't true.
In fact, it was Cumie Barrow who helped the lovebirds stay on the run for so long.
After Bonnie's leg was badly burned in a car accident, Cumie helped find a doctor who would write a prescription for laudanum to help Bonnie deal with the pain. The prescription was made out to and picked up by Cumie's niece.
Cumie also helped the pair by buying them clothes and packing food for the outlaws. She always knew when they were coming because someone would throw a bottle against the fence that contained a note with phrases that would only mean something to Cumie.
While there is no record of it, many assume that Clyde would give money to his mother. Cumie Barrow would then bribe local police, perhaps to ignore their house on the days that Clyde and Bonnie would visit.
After Bonnie and Clyde had been killed, Cumie was arrested for aiding and abetting criminals. She denied everything but was found guilty. During sentencing, the judge literally asked Cumie if 60 days sounded fair.
Cumie, now an old woman, cried throughout the trial and was quoted as saying:
"Judge, won't 30 days be enough? I'm needed at home."
Thirty days it shall be, replied the judge. It's believed that Cumie had bribed the judge during the trial.
Where Does the Phrase Bonnie and Clyde Come From?
Bonnie and Clyde were two criminals who robbed banks and small businesses, evading the law for just short of two years.
It's not uncommon for young couples, especially those who are in love and commit crimes together, to be dubbed "modern-day Bonnie and Clyde".
The legend of Miss Bonnie Parker and Clyde Barrow lives on, despite the fact that this pair was not very successful when it came to bank robberies or other robberies.
Clyde did have a knack for stealing cars, but the pair rarely made off with more than a couple thousand dollars at most.
The press, however, loved Bonnie and Clyde and printed stories about them daily. Many of the stories were flat-out lies, while others were hyped up to sell newspapers.
Even today, a modern-day movie made in 1967 starring Faye Dunaway and Warren Beatty show the couple as poor folks who only wanted to make a living.
What Were Some of Bonnie and Clyde's Most Famous Quotes?
Many of Miss Bonnie Parker's quotes come to us from her poems, including: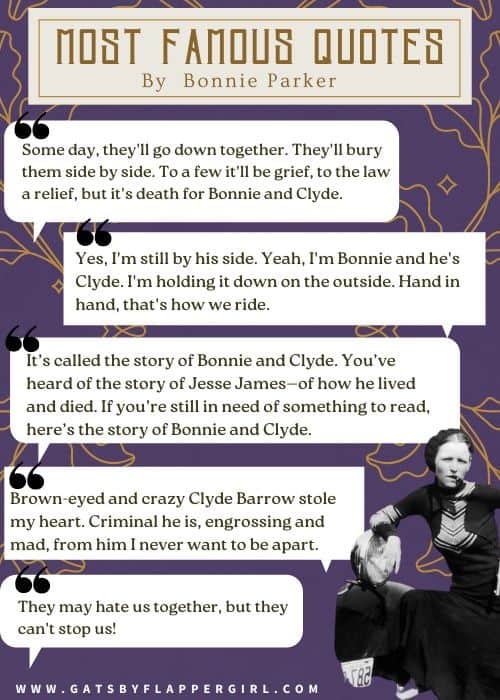 While Clyde Barrow tried to write a few lines of poetry, he wasn't as articulate or as literate, as Bonnie.
One of his poems says:
Clyde Barrow is perhaps just as well remembered as Bonnie for some of his sayings, including:
It's clear that Bonnie and Clyde were devoted to one another, and they thought that being together made the ride worthwhile.
Were Bonnie and Clyde in Love?
Only the long-dead couple could answer this question, but it seems pretty clear that they were.
While Bonnie had gotten married a few years before, she spent only a few months with her husband before he was sent to jail in 1929. Bonnie never saw him again.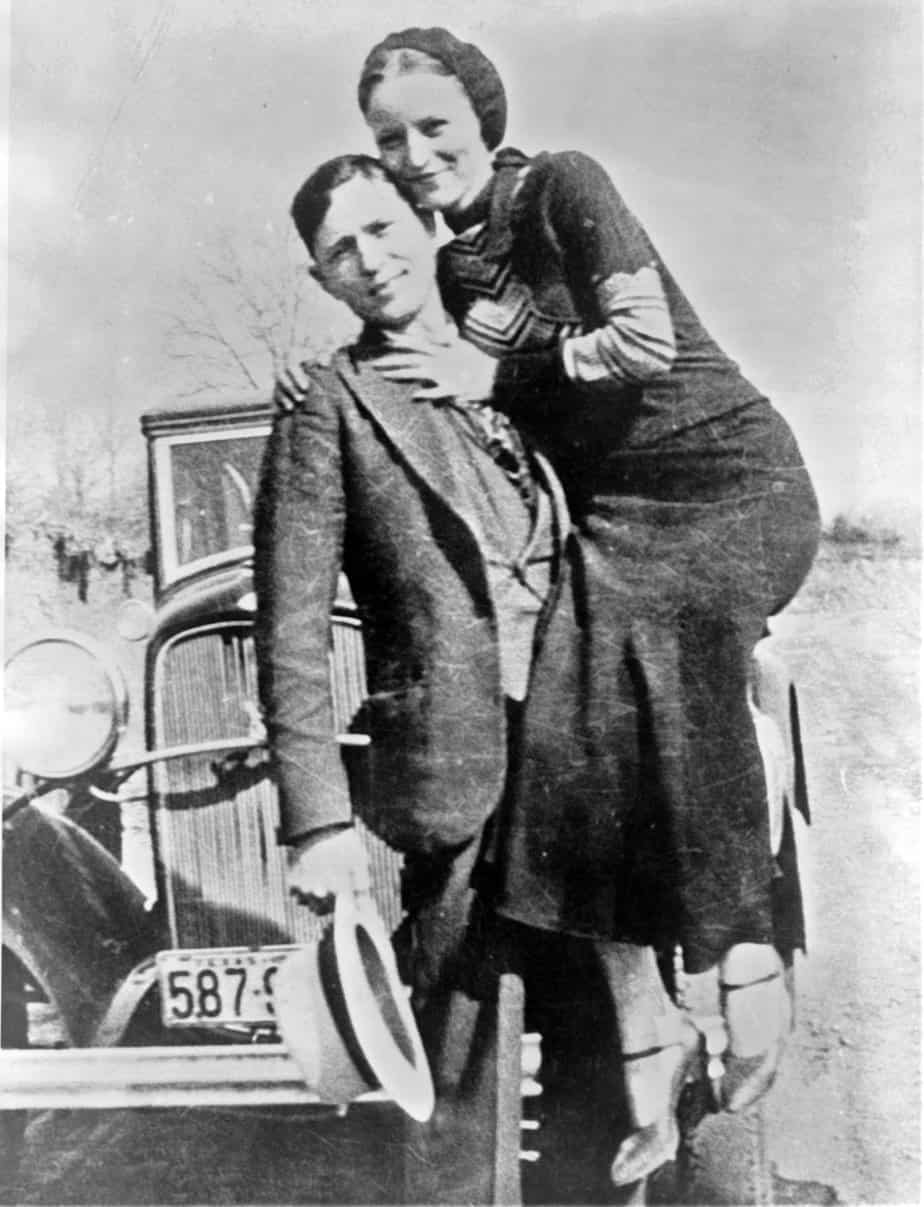 She met Clyde in January of 1930, but shortly after, Clyde was arrested for car theft. It was Bonnie who had smuggled a gun into the jail on one of her visits and helped Barrow escape.
Clyde was recaptured rather quickly and was sent back to prison. When he was finally released from prison, he and Bonnie hooked up together immediately.
Not that he seemed to mind. Bonnie Parker's husband, Roy Thornton, heard that Bonnie and Clyde had been shot to death, he is quoted as saying-
"I'm glad they jumped out when they did. It's much better than being caught."
While Bonnie never bothered to divorce Thornton, it seems like the logical choice since a divorce would cost money and take time, something Bonnie and Clyde didn't seem to have.
So while Bonnie Parker died with another man's wedding ring on her finger, it appears that the true love in her life was Clyde Barrow.
Were Bonnie and Clyde Betrayed?
Yes, they were.
Henry Methvin was a good friend of Bonnie and Clyde, he even helped them plan some of the robberies.
Methvin's family lived in Louisiana. Clyde made sure that he didn't commit any crimes in Louisiana as he was trying to purchase land there for his parents.
Bonnie and Clyde would leave Methvin at his father's house on a regular basis, then come pick him up.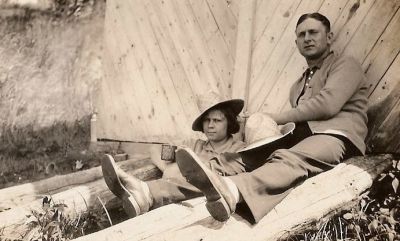 Methvin's father, Ivy, was concerned for his son. He made a deal with law enforcement that his son would get full immunity if he helped them catch Bonnie and Clyde.
Law enforcement agreed. Whether Henry knew about what his father had done isn't clear, but Ivy parked his truck across the road that Bonnie and Clyde would use to pick up his son.
Feigning a flat tire, Ivy waved for the car to stop. Clyde got out and was going to help Ivy change the tire, but he heard the gunmen in the bushes and tried to run back to the car.
It was too late. The gunmen shot the couple to death, with an estimated 26 bullets hitting Bonnie and 28 bullets hitting Clyde.
Henry Methvin spent his days trying to get people to buy him dinner at a local diner by telling them stories about his life spent with Bonnie and Clyde.
Henry Methvin was later hit by a train. Some say that he was drunk and that he passed out on the tracks, others say that Barrow's family pushed him.
The only one who knows the truth about Henry Methvin's end is dead.
Final Thoughts
Some Bonnie and Clyde quotes actually come from the 1967 movie "Bonnie and Clyde," and it is unknown if they ever uttered some of those words.
One thing that we know is true is that Bonnie Parker and Clyde Barrow were in love and they didn't seem to mind living life on the run.
Even Cumie Barrow, Clyde's mother, knew that being caught meant spending many years, if not life, in jail, told the Des Moines Register newspaper—
"I'm going to let him live his last few days the way he wants to."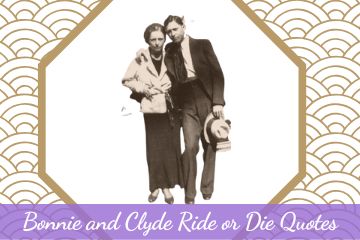 Bonnie and Clyde Ride or Die Quotes
Did Bonnie and Clyde say Ride or Die? What other quotes are they known for? Find the most inspirational and shocking quotes from Bonnie and Clyde here